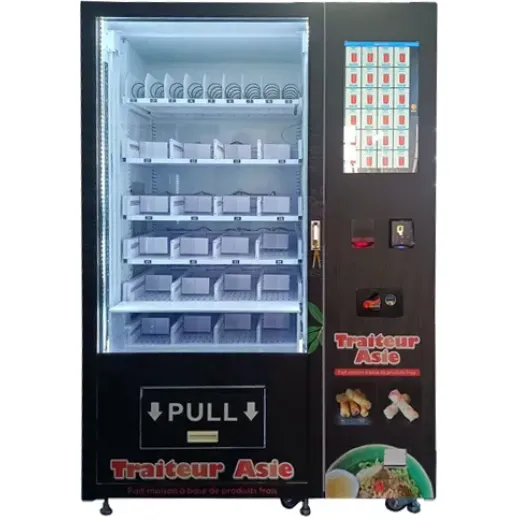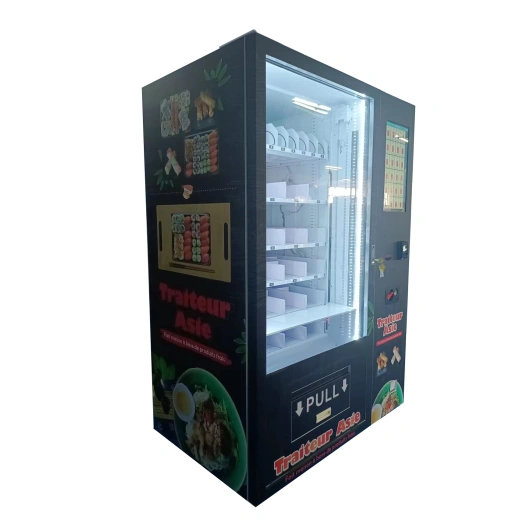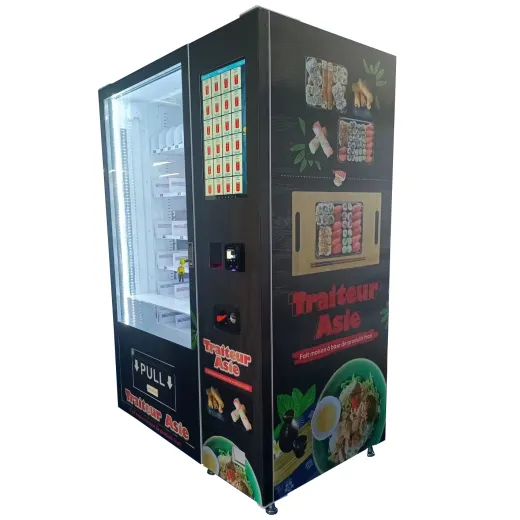 Intelligent Elevator Food Ready Meals Vending Machine with 21.5-inch touchscreen & card reader
Elevator Food Vending Machine
An advanced vending machine that offers quick access to fresh, healthy food options in office buildings, hospitals, and other public spaces.
Intelligent Elevator Food Deli Vending Machine, this innovative solution offers a convenient and easy way to access a variety of fresh, healthy foods.
Our vending machine is equipped with cutting-edge technology, enabling it to work seamlessly with elevator systems in office buildings, hospitals, and other public spaces.
With our vending machine, you can select from a wide range of options, including sandwiches, salads, fruit cups, and more. Everything is prepared fresh daily, ensuring that you receive the highest quality food available.
Our vending machine also features a user-friendly interface, making it perfect for busy professionals who need quick access to healthy, delicious options.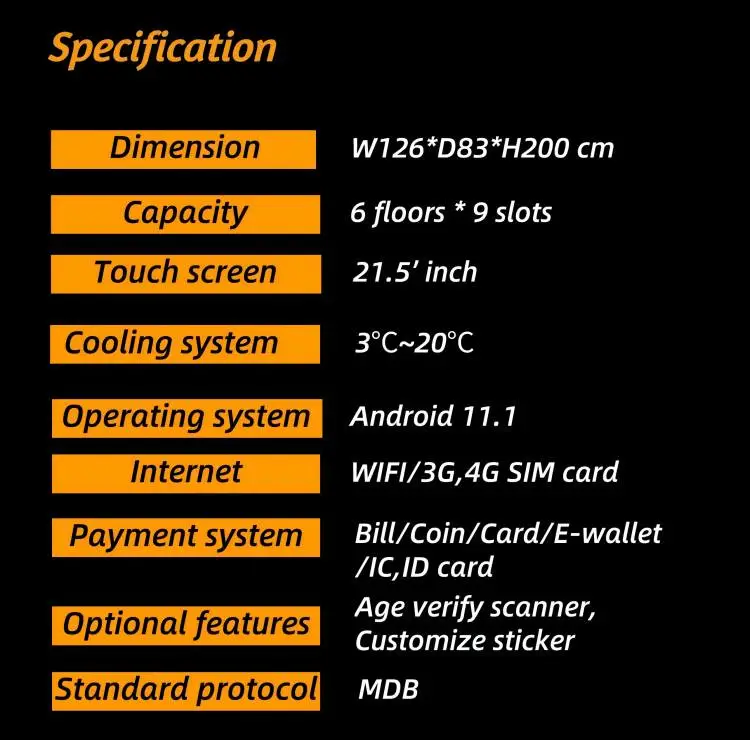 Smart operating system for ready meals vending machine
(contact us for a demo account)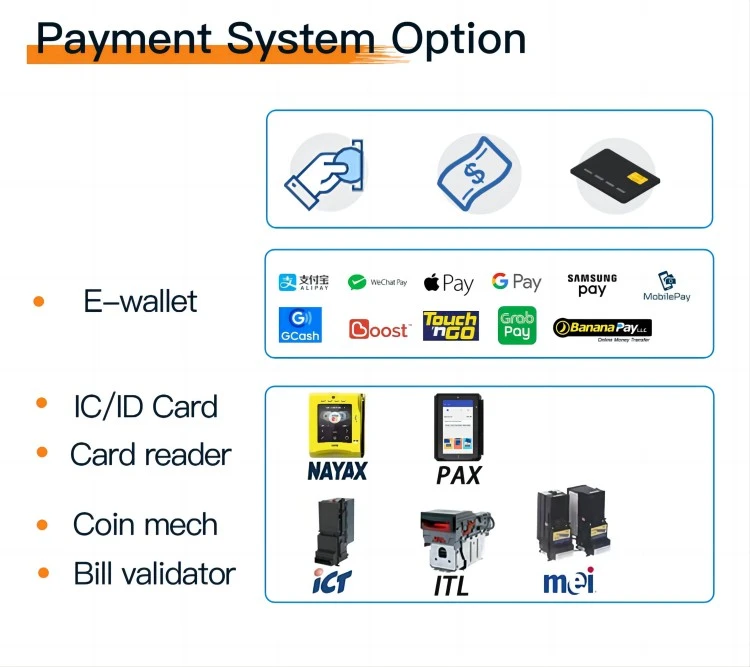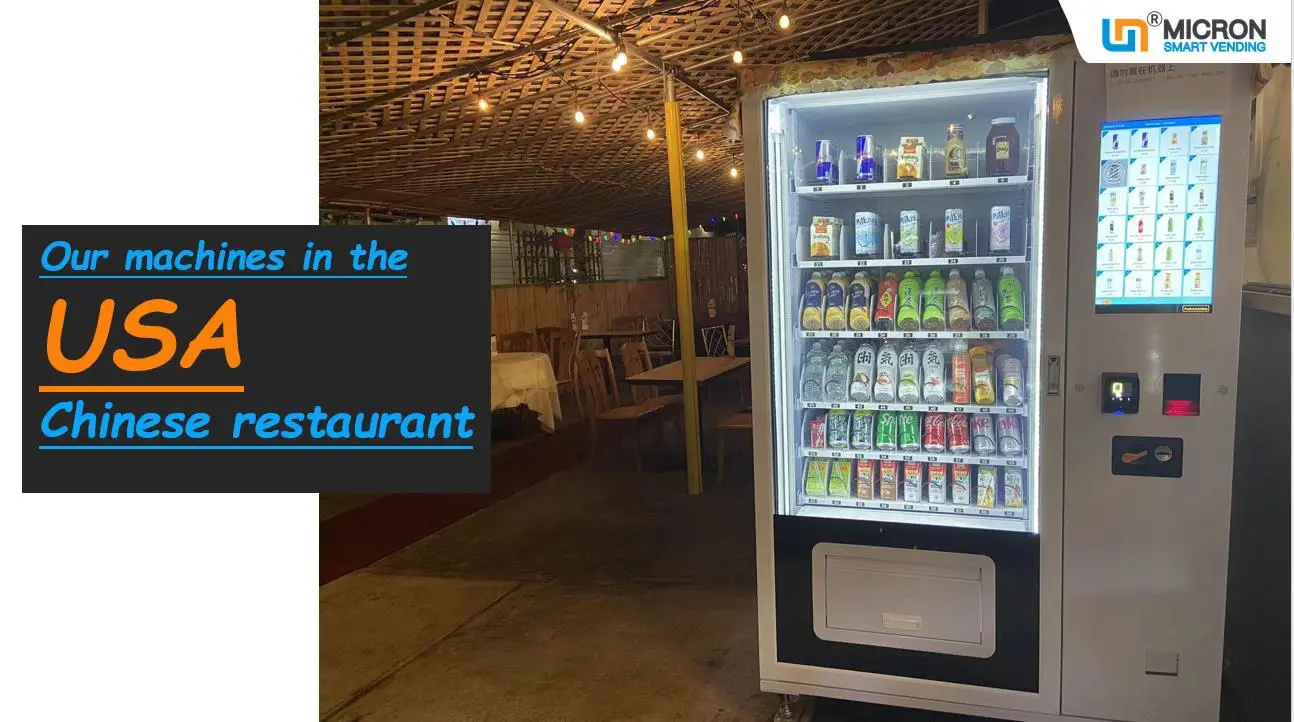 1. Can the slot or tray fit our products?
We offer five different types of slots for you to choose from, including spiral, direct push, conveyor belt, hanging and locker. You can select the type that best fits your product dimensions and packing.
2. Can you band our logo on the machine?
Yes, we offer branding services. We can brand the machine with any design you provide. Additionally,  you can upload your logo and advertisement on the machine's touch screen.
3. How can I check the inventory and sales data?
You can check all the relevant data on our intelligent management software system, which can be installed on your mobile phone or PC. Moreover, you can remotely control the machine by turning it on/off, adjusting the cooling system, lighting, and switching to online mode, etc.
4. Do your machine accept my country's currency?
Yes, our payment method solutions include card transactions, e-wallets, bill and coin acceptors. Now, our payment solutions support more than 100 countries, so your country is likely to be included.
5. How long does delivery take?
Normally, it takes us 30-45 days to make the delivery. However, it may take longer for products made according to specifications.
6. Why should I buy from you rather than from other suppliers?
We've been exporting our products to more than 50 countries with a high repurchase rate. We use state-of-the-art manufacturing technology, provide a user-friendly and highly compatible management software system, and have an excellent solution-providing capability. We promise that our raw materials are 100% sourced from ISO-certificated factories, and we're 100% responsible for any quality issues. We also ensure 100% pre-delivery inspection and offer quick responses within 12 hours, along with a  365-day warranty guarantee.
7. Do you develop the software management system yourself?
Yes. We have a strong software and industrial design team. Our R&D staff account for 40% of the total number of employees in the company. We spend millions on R&D each year to ensure that our technology is up to date.
---
About Us
China'sNO.1 Smart Fridge Vending Machine Exporter
China'sTop 3 Vending Machine Exporter
8 Years.

 Production experience

60 Countries.

 Exported to 60+ countries

30,000 Machines.

 In the field

16,000 ㎡.

 Production base

800 Machines.

 Monthly production capacity
Contact Us
Email: nate@micronvending.com
Whatsapp: +8613826225189
Skype: nate.ye2
Wechat: 13826225189