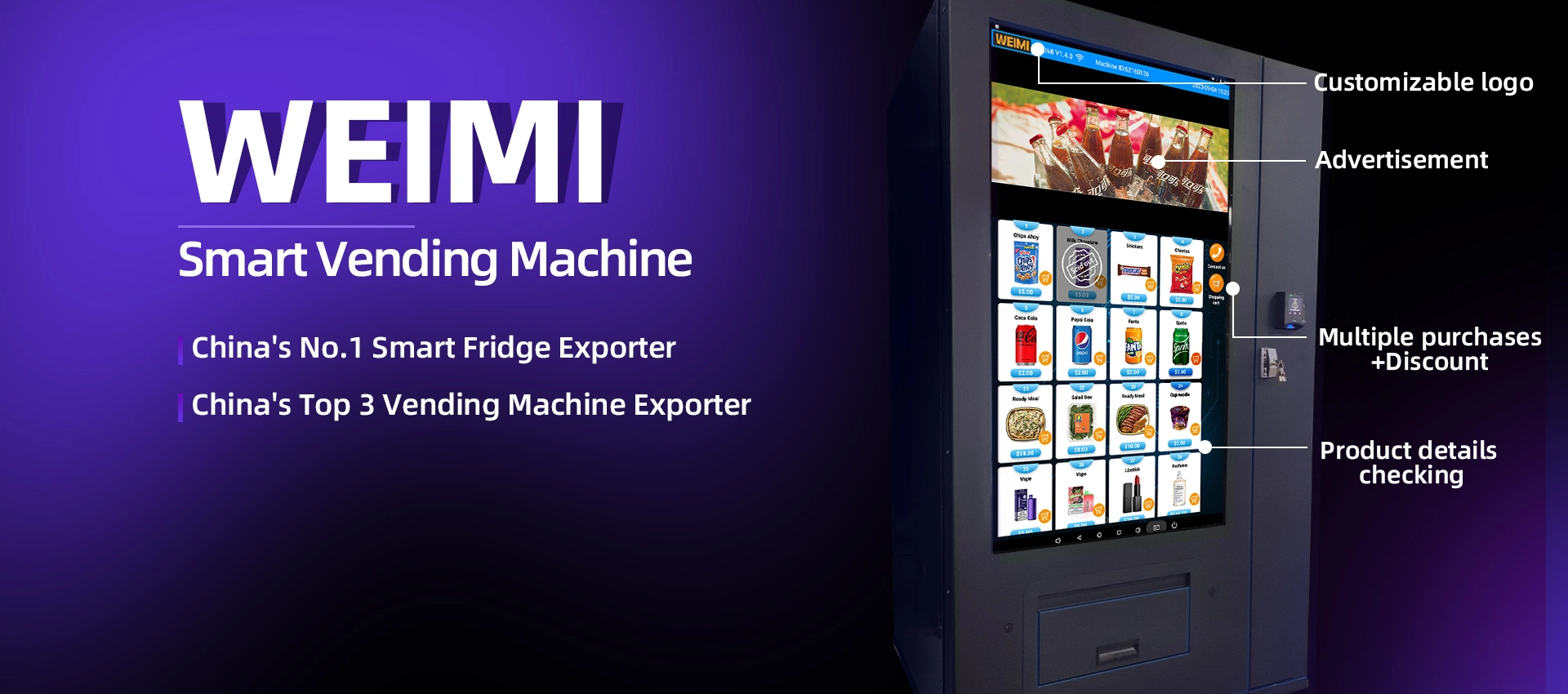 WEIMI specializes in delivering advanced vending and automated retail solutions, catering to diverse needs in the industry. Our expertise spans a wide range of vending machines, including smart vending machines, full-screen vending machines, smart fridges, locker vending machines, coffee vending machines, cotton candy vending machines, and various automated retail equipment. We are committed to empowering businesses worldwide with unmanned and unattended smart retail experiences. Choose WEIMI for the future of automated retail solutions.
OEM/ODM Smart Vending Machine for Sale
Weimi Vending Technology Co., Ltd is an award-winning commercial vending machine manufacturer based in China with over 8 years of experience in providing cutting-edge vending machines and online management software. As the pioneer in the Chinese vending industry, we have been exporting our vending machines to more than 60 countries and we have established strong partnerships with leading companies in the industry.
Together, let's make SMART retail popular!

Custom Logo
Advertisement
Multiple Purchases
Product Details
Discount
Our vending machines offer a unique branding opportunity with customizable logos, allowing businesses to promote their brand and leave a lasting impression.