Are used vending machines worth investing?
2022-09-15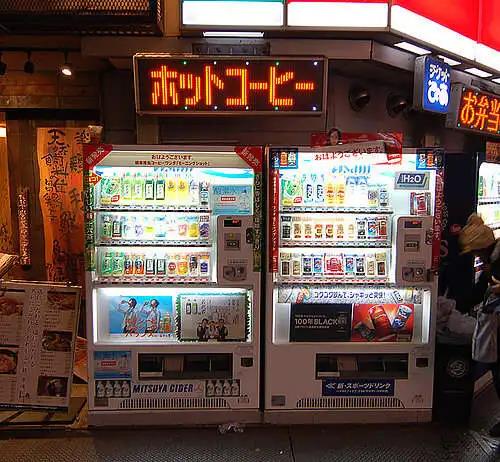 Second-hand vending machines have become a popular investment choice for many people for its low investment cost and quick payback rate. However, refurbished vending machines have a short lifespan and their quality are not guaranteed.  Compared to new machines, they are more prone to failure, which is reflected in the following aspects.

1. The screen and the button. Every time the vending machine conducts a transaction, the screen and button wear and tear differently, and the longer the time, the more prone to failure.
2. The case or the cabinet: If the case is exposed to the outside for a long time, not only it's easy to be hit, but also easily weathered, causing many defects in the cabinet and giving consumers a bad visual impression.
 
Therefore, it is recommended that you do not buy a second-hand vending machine. Before buying a used vending machine, you need to conduct a detailed investigation, otherwise the benefits obtained will not be worth your burden.
1. Check whether the machinery and equipment are normal, including refrigeration and slots (each slot needs to be tested for normal rotation and delivery).

2. Find out whether the back-end system functions of the refurbished vending machine are complete, whether the operation is convenient, and whether the back-end system requires service fees.

3. Get to know the manufacturer of the second-hand vending machines. If you have any after-sales questions, you can contact the manufacturer's after-sales service hotline for consultation.
4. Get to know the service life and warranty period of the device. If it is not used for a long time, you can still choose it. But if it is used for a long time, the service life of the machine will not be very long, and the maintenance cost of the machine will be higher.
Vending machines are different from ordinary household appliances. The operation of ordinary household appliances is relatively simple and does not require professional skills. As a professional unattended retail equipment, vending machines involve many professional operations skills, and there are many operating matters and precautions.  Without a clear understanding of these conditions ahead of time, this could affect your income. So buying a used vending machine is not recommended.

As a professional vending machine manufacturer in China with over 8 years of experience in production and export, we've rich experience in supplying premium vending machines.If you're interested in importing new vending machines from China, we could be your long-term reliable supplier and partner. Contact us now for information of vending machines and vending machine industry.

Sales director: Ben
Email: ben@micronvending.com
Wechat/Whatsapp: +86 188-020-834-63