How fishing vending machine brings joy to the fishing entertainment?
author: Ben
2022-12-28
Fishing is considered a funny thing to do and welcomed by many people, who go fishing at least one or two times a week. There are also many places for fishing, such as the cultured ponds, wild lake and rivers. But sometimes the fishing goers may feel all fired up when they discover that they forget to bring enough live baits or fishing lures with them, and they can
'
t afford to spend hours to get them back home. If there is a vending machine on the ground that sells live baits, fishing lures and even fishing poles (sometimes fishing poles may break specially when rivaling with a big fish), that would be much of help.
Today let
'
s have a look at two type of vending machines that sell fishing poles and fishing lures & live baits. Let
'
s look at the fishing poles vending machine first.
This is a smart locker vending machine that comes with a 22'inch interactive touch screen. The machine is made of galvanized plate that is highly anti-rust, which can be placed in outdoors even in places with intense humidity. The standard model has 30 lockers, but the size and the number of the lockers could be customized according to different needs and demands. The interactive touch screen allows shoppers to interact with the machine and learn more about each product you're selling. Shoppers will be able to watch videos, read product descriptions, scan QR codes, and much more. Videos will play when the machine is idle to draw your customers in. The touch screen also act as a good platform to advertise your products and brand image. Regarding the payment systems, there are card reader, paper bills taker and coins taker. It's all up to your needs.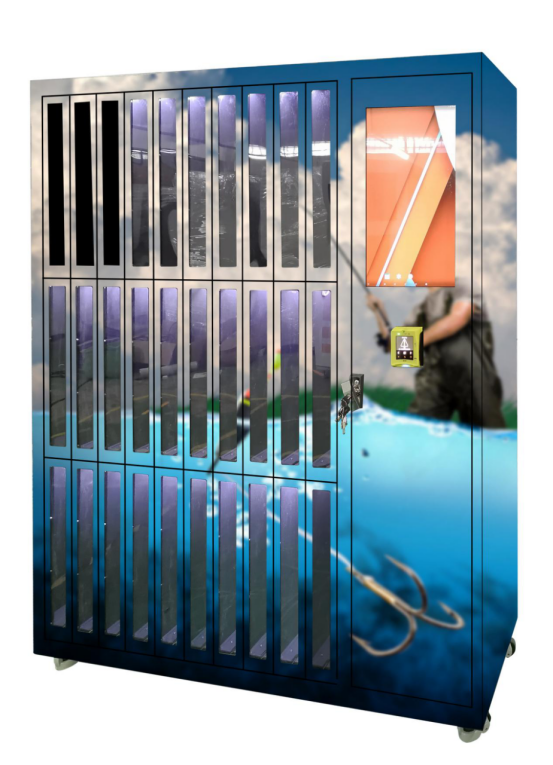 click here to know more about this vending machine
The second machine we
'
re gonna explore is the fishing lure & live baits vending machine. This machine has a more conventional looking than the first smart locker, which comes with a 22
'
inch interactive touch screen also and the spring coils cargo lanes. Built 
of the galvanized plate as well, the machine can stand in outdoors and withstand the sunshine and humidity. It
'
s equipped with a strong and durable refrigeration system that can generate a cool temperature as low as 3 celsius degree to keep the live baits fresh. If you don
'
t want a big touch screen on the machine or you want to sell the fragile products, we could also replace the touch screen with a 5
'
 inch small LCD screen and add a built-in elevator.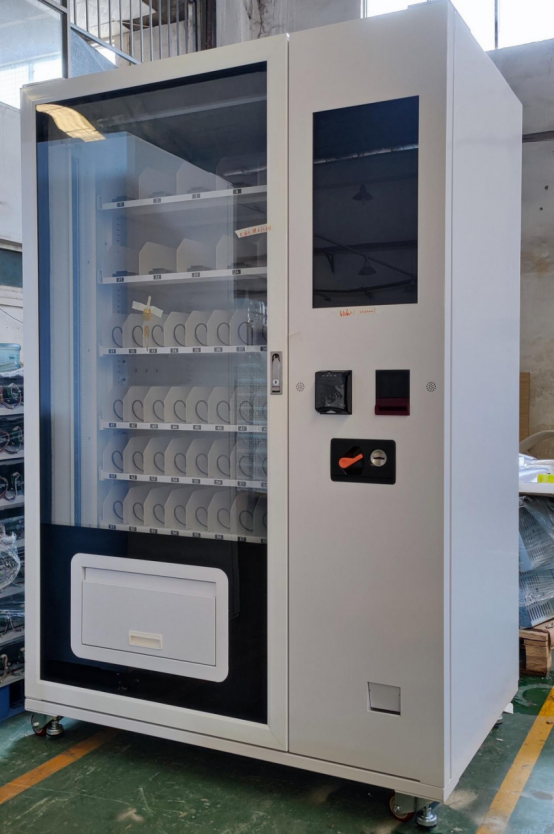 click here to know more about this vending machine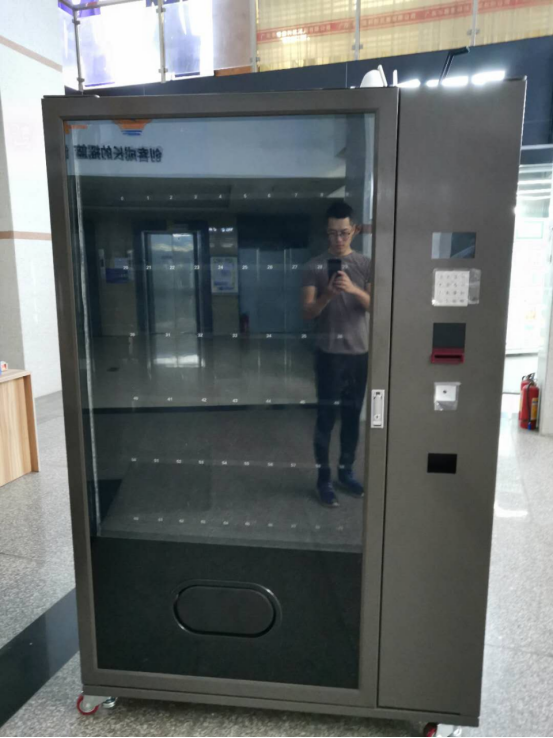 click here to know more about this vending machine
Both vending machines are digitally controlled by our Amazon Cloud base VMS (Vending Management Software) that enables you to monitor sales & inventory, receive alerts & stock warnings, and update product images, descriptions and prices, upload advertisement remotely. Click to learn more about our VMS:
//www.smart-vendingmachine.com/Micron-Smart-Vending-software-is-the-best-among--other-vending-machine-exporters-in-China.html
They also include free lifetime tech support and a 1-year warranty on parts. No matter what issues you might encounter with your machines, we will solve your problems within 48 hours. Free spare parts will be sent out to you by air within three days for replacement should an issue arise.
Final thought
If you
'
re interested in the fishing poles and live baits vending machine business idea, contact us for a professional vending machine proposal. We can offer you the most advanced and reliable vending machines.
Export manager: Ben
WhatsApp: +86 18802083463
Email: ben@micronvending.com