How to buy cupcakes vending machines from China?
2022-07-28
1. Is selling cupcakes in a vending machine a good idea?
Vending machines have greatly evolved and become much smarter after years of development, in which people can sell almost everything, including one of the favourite food that most people like, the cupcakes. You might be surprised to find a vending machine that serves cupcakes 10 years ago and I bet you won't even have any courage to buy a cupcake from it for fearing the quality and the uncertain source of the cake. But since Sprinkles first introduced its own cupcake vending machine (cupcake ATM) to the US market in 2014, it was so successful that many people tried to imitate the same business idea. Now cupcakes vending machines are everywhere, they're proven to be a good business model as many people are actually making much money out of it. Compared to the high cost of traditional brick-and-mortar stores, the operation cost for cupcakes vending machines is actually much lower in terms of rent, wages, electricity bill, etc. If you're already an owner of a bakery, putting the cupcakes vending machine in front of your premise is the optimal way to serve your existing or potential customers during the time your store is closed. You can even put your cupcakes vending machines in versatile places away from your store, such as local airports, business parks, railway stations, malls or movie theatre to expand your reach and brand awareness.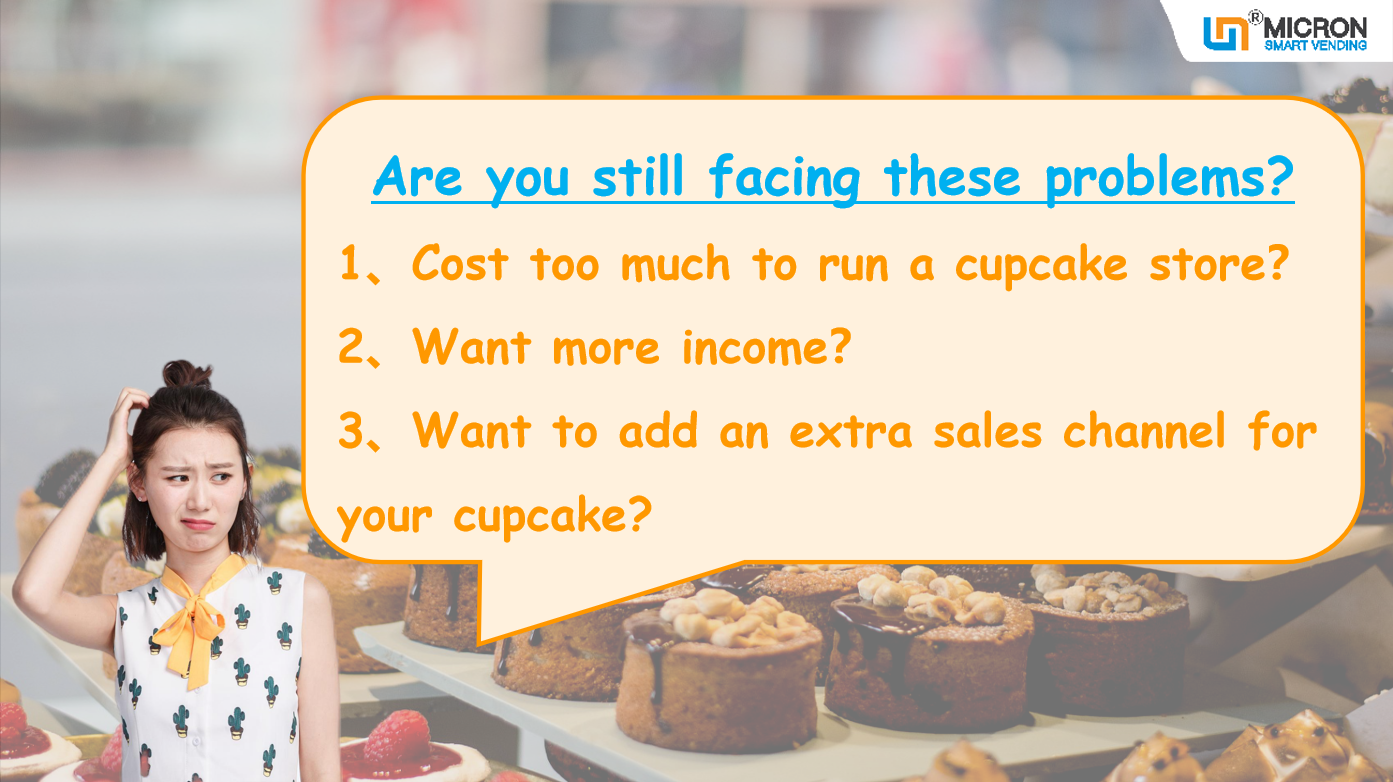 2. Smart vending machines or traditional vending machines?
I would strongly propose the smart vending machines for selling cupcakes instead of the old fashioned traditional vending machines. Smart vending machines often feature with LCD touch screen, elevator system, modern design, auto door, cashless payment, remote management, etc. They have a lot of advantages in facilitating the machine owner's operation and offering greater convenience & shopping experience to consumers. Even though the instant investment for a smart vending machine costs much higher, the overall cost is actually cheaper when split into five or to six years. Revenue generated from a smart vending machine is usually higher than that from a traditional vending machine thanks to its unique shopping & function features. Unlike most manufacturers in the Europe or USA who prefer supplying the traditional vending machines to pander to the buying habit of using bills and coins of Europeans or Americans, Chinese vending machine producers tend to have a greater interest in producing smart vending machines mainly because cashless payment is so advanced in China and it's highly welcomed by Chinese consumers. Not very much Chinese consumers still carry bills and coins when going out. So if you're looking around for a smart vending machine, China deserves your first glance.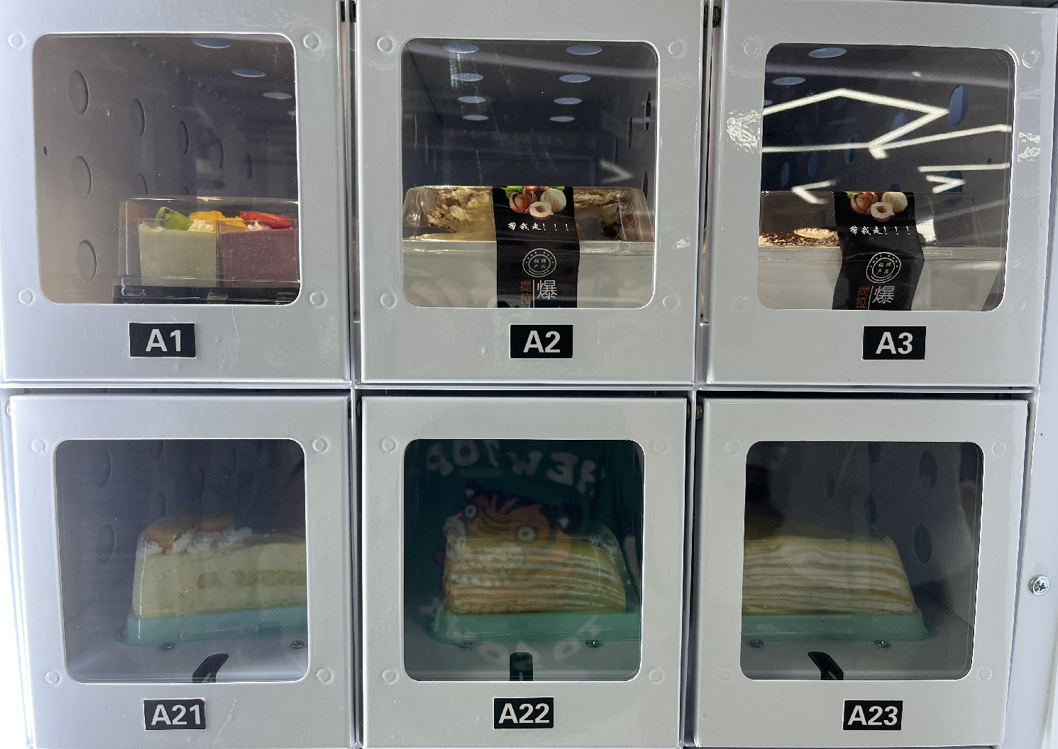 3. What types of smart vending machines are good for selling cupcakes?
Here I would like to recommend three types of smart vending machines for anyone who like to set up cupcakes vending machine business.

The first one is the machine with a XY axis elevator. It features with a 22'inch LCD display & touch screen for very well displaying the details of the cupcakes & advertisement, with an elevator that guarantees the soft landing of the cupcakes to the middle auto pickup door.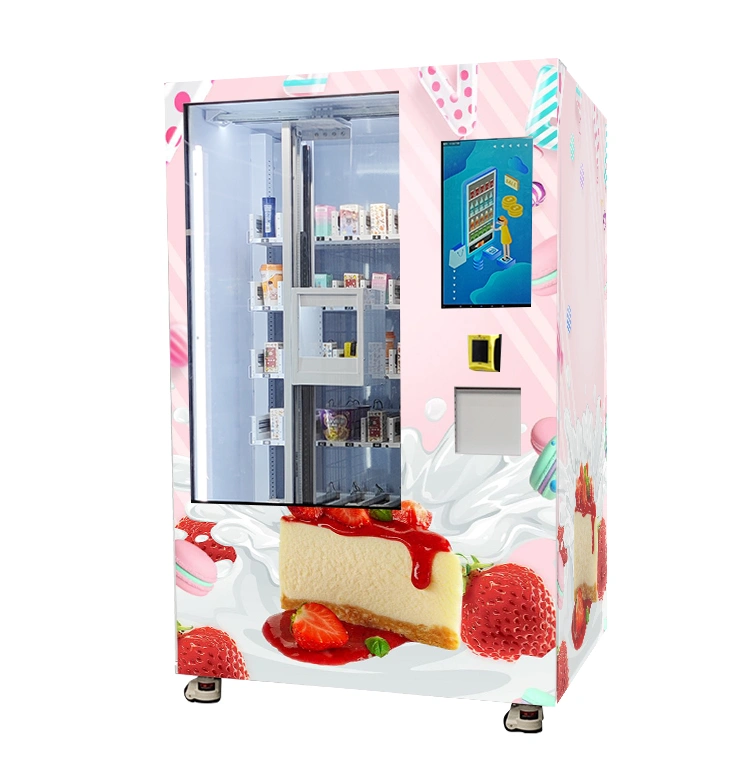 Product link:
//www.smart-vendingmachine.com/cupcake-vending-machine-with-automatic-elevator-system.html
The second one is the machine with a 55'inch LCD display screen. Instead of a glass-front vending machine, we swap the glass for a HD 55'' touch screen. You'll be able to display the high quality photography of your beautiful cupcakes which will catch the attention of potential passing customers. You'll also be able to display detailed nutritional information or even videos on how your cupcakes are made. The machine is equipped with an elevator, so the cupcakes will never drop and are handled with care throughout the delivery process.

Product link:
//www.smart-vendingmachine.com/55-inch-touch-screen.html
The third one is the cooling locker vending machine. In this machine, you're not limited to sell cupcakes in one size, instead, you're allowed to sell cupcakes in many different sizes as the sizes of the lockers can be customized. Cupcakes are well preserved in each locker and beautifully displayed to consumers.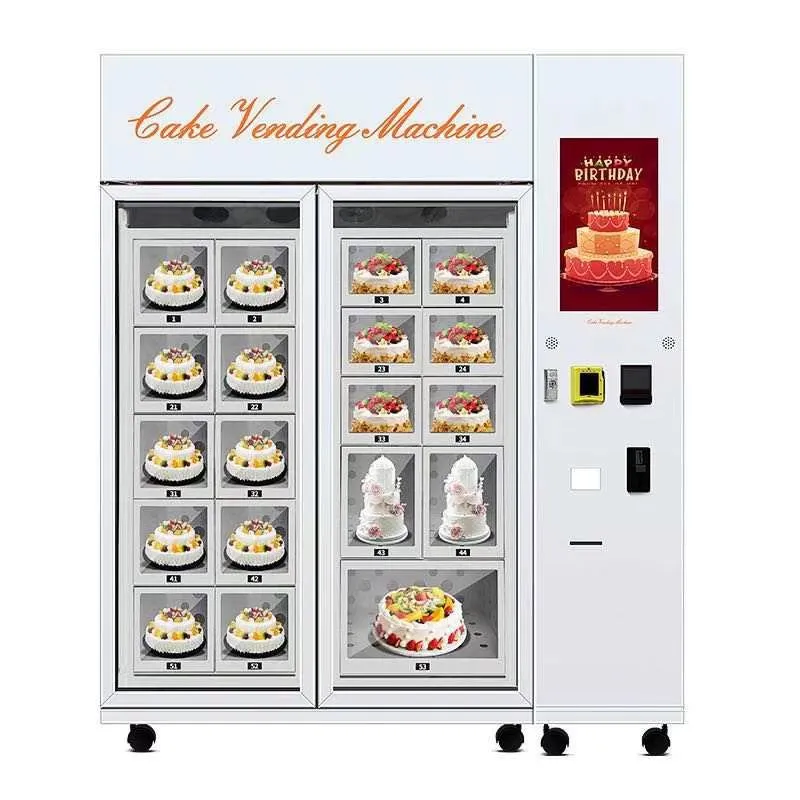 Product link:
//www.smart-vendingmachine.com/cup-cake-vending-machine-pancake-micron-smart-vending.html
All the machines mentioned above support multiple payment system such as card reader, E-wallet, bills validator and coins accepter. They're all connected to our cloud base system, you can keep an eye on the inventory levels by simply logging onto our cloud remote management system and only visit the machines when you need to restock. Other functions like remotely turning on/off the machine/air conditioner/lighting, checking real time sales data, setting discounts, uploading advertisement could be achieved remotely.



We can provide you with a variety of personalized vending solutions, please contact us for more details.