How to operate the intelligent fresh food vending machine business?
2022-11-03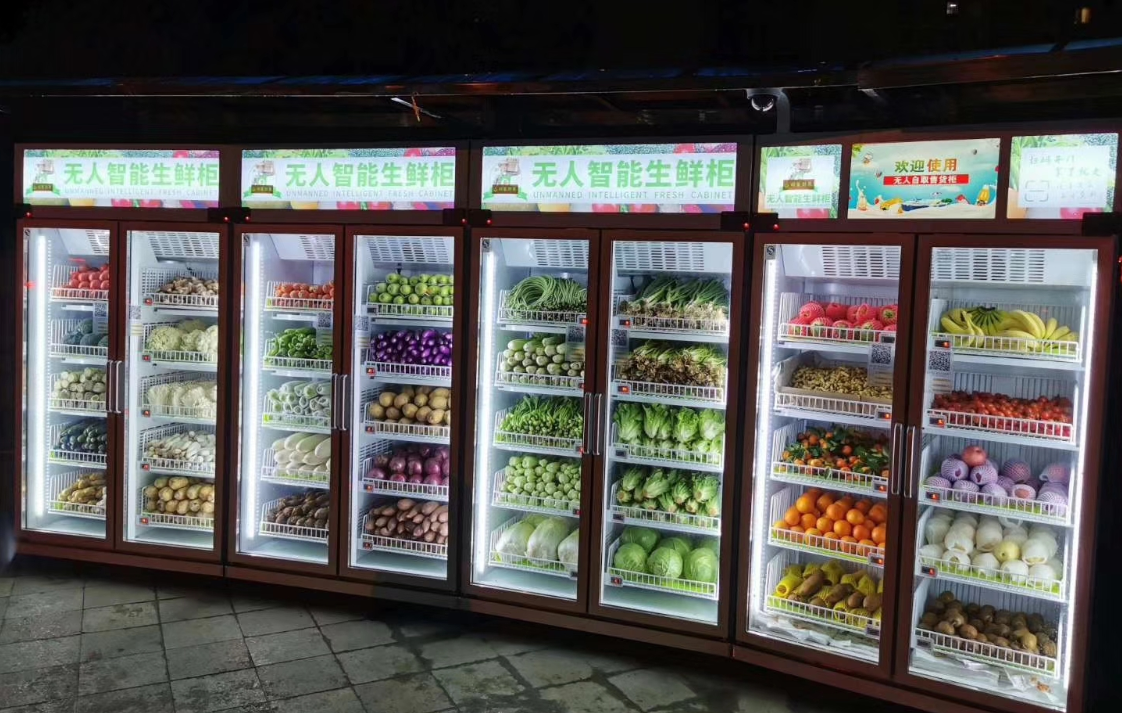 In recent years, the most obvious thing is that people's living standards are constantly improving, and the demand for healthy and fresh ingredients is increasing day by day. Recently, fresh food e-commerce has ushered in a big explosion, and giants such as Amazon Fresh, Walmart and Instacart have begun to make market layouts. The penetration rate of fresh food e-commerce is low, in which the time difference between delivery staff and consumers is a major obstacle, which leads to the unsatisfactory development of fresh food e-commerce. The smart fresh food vending machine highlights the advantages of offline channels, which greatly shortens the distance with consumers.

(Click here to knoe more about this machine)
      The fresh fresh retail market is large enough, and there are many capital predators entrenched in it. So, as a small smart fresh food vending machine operator, what should you do to get a market share?
1. Precise and diverse selection of products
       After selecting the location of the intelligent fresh food vending machine, it is necessary to further analyze the needs of the consumers, and tap as many more diverse categories as possible within the scope of their own capabilities. Fresh and frozen food, fresh vegetables and fruits, grain, oil, eggs, milk, etc., are all just-needed foods for the community. During the operation, it is necessary to count the sales of various products, and through continuous iterations, screen out the best-selling categories, profit categories, etc.
2. Open up online and offline marketing links
       You can learn from the gameplay of social e-commerce, through community marketing, establish a corresponding marketing group, and become one with customers. By collecting likes, lucky draws, activities, topics, etc. to screen and retain customers, and maintain core members by card and stored value, to reduce the probability of customer diversion. Use community publicity and organize various effective offline interactions to further shorten the distance with consumers, thereby promoting retention and conversion, encouraging sharing, thereby enhancing user loyalty, forming word-of-mouth effects and fission.
3. Be an expert in vertical fields and build core competitiveness
        More "small and beautiful" digital fresh food vending machines can be set up to dig deep into the inner needs of people in different regions, and only unique characteristics can last in the fierce competition. You must know that the decline of traditional retail is not due to a decrease in consumer demand, but an increase in consumer requirements. Once their expectations cannot be met, this group of customers will be lost. On the contrary, those unique, small and beautiful stores can bring consumers a new shopping experience and gain loyal fans.
4. Never ignore the importance of service quality
       For customers in the retail industry, service is critical. Only by making customers feel comfortable and at ease can repeat purchases be formed. If the service is not good, the damage to the reputation will be immeasurable.

       The new model of unmanned fresh food retail led by intelligent fresh food vending machines brings us huge opportunities and challenges. No matter how the times change, the essence of retail has never changed: user-centered. Only by fully respecting the needs of customers and providing users with better products and services with altruistic thinking can we achieve great development.
   If you're inter
ested
 in putting up your vending machine business, contact us to get a professional proposal!
Export manager: Ben
WhatsApp: +86 18802083463
Email: ben@micronvending.com