How to run a vending machine business?
2022-10-27
The functions of unmanned vending machines are basically the same, but which vending machine is better? We can analyze from these aspects.
The first one is to find a legitimate and professional vending machine manufacturer, which guarantee the quality and assures the after-sales service. If the machine
'
s failure rate is too high, the operator needs to run over to deal with it frequently, which is a great waste of manpower and time. Shoppers will also be getting sceptical when shopping on the machine or can even stop shopping if the machine always gets failed. You must know that the coverage of unmanned vending machines, like physical stores, is very limited, such as covering a community, several school dormitories or teaching buildings, a factory or hospital, etc. Most of the vending machines still heavily rely on repeat purchase to make profit.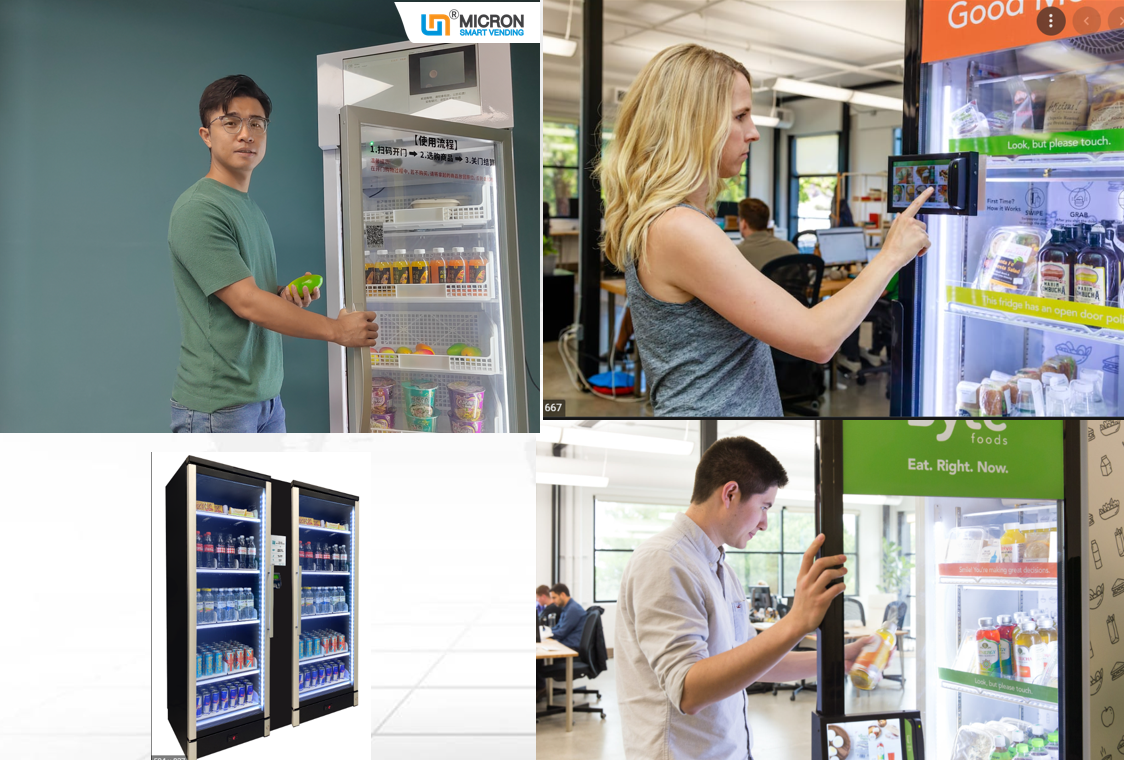 The second
one is to
purchase vending machine
s
with an intelligent software
 that
allows the operator to control
 and check the status
 & real time sales and inventory date
 of the machine
s
 at any tim
e, so that operators
will know the every day sales and when to replenish the machine with new inventory.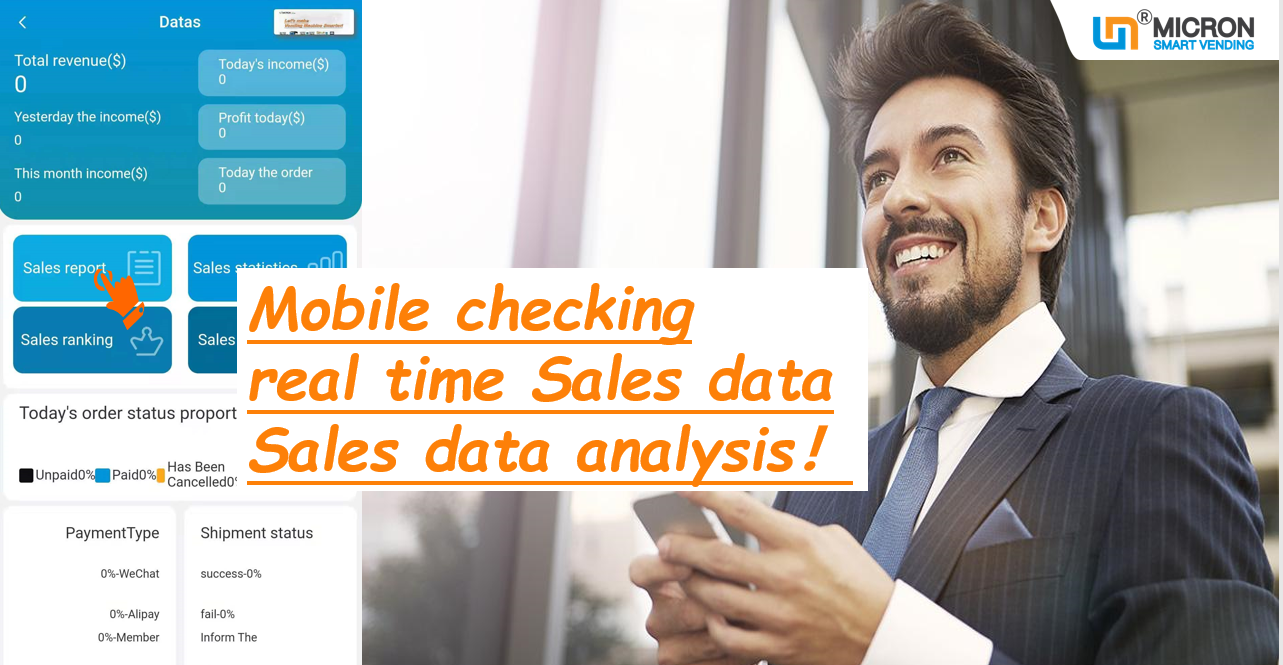 The third one 
is to
 create a vending machine with its own characteristics under the premise of less money, such as
wrapping
posters
or other POP on the body , so that the appearance of the machine
will become
 particularly conspicuous and beautiful, which can attract
shoppers
'
attention. It is also necessary to regularly clean the machine. Wiping it clean will definitely arouse customers' shopping desires more than disfigurement.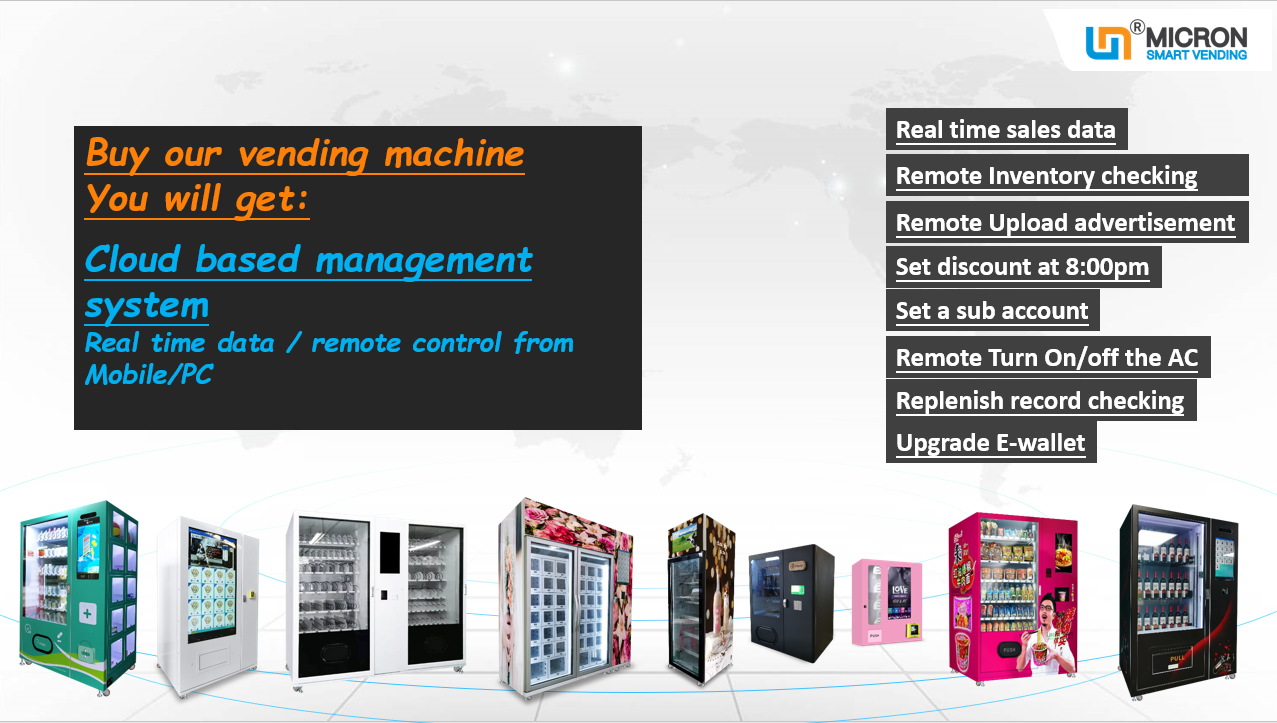 The fourth
one
 is
to choose an
appropriate location. The nature of vending machines is actually the same as that of physical stores. They are all retail terminals. The only difference is that there is no need for clerks to be on duty, and they are open 24 hours a day. Whether the place you choose is good or not determines to a large extent whether you can make a profit or not.
The fifth 
one is to do
 regular statistical analysis of commodity sales. If it is a good-selling product, you can stock up on it. If the sales volume is low, you can choose to take it off the shelf and adjust it according to seasonal changes
,
so as to ensure the needs of the crowd
.
If you
'
re interested in setting up vending machine business, contact me now for a professional proposal!
Export manager:
Ben 
Lee
Email:  ben
@micronvending.com
Wechat/Whatsapp: +86 188-020-834-63