Prepared Food Vending Machine Makes Daily Life More Convenient
2022-11-22
People's demand for self-service purchase of goods is increasing, and prepared vending machine is one of that kind that cater for this need.

Food is the most important thing for people. Wherever they go, the first thing to consider is a meal. For example, how to solve the lunch for students in school? Japanese mothers always bring   boxes for their children, who get up early in the morning preparing for a rich lunch. The exquisite bento is a manifestation of mother's love. Chinese children may eat in the cafeteria, but queuing is a big problem. In addition, the meals in the cafeteria are relatively monotonous, and some children can't eat a few bites at all. Office workers also face this problem. There are many people who bring lunch at noon, which must increase the burden of housewives. Every day, they have to think about what lunch to bring to work for the next day, which is also a lot of pressure.
At transportation hubs such as stations, when it's time to eat, there is a long queue. Whether it's KFC or Macdonald, you have to wait for a long time. Sometimes you will have a make a fool of yourself with an instant noodle.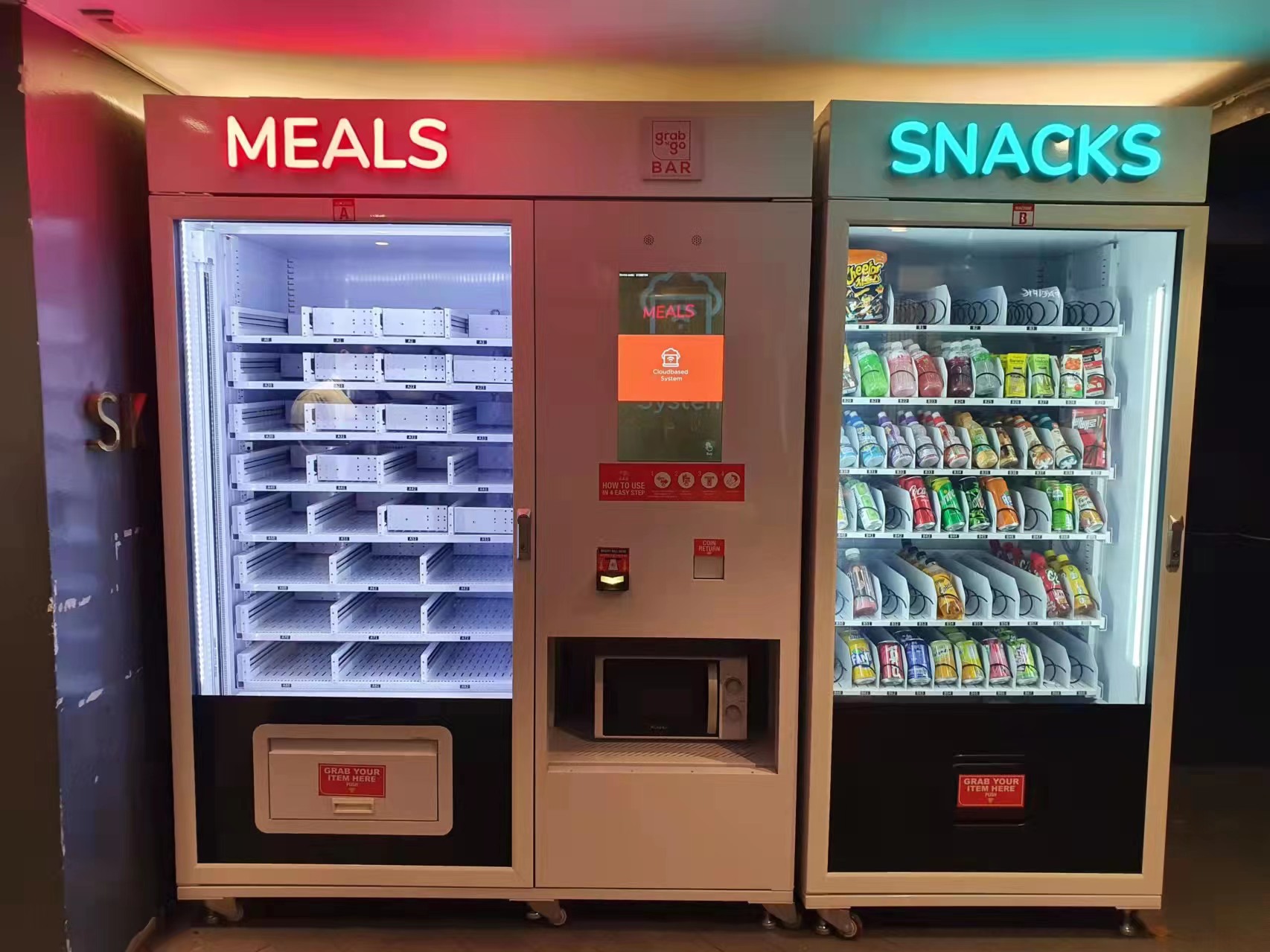 Click here to know more about this machine
Prepared food vending machines holds ready-made dishes. The vending machine has a built-in microwave oven, which is convenient and quick to heat up. It is undoubtedly a boon for those who need boxed lunches. With the pre-made food vending machine, people can choose their favorite dishes everywhere. The hot and delicious meals in will be served in just two minutes .

Prepared food vending machines is not very commonly seen, but there is indeed a wide market, and the demand is there. If we can grasp the pain points of customers and make innovations, the prospects of prepared food vending machine are very broad, and it is a new track.

There are several key points in the operation of prepared food vending machines that require special attention:
First, the daily stock level must be relatively fixed and maintained because this kind of pre-made dishes must be sold out on the same day. When making the stock preparation , try to create an atmosphere where supply exceeds demand. Of course, if customers rush to the prepared food vending machine to buy lunch, it is not advisable to return empty-handed. Considering this situation, there should be a surplus of other food in the vending machine, such as bread, milk, biscuits, instant noodles and other foods with a relatively long shelf life. When the prepared dishes are sold out, customers can still choose the next best.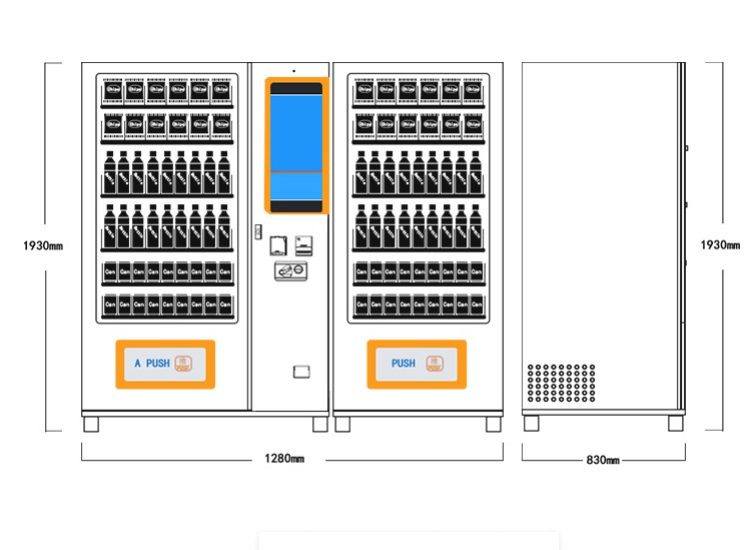 Click here to know more about this machine
Second, the food should be fresh and constantly changing to be in a homely taste. In addition of quickness, consumers also require taste and freshness. Therefore, the dishes need to be thoughtfully designed to meet the taste of the public and have delicious dishes with a taste of home.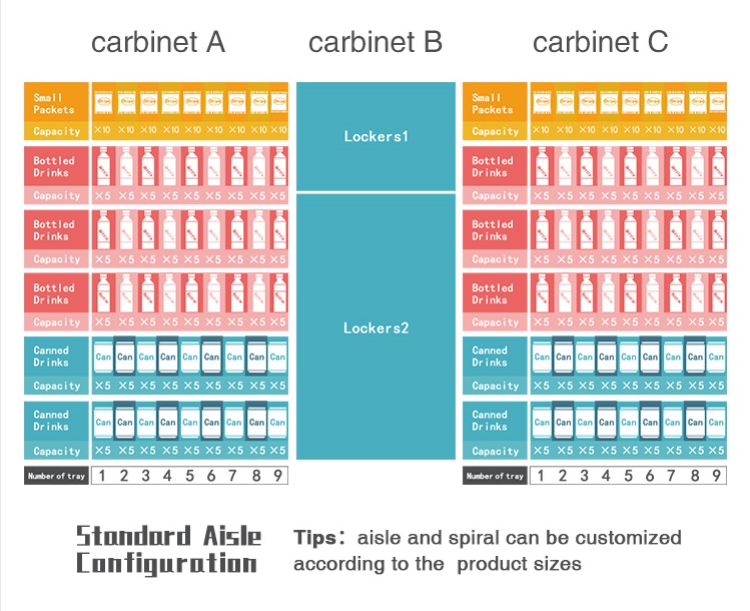 Click here to know more about this machine
Third, safety. People generally do not choose roadside stalls because of the need for food safety and hygiene. The prepared food vending machines need to be branded and widely publicized in order to establish a good reputation and give customers a sense of security.
Micron Smart Vending Prepared food vending machine
Micron Smart Vending prepared food vending machine come with a 22'inch ultra definition touch screen. The interactive touch screen allows shoppers to interact with the machine and learn more about the prepared food you're selling. Shoppers will be able to watch videos, read product descriptions, especially the ingredients of each kind of food. The vending machine is also equipped with a built-in microwave oven which allows shoppers to heat up the food immediately after they picked it out from the machine.

Micron Smart Vending pre-made food vending machine is digitally controlled by our Amazon Cloud base VMS (Vending Management Software) that enables you to monitor sales & inventory, receive alerts & stock warnings, and update product images, descriptions and prices, upload advertisement remotely. Click to learn more about our VMS:

//www.smart-vendingmachine.com/Micron-Smart-Vending-software-is-the-best-among--other-vending-machine-exporters-in-China.html



Micron Smart Vending ready-made food vending machine includes free lifetime tech support and a 1-year warranty on parts. No matter what issues you might encounter with your machines, we will solve your problems within 48 hours. Free spare parts will be sent out to you by air within three days for replacement should an issue arise.
Summary
Prepard food vending solutions from Micron Smart Vending can help your businesses drive efficiency, save costs, improve profitability and deliver a good customer experience. To learn how our vending solutions can help you, please contact:
Export manager: Ben
WhatsApp: +86 18802083463
Email: ben@micronvending.com