Ramen vending machine
2022-11-22
As we all know, the merchandises sold in vending machines are so much diversified nowadays than years back. We could easily find a wide range variety of products from food items like snacks and drinks to household items like detergent and clothing. For example, ramen or instant cup noodles is one of those items that are commonly seen in vending machines. They provide a huge convenience for people who are rushing for time and hustling for a quick meal. But often people will go into a dilemma where they're not able to find hot water after they purchase the ramen, which makes their effort to feed the stomach in vain.

Now if I tell you that we have solution to go around this, would that sound interesting to you?
Micron Smart Vending ramen vending machine
Micron Smart Vending ramen vending machine has a standard refrigerated cabinet where we can put healthy snacks, beverages and instant cup noodles at the same time, and a built-in water heating system that dispenses hot water for consumers. The machine also comes with a 22'inch ultra definition touch screen that allows shoppers to interact with the machine who can see product descriptions and watch video advertisement while purchasing. The shopping cart func
tion of the system also allows shoppers to make multiple purchases up to 7 items one go, which offers a better shopping experience for consumers and cuts their waiting time.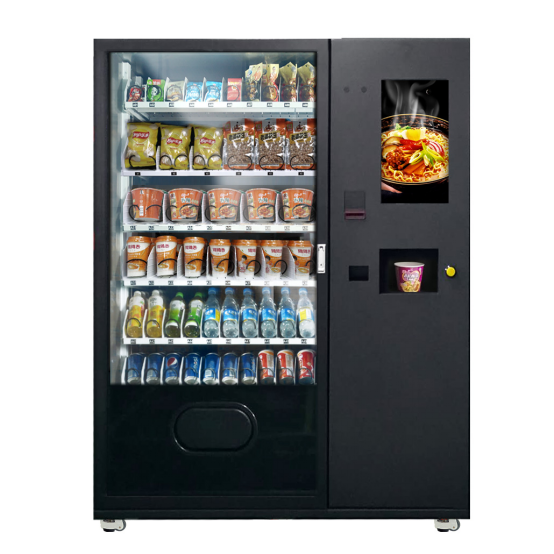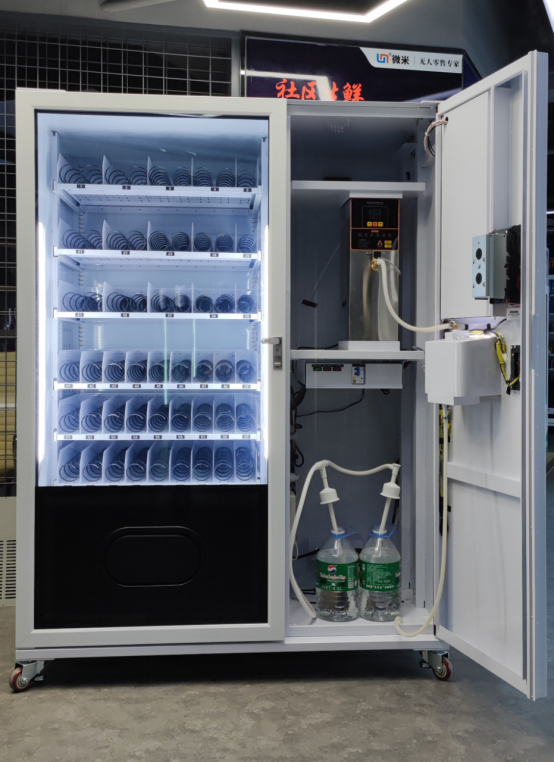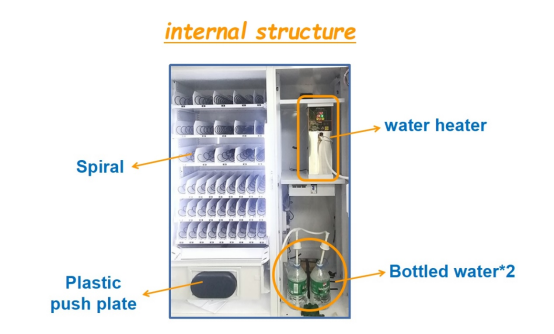 click here to know more about this vending machine
Can anyone use the hot water?
Micron Smart Vending cup noodles vending machine is digitally controlled by our Amazon Cloud base VMS (Vending Management Software) that enables you to monitor sales & inventory, receive alerts & stock warnings, and update product images, descriptions and prices, upload advertisement remotely. Click to learn more about our VMS:

//www.smart-vendingmachine.com/Micron-Smart-Vending-software-is-the-best-among--other-vending-machine-exporters-in-China.html
As an operator, you can do the setting on our back-end software which allows you to provide hot water only for cup noodles and to set how long it takes that the hot water can be dispensed for each time. Meaning hot water can only be available for shoppers who purchase the ramen from the machine, and the dispensing time of the hot water is limited. See this function as below.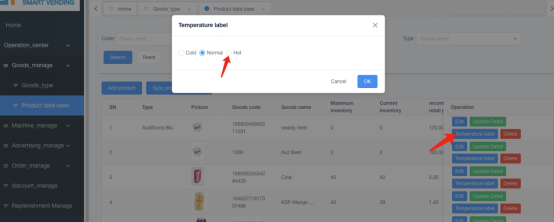 What Micron Smart Vending ramen vending machine includes?
Micron Smart Vending ready-made food vending machine includes free lifetime tech support and a 1-year warranty on parts. No matter what issues you might encounter with your machines, we will solve your problems within 48 hours. Free spare parts will be sent out to you by air within three days for replacement should an issue arise.
Summary
Ramen vending solutions from Micron Smart Vending can help your businesses drive efficiency, save costs, improve profitability and deliver a good customer experience. To learn how our vending solutions can help you, please contact:
Export manager: Ben
WhatsApp: +86 18802083463
Email: ben@micronvending.com