Home
Customer Case
News
How a new beverage brand Genki Forest get NO.1 in sparkling water market. Sales channel innovation.
How a new beverage brand Genki Forest get NO.1 in sparkling water market. Sales channel innovation.
2022-07-14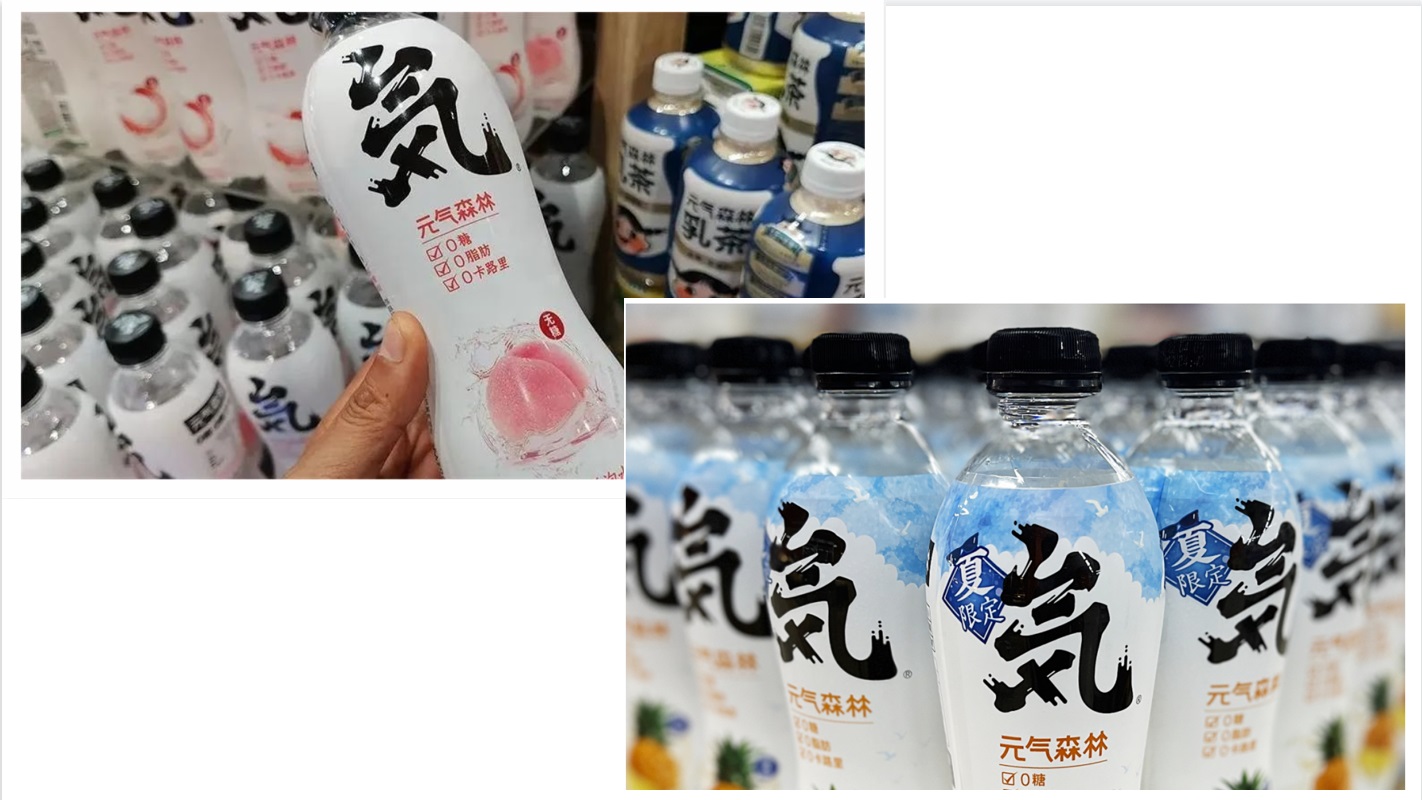 The sugar-free sparkling water that focuses on the concept of health, Genki Forest has a new trick to enter the life circle of young people, "Smart fridge vending machine".

For nearly half a year, Smart fridge vending machine with the big logo of " Genki Forest " have appeared on university campuses and CBD companies one after another. Shenzhen girl Lele discovered in the past two days that Genki Forest "attacked" from the convenience store downstairs to the company.

"One day last week I went to work. I was thinking of going to the tea room to get water, and I saw a vertical freezer with the in the company's tea room."looking at this big object, I thought it was The company benefits, but the purchase is made by scanning the QR code. "I asked my colleague, and the colleague said that this freezer is a cooperation between the company and Genki Forest, and it is convenient for colleagues who want to drink at work to buy."

"The drinks in the smart fridge vending machine are mainly from Genki Forest series, but there are also very few products from other brands too." The price of the drinks in the smart firdge is similar to the price of the convenience store downstairs.

Smart fridge vending machine become the biggest sales channel of Genki Forest.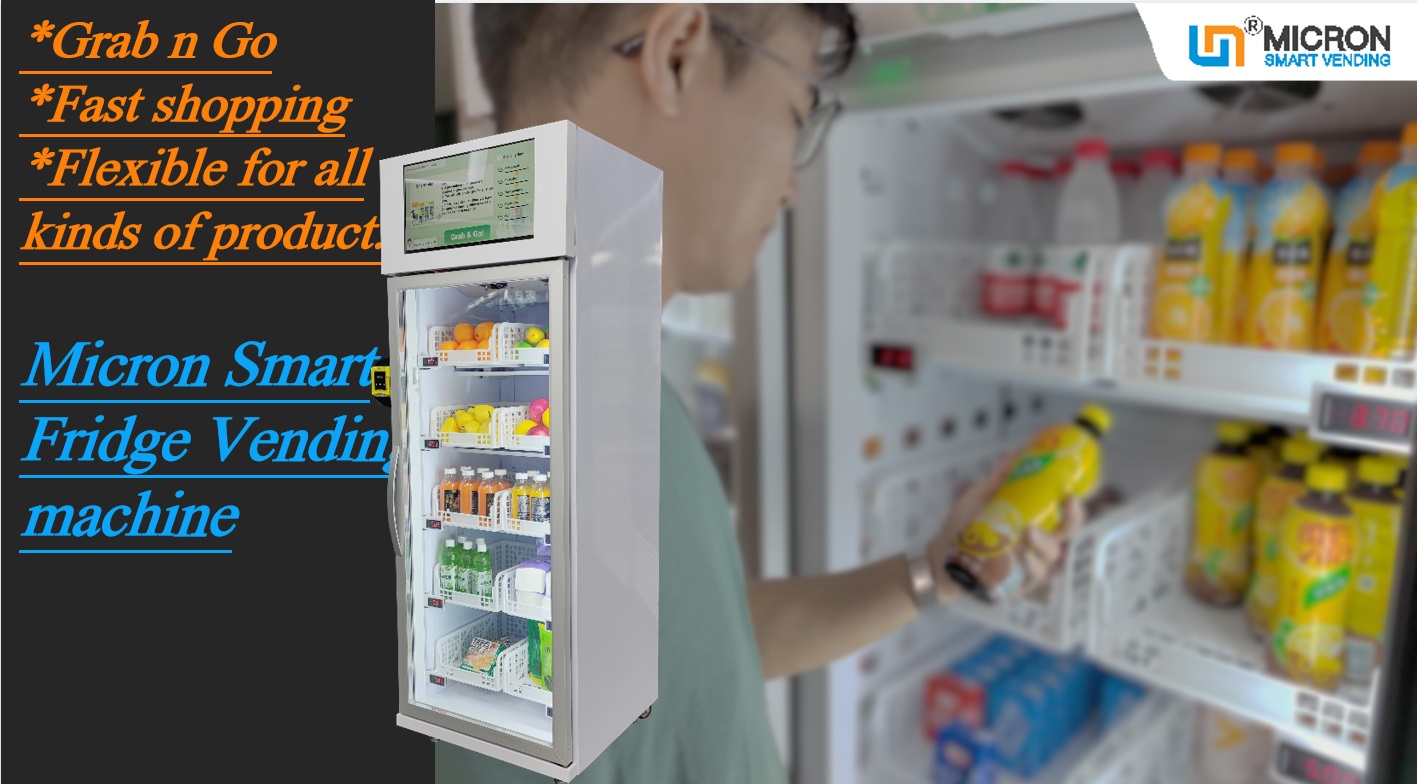 "As long as you provide all the information required for the application, you can install the machine for free within two days nationwide." Chen Tian, ​​a salesperson of ​​ Genki Forest says, as long as the company has more than 60 employees, you can apply for a Smart fridge vending machine for free. When told that the number of employees in the company was less than 60, Chen Tian also said, "As long as the company usually has an employee snack subsidy budget, less than 60 people can apply."

In addition, Chen Tian further informed the "benefits" of the installation, "Our company's machines are the most power-saving and intelligent unmanned retail containers on the market, and they can deliver beverages when they are installed, and our company will be responsible for the operation in the future, and customer supply and distribution are all We take care of it, and the customer is completely maintenance-free."

"If you cooperate with us, you can give customers a 10% discount on the price of the products, and customers can also choose 10% rebates. We make payments to the public on a quarterly basis." Chen Tian added.

In the beverage market, there is a saying that "whoever wins the freezer wins the world". As the name suggests, in offline channels, freezers have the natural advantage of getting close to consumers, and freezers have always been a must for beverage manufacturers.  

However, due to the fact that Genki Forest's efforts in channels were later than other comparable beverage companies, which does not have an advantage in traditional channels, was repeatedly "encircled and suppressed by giants". Not finding a new path means that it is difficult to find a way out in the fierce battle. Therefore, Genki Forest puts its weight on the smart fridge vending machine of the unmanned retail terminal business.  

The location of smart fridge vending machine has also been extended from traditional channels, and the customers that Chen Tian has focused on recently have also shifted from the "husband and wife store" in the past to the "closed scene". "Small stores have a lot of traffic, but there is also a lot of competition. All beverage manufacturers pay special attention to freezers and displays. On the contrary, companies and communities, where traffic is relatively closed, basically have no competitors, and cooperation is easier to talk about." Chen Tian said.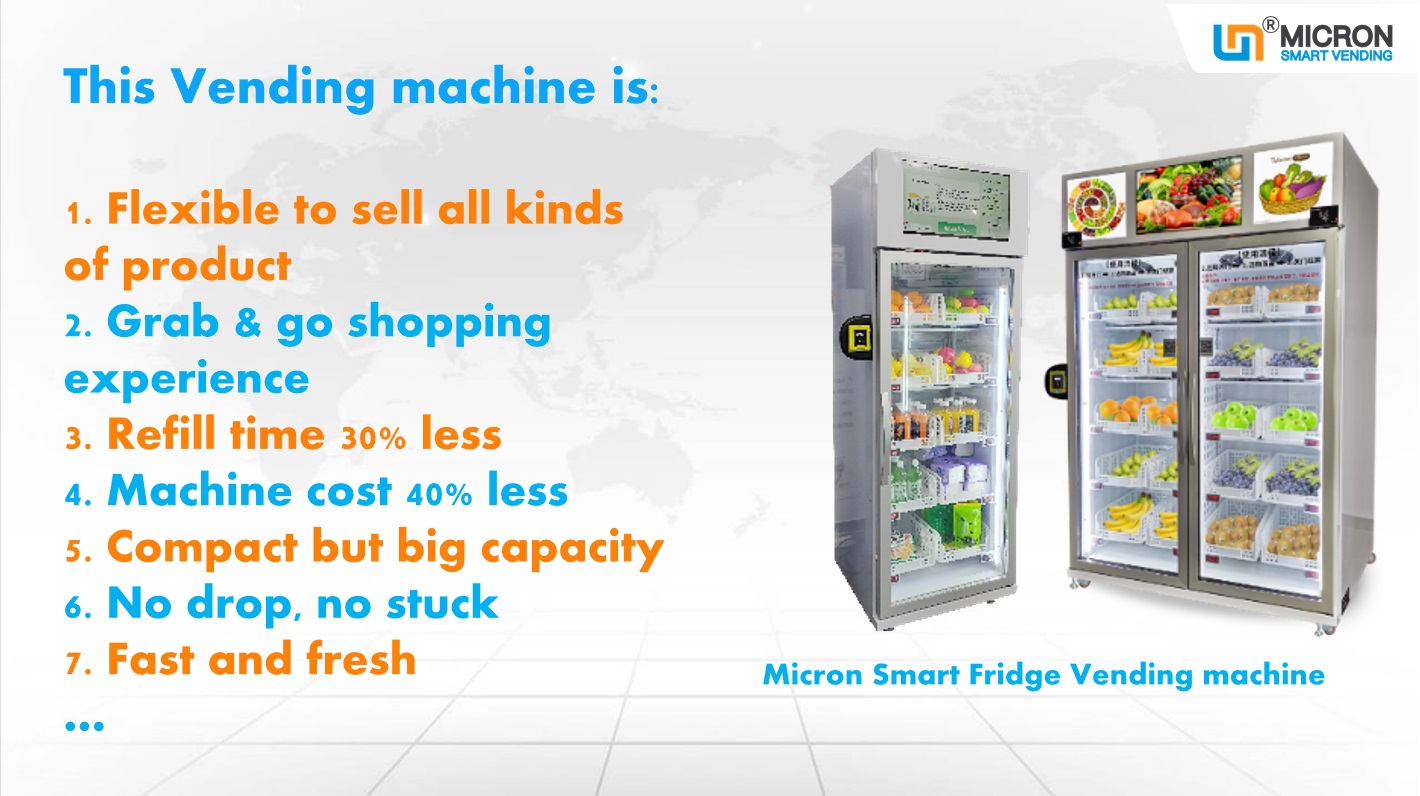 Why use smart fridge vending machine? Why this is the best.

1. Small body big capacity, without occupying much space, the smart fridge can sell more then 200 drinks!
2. High tech digital vending machine. Different from ordinary vending machines, young generation always like to try new thing.
3. Customer experience is much better, this is a grab and go vending machine, easy, fast, just like grab a drink/snack from a fridge.  Greatly increasing customer satisfaction.
4. Flexible for all kinds of product. Such as, fresh fruit, salad, sandwich, provide more option and get better sales number. No need to worry about if the spiral can fit the product, everything fit in our smart fridge vending machine!
5. There is a 22 inch screen for you to play advertisement, can promote hotel membership, can promote product in the vending machine.
6. Compare to spiral vending machine, smart fridge vending machine is more affordable.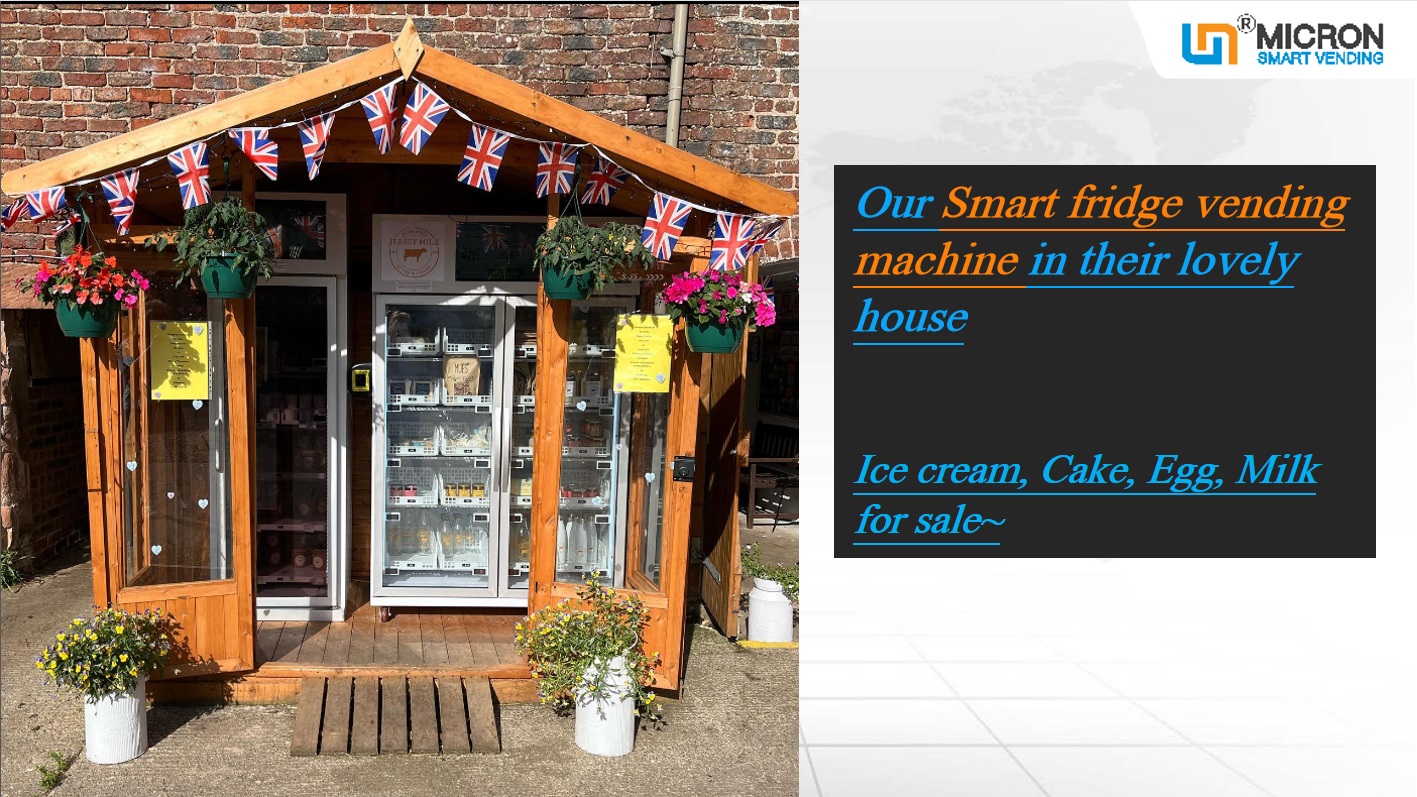 Micron Smart Vending
is the TOP 1 Smart fridge vending machine exporter in China. Integrated with Card reader, providing a complete solution of smart fridge vending machine all over the world. If you plan to use Smart fridge to expend your vending business, please visit: www.micronvending.com, www.smart-vendingmachine.com