Home
Customer Case
News
What aspects you should consider when customizing a vending machine and what can we help?
What aspects you should consider when customizing a vending machine and what can we help?
2022-07-13
With the rapid development of the new retail concept around the world, the unmanned industry has gradually become a consumption method in people's daily life. Among them, unmanned vending machines have become one of the sideline considerations for most people due to their own advantages because vending machines are relatively smaller in size and their rental & initial investment cost lower than offline stores. Beginners are easy to start and operate this business thanks to its low threshold. Today, I'm going to tell you what you should consider when you wan to customize a vending machine and how we can help you.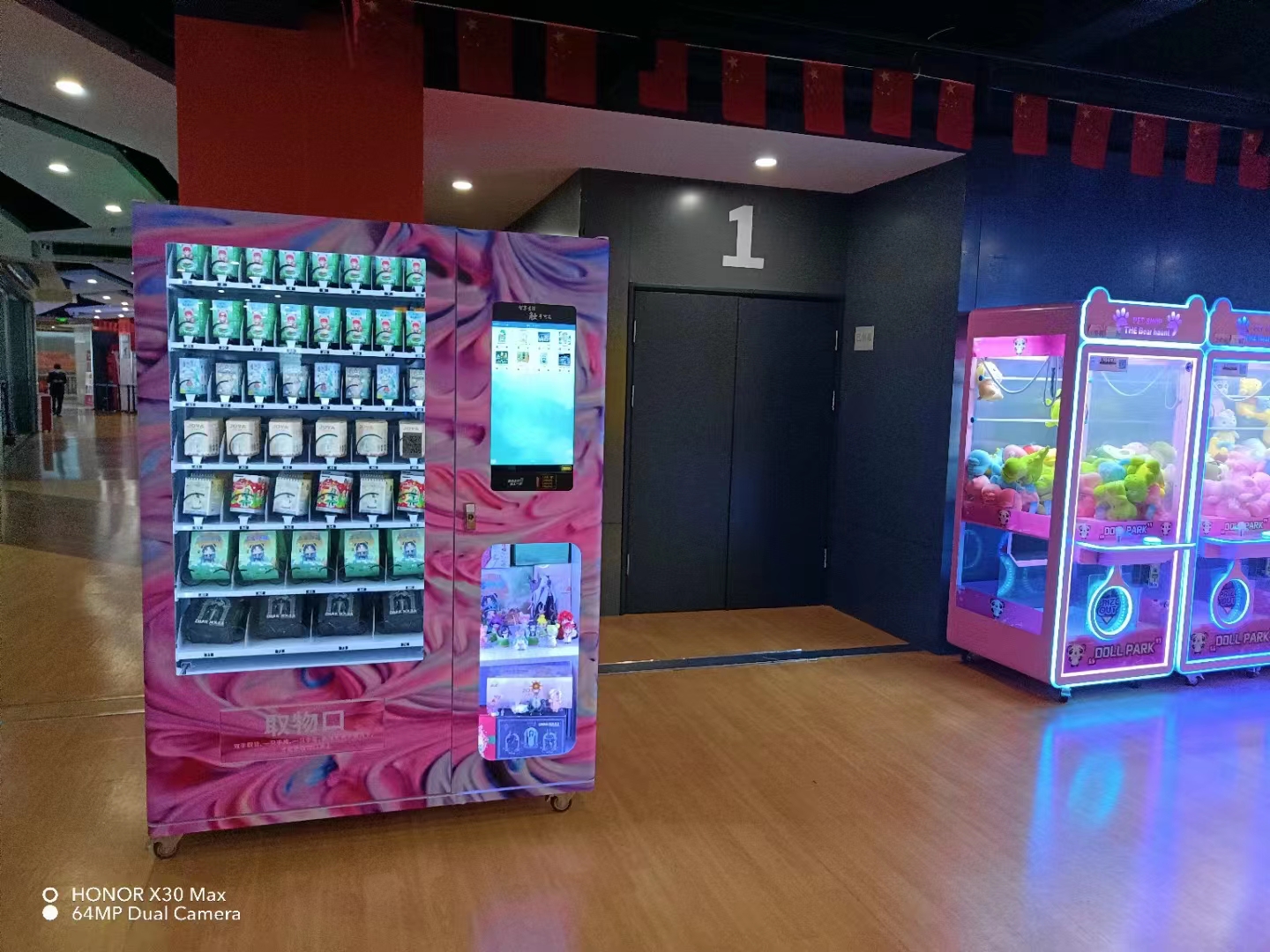 1.Determine the functional modules of the vending machine
Before customizing a vending machine, you need to determine the function of the machine in the first place, for example, whether it needs cooling or heating or not at all. Generally speaking, all of our machines are equipped with cooling system, but we could remove the cooling system or add heating system according to our customer's demand. For example, if you want to sell products such as beverages, snacks, fresh fruits, fresh vegetables or grapes and wine, you need to have a refrigeration function. If you want to sell daily necessities, such as tissue handkerchiefs, protective masks, sanitary napkins for girls, adult products, etc., you don't have to use refrigeration function. If you want to sell hot cooked food, such as lunch box, meatballs, etc., you might need to add heating function or you need to put a microwave oven inside the vending machine. In addition, it is always recommended to choose a smart vending machine that comes with remote management system and supports cashless payment, you can check the operation data of the vending machine at any time on your mobile phone, and arrange regular replenishment according to the data, which saves time and effort and greatly reduce operating costs.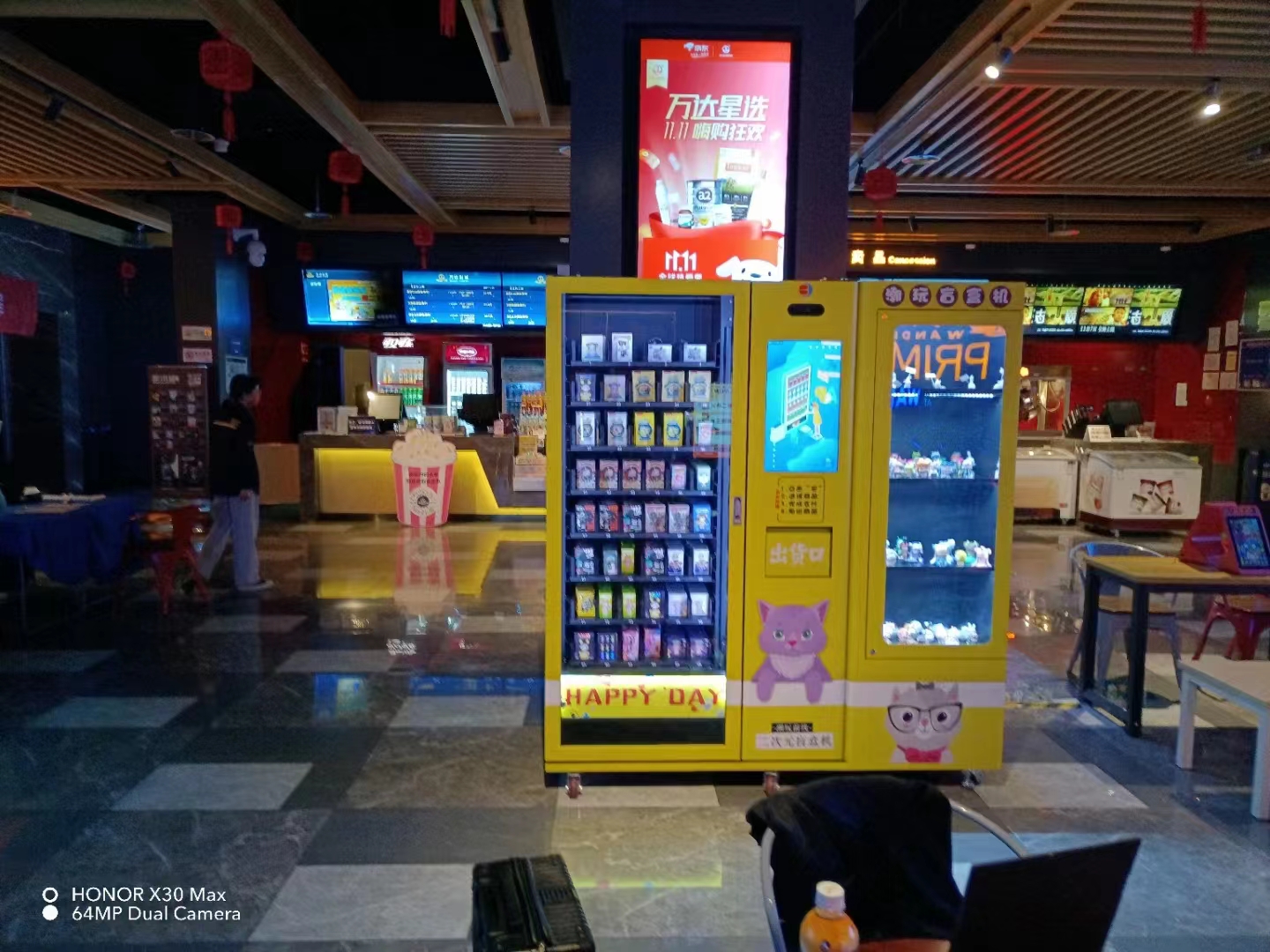 2.Determine the size of the vending machine
The size of the vending machine is also one of the important customization requirements because you need to consider the location where you put it to. For example, if you put it in busy business districts or crowded places like office buildings, schools, factories, etc., the model must be designed to be larger or to have one or two auxiliary cabinets connected with the main one, so there is no need to replenish goods all the time; But places like hotels, dormitories, apartments, etc. are usually not open to public spaces, so small and medium-sized vending machines are better choices.




3.Determine the size of the touch screen on the vending machine
To be sure, the price of a smart vending machine with a display touch screen is different from that without one. First, let's talk about the three advantages of the machine with a display touch screen. The first one is that it brings additional income by playing advertisements for others and it also helps to promote your brand or product; The second one is that you can buy multiple items at a time on the touch screen while you can't do it on the machine without a touch screen. The third one is that function of face recognition on the touch screen makes shopping more convenient and delivering faster! But not every model needs a display screen, some small and medium-sized vending machines for hotels do not need it, because the products sold in the machine only are limited to just several types and it doesn't require too many complicated designs. Though the price of the vending machine with a display screen will be a little more expensive, but the overall look is more beautiful and elegant and full of sense of technology. The conventional screen sizes on the market are: 15.6 inches, 18.5 inches, 19 inches front screen, 21.5 inches, 32 inches, 55 inches, and larger ones can be customized according to your needs.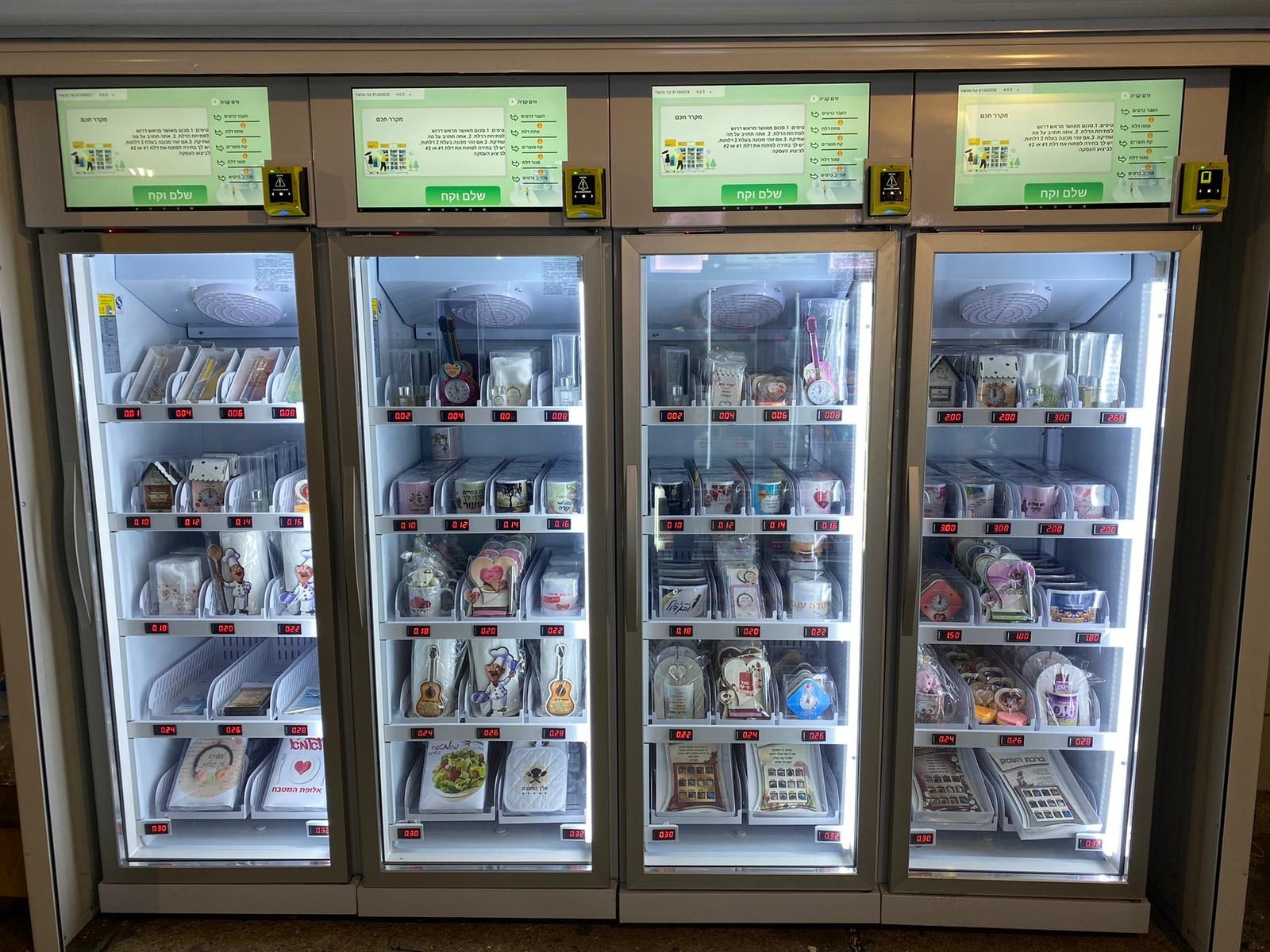 4.Determine the type and the number of the slots
The slots of the vending machines are divided into various types. Each type is also a factor that affects the price of the customized model. The general slot types are: spiral slot, direct push slot, conveyor belt slot, hanging slot, multi-door lockers. Spiral slot is the most common one for vending machines. Though the cost is relatively low, it's not easy to change the goods to other types because the spirals are customized. Sometime goods are always stuck and operators may also find it difficult to replenish goods. Direct push and conveyor belt slot are perfect to expand the storage room of each slot and fit for selling almost all products. Machines with direct push or conveyor belt slots are often equipped with elevator, so the delivery process is much safer, especially for fragile products like eggs or wine. In comparision, conveyor belt is more stable than direct push when the goods is being delivered and it's a bit more expensive than direct push. Lockers could also sell almost everything as the sizes of the lockers can be customized. There are also special customized models, such as smart fridge,fruit and vegetable vending machines, and XY axis automatic lifts vending machine. Such machines are generally relatively large in size and complex in structure. But it looks really tall and has a very smart sense of technology, because the goods can never drop from the top to the pick-up box. Generally speaking, 36 slots can accommodate 180 pieces of goods and 60 slots can hold about 300 pieces of goods. The more goods the machine can hold, the more expensive the customized price of the model will be. Our machines normally offers 54 slots and 60 slots.

Do you have any other "crazy" ideas about vending machines? Let me know and we will help you make it happen. Our state-of-the-art, modern vending machines are completely customizable to offer non-food products too – think PPE including safety wear, earplugs and first aid or a hygiene station offering hand sanitisers, face masks and wipes or even travel size toiletries and beauty products.

For more infos, please browse our website
www.smart-vendingmachine.com