Why gyms should have a smart fridge vending machine?
2022-11-16
It's not surprising that almost every gym across the US or countries in Europe has at least one or two vending machines in place acting as the "gas station" for their members before or after the work-outs. The most common items stocked in vending machines in gyms are chocolates, sweets, crisps, bottle water or energy boosting beverage or fizzy drinks, which help gym-goers quickly refresh and recover. The products sold in gym vending machines are getting so much diversified nowadays, ready-made food, hamburgers, sandwiches or salads are also very popular to gym-goers.
Leasing or buying gym vending machines
If you run a gym, there are normally two ways for you to acquire a gym vending machine, either by leasing one from a vending machine operator or purchasing one from the reseller or the manufacturer. It all depends on your goals.
Leasing

 gym

 vending machines
An area of your gym needs to be rent out when you choose to lease a gym vending machine. A company will come in, set up the machine, and replenish the machine from time to time. There are plenty of companies out there looking for ideal locations to put up their machines.
It's a good way to earn some passive income but those profits are slim.
Why?
 Because it's not your machine, and you'll only get a percentage of the actual profits.
Buying

gym

 vending machines
In my opinion, buying a new vending machine is a much better option.
Here is the reason:
You may need to spend
around $4,000 in total
to import a brand new gym vending machine from China, but the profits will pay for themselves. Trust me, gym vending machines in the 
right
 location will make you plenty of money. And
that 
right 
location is your gym.
What type of vending machine works the best for gym

?
There are a wide variety of vending machines to choose when you decide to go for a new one. The most common vending machines you may have seen in gyms are those with the spring cargo lanes selling energy drinks and healthy snacks. But like I said, gym-goers are not just satisfied with these common items, they need something more and something different. For example, taking a healthy ready-made food or a cup of salad doesn'
t sound interesting? But the spring cargo lanes vending machines are not a good solution to sell food due to the limited space and high price. At the same time, a new type of vending machine called
"
Smart fridge
" stands out from the crowd to act as a better option for gym owners.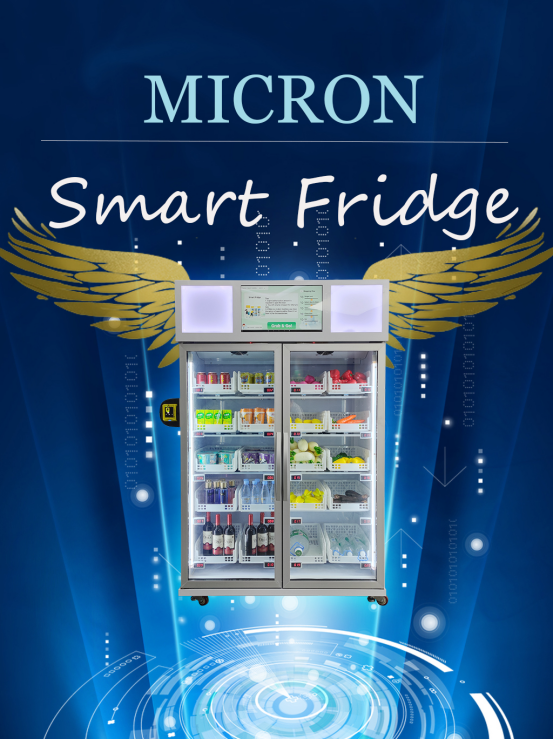 click here to know more about this machine
How does the smart fridge works?
The smart fridge is equipped with a Nayax or Pax card reader as the only payment system. When shoppers go to shop on a smart fridge, they need to swipe their debit or credit card on the card reader. As long as the card is swiped, USD50-100 in it will be frozen as the pre-authorization to unlock the fridge. Shoppers can take whatever they want from the shelf once the door opens, and those pre-priced items would be detected by the system when they're picked up and would be charged automatically when shoppers close the door. The smart fridge works perfectly based on the weight sensing technology with a weight sensor installed on the bottom of every shelf. The accuracy of the weight detection is 99.5%, with a slice difference with +-10g.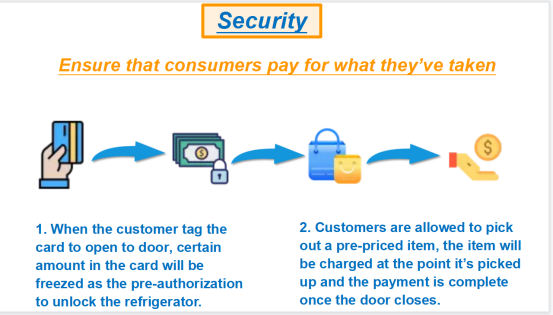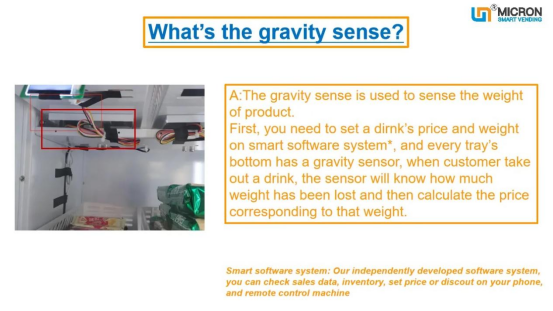 click here to know more about this machine
What are the core benefits of a smart fridge for gyms?
1.Saving space. Unlike the spring cargo lanes vending machine, a single door smart fridge only covers an area of 0.5 square meters, which is half that of a spring cargo lane vending machine.
2.Selling more products. Smart fridge doesn't have cargo lanes but shelves, which allows it to load more products thanks to the unlimited space. All kinds of items in regular or irregular shape can fit in.
3.Costing less. You can get a smart fridge at the price range of USD1800-2200 while you need to spend USD2200 upwards for a spring cargo lane vending machine.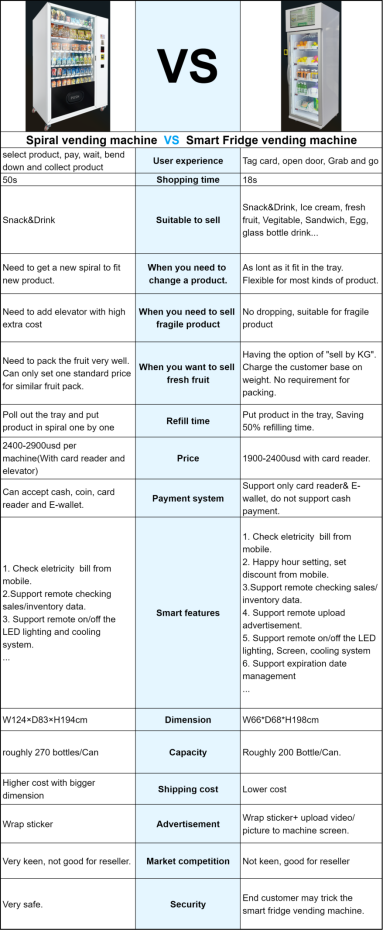 click here to know more about this machine
Final thoughts
Gyms are going to need to find a way to stand out from the crowd as competition for members is going to be higher than ever. 
Showing that you care about your gym's members is a good place to start. 
If you could provide a more convenient and more product diversified vending machine in your premise for your members, it can hugely enhance your gym
'
s reputation.
So what are you waiting for?
If you're interested in putting up your vending machine business, contact us to get a professional proposal!
Export manager: Ben
WhatsApp: +86 18802083463
Email: ben@micronvending.com