Why smart fridge vending machine is better than traditional vending machine?
2022-06-27
The smart fridge is relatively low in price, so it's practical to put it in a large scale into business with smaller cost pressure for operators.

The cabinet does not have much requirements for product packaging. Many products that cannot be sold by traditional vending machines can be sold in a smart fridge

(such as fruit, glass bottle drinks, large pre-packaged products or odd-shaped products).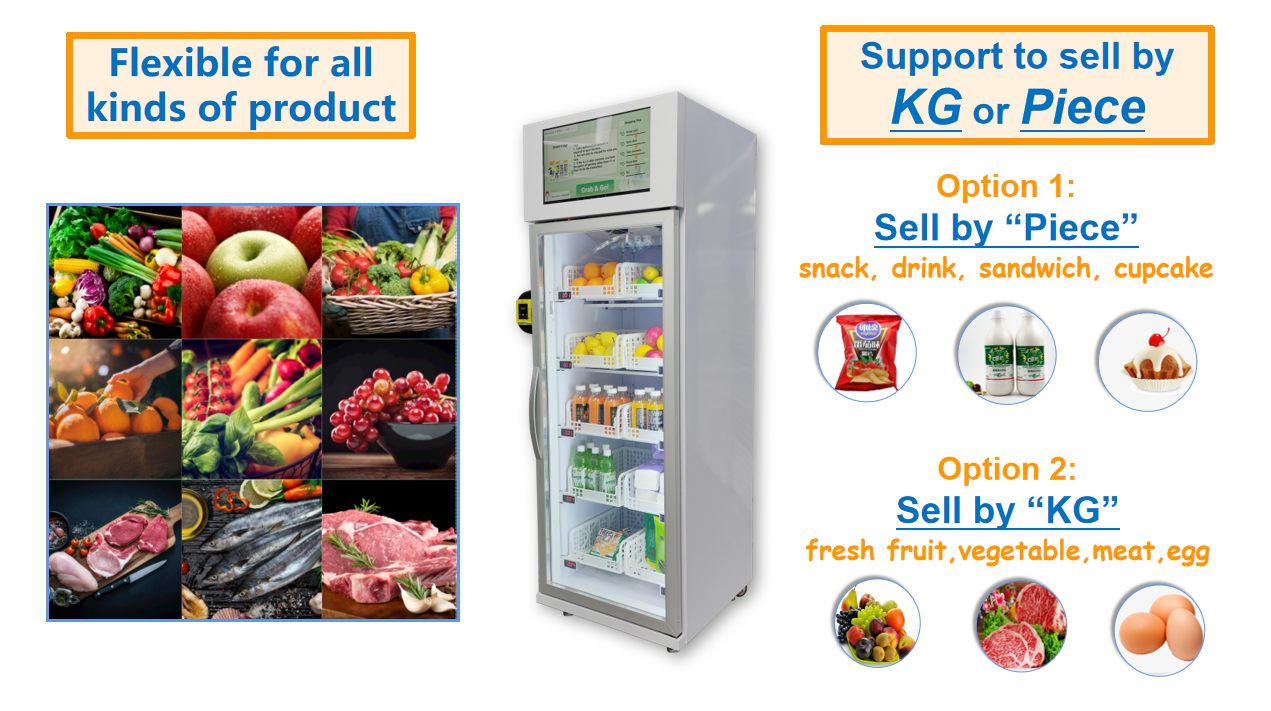 The shopping process is simple and convenient, which leads to a good shopping experience. There will be no cases of stuck goods by using a smart fridge. If a particular product has a problem, it can be replaced in time by the operator. One of the more criticized problems of traditional vending machines is the low efficiency of replenishment and the after-sales problem when goods is stuck. Since the smart fridge uses a laminate structure, the shopping method is as easy as to scan the code or swipe the card and open the door to take the goods freely.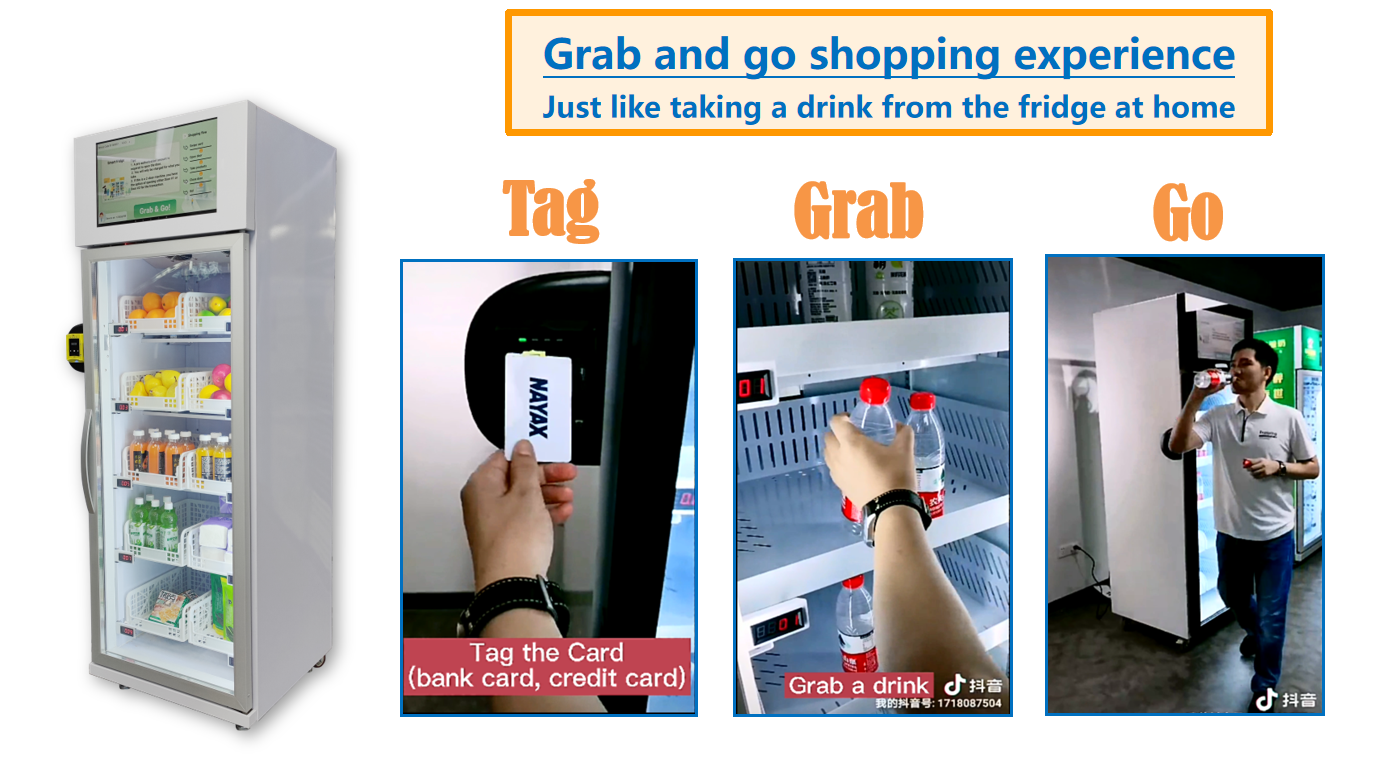 The beverages and snacks inside the fridge can be stacked, placed upside down or placed anywhere, which assures the maximization of space and avoids stuck goods.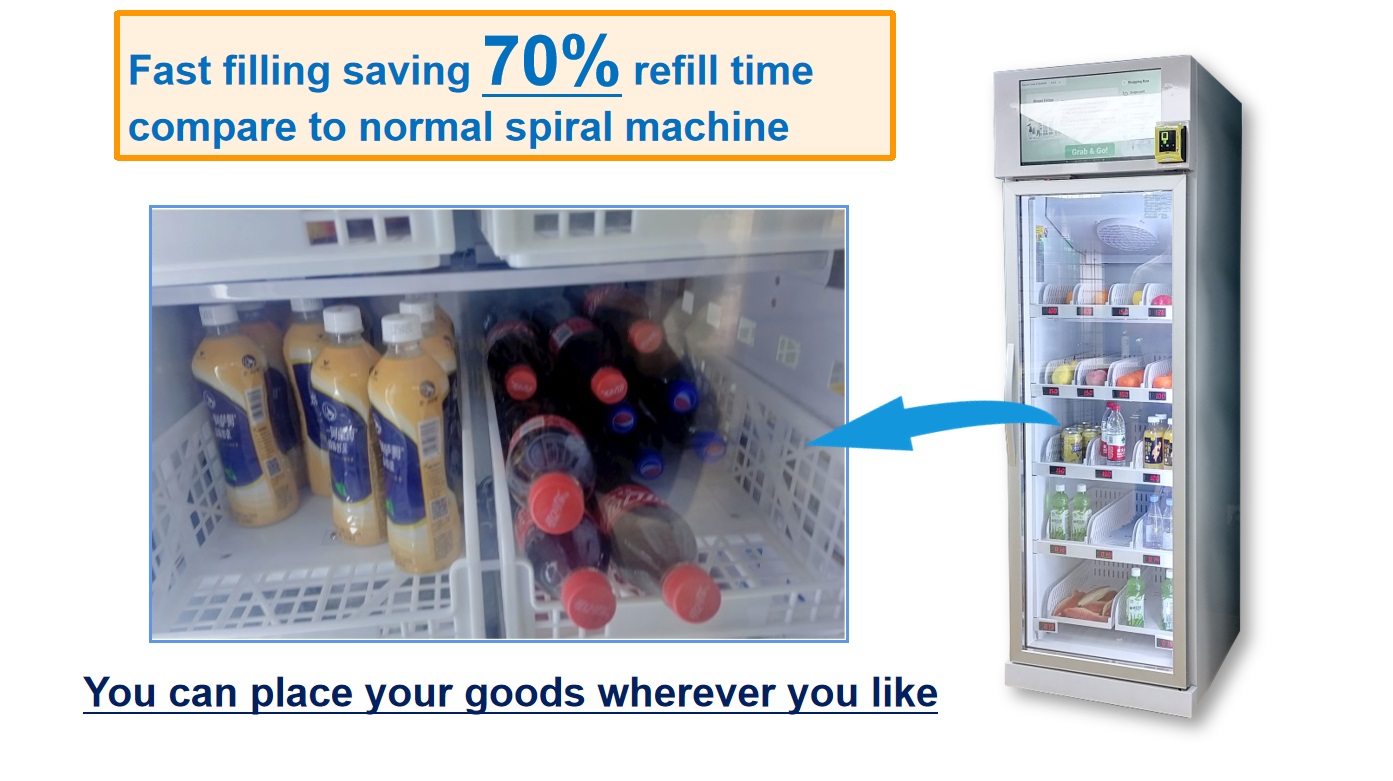 When it comes to replenishment, it only requires the operator to open the door and place the goods to complete the process. Consumers need to select the product code, swipe the card or through other payment platforms to pay and get the product in a traditional spring slot vending machine. Now the smart fridge t not only simplifies the process but also reduces the average shopping time, greatly shortening the user's waiting time as well. Swipe the card to open the door and you can freely choose the products you want. When you close the door, the system will automatically settle the deduction.

Therefore, smart fridge is a really easy-to-use vending machine in the unmanned retail market.

Contact Us
Email:nate@micronvending.com
Whatsapp:+8613826225189
Skype:nate.ye2
Wechat:13826225189