Peru: Customized Snacks and Drinks Vending Machine to Peru
2023-07-17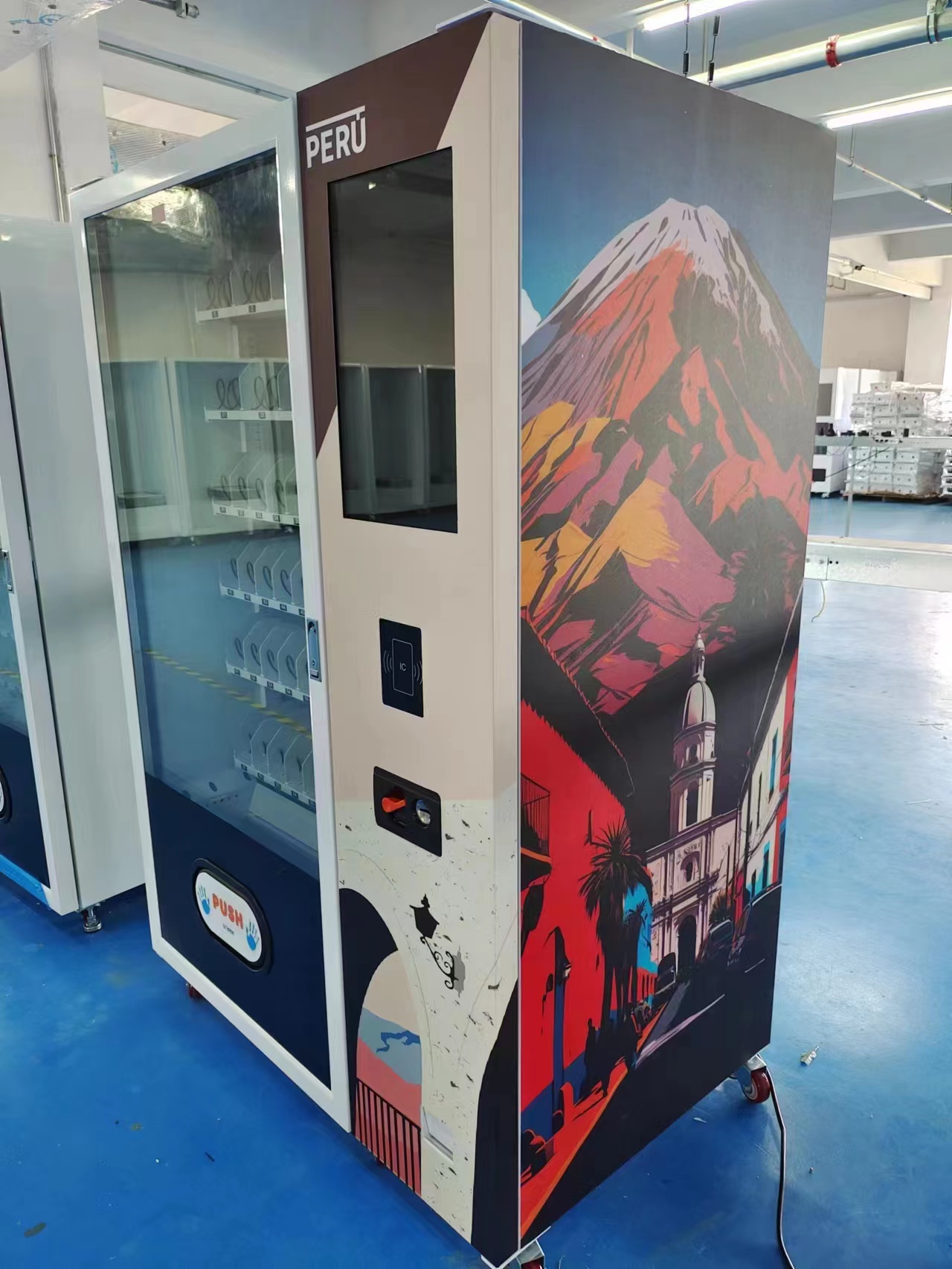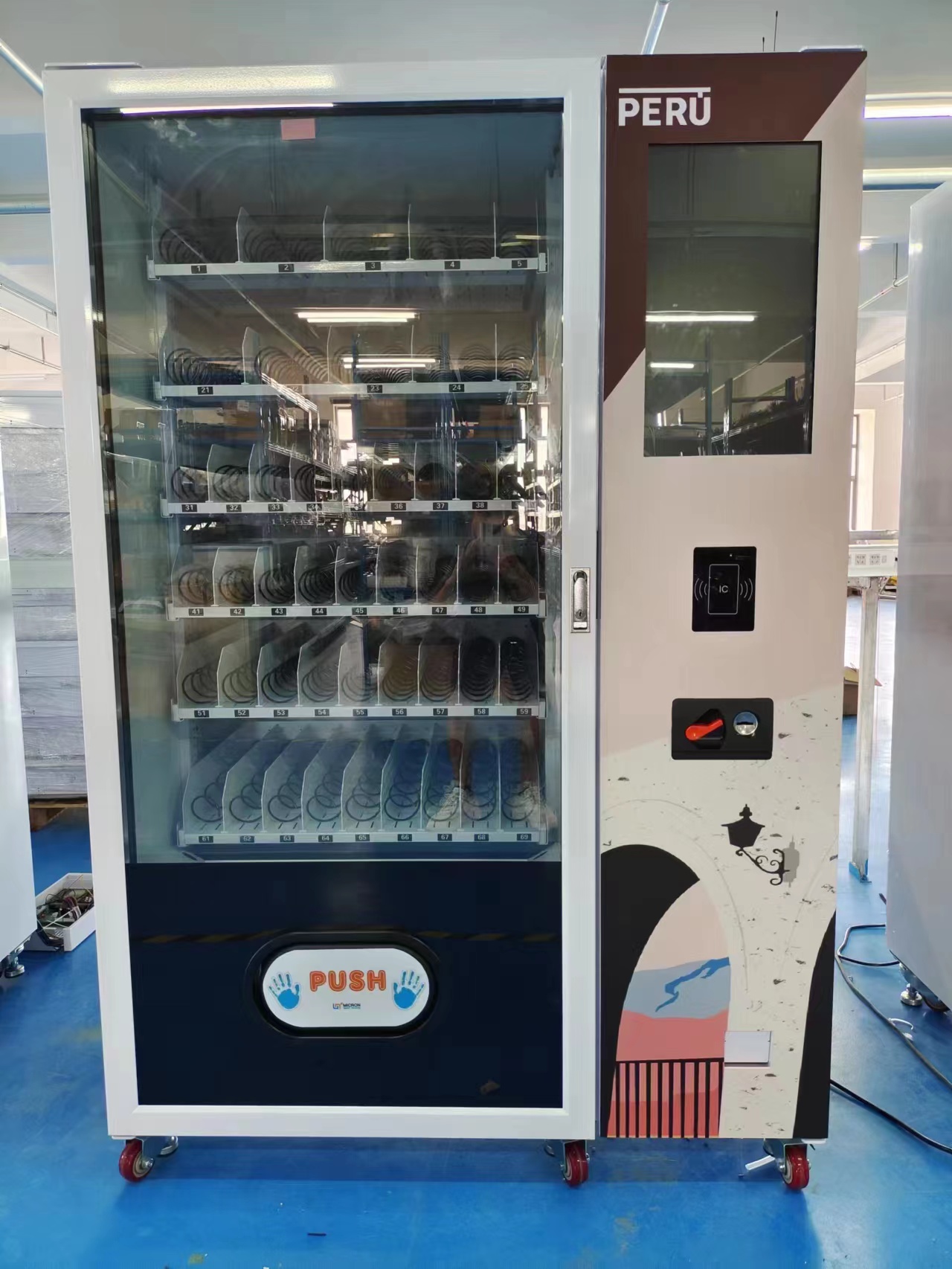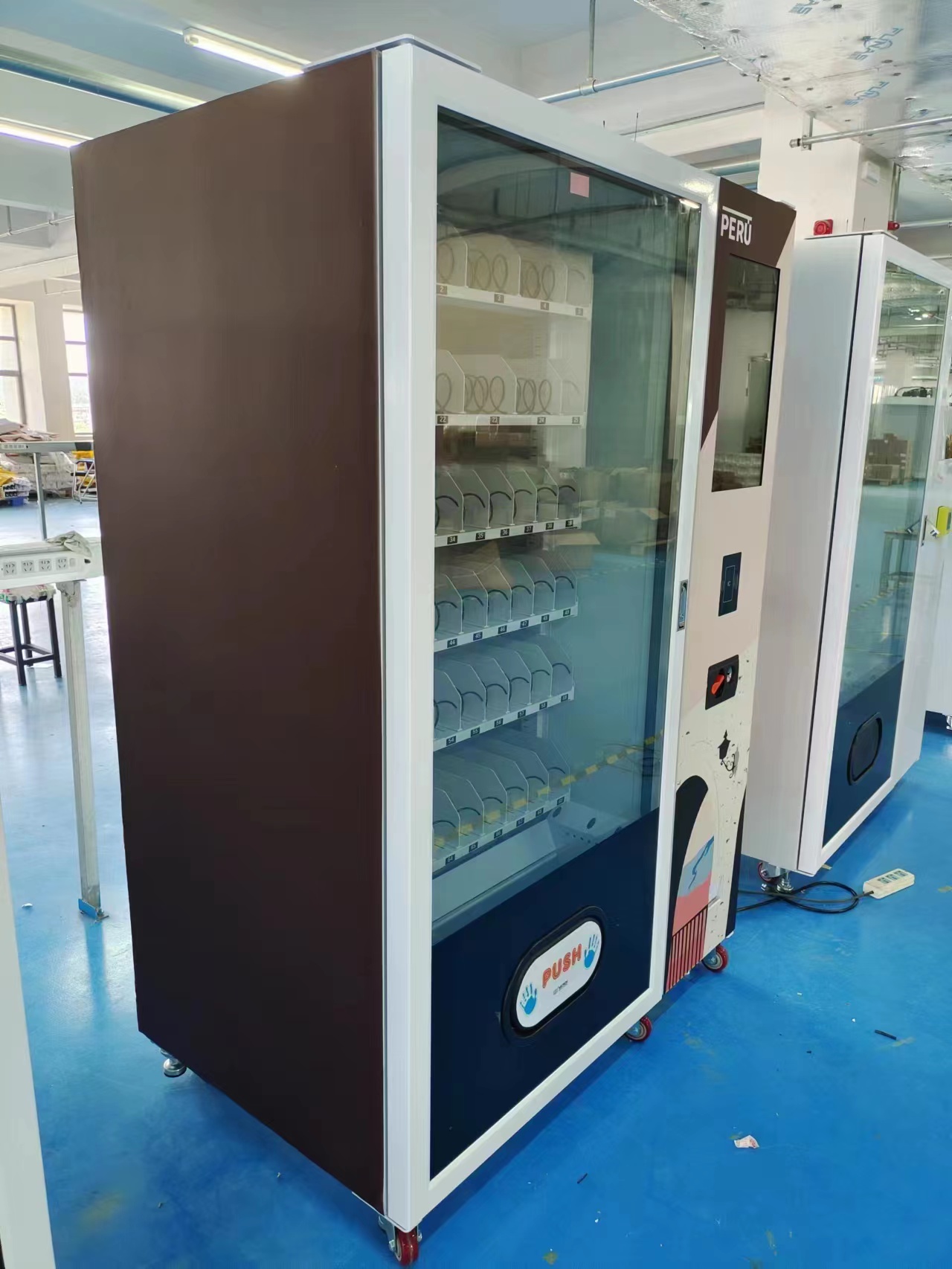 We are thrilled to announce the availability of our Weimi snacks and drinks vending machine with a unique customized sticker, ready to be shipped to Peru. This vending machine is designed to stand out and capture attention.
Equipped with a 22-inch user interface, an IC card reader, and a coin changer, our vending machine offers a range of convenient features. The IC card reader is specifically designed for organizations and their members. It ensures that only authorized individuals can purchase products or benefit from exclusive membership discounts. This function can be tailored to meet your specific requirements.
Furthermore, the spiral slots within the machine are fully customizable based on the size of the products you wish to offer. For example, this machine has 5 to 9 slots on each floor, providing a total of 46 spiral slots. Additionally, the slave box on the right side of the machine allows for extra storage space, maximizing its capacity and eliminating any wasted areas.
Our vending machines also come equipped with a smart vending system, offering operators a range of advanced capabilities. Using their mobile or PC, operators can access real-time sales and inventory information, remotely control cooling systems, light strips, and screens. They can even upload pictures of product details or video advertisements, ensuring dynamic and engaging marketing opportunities.
In addition to the outstanding features mentioned above, we offer custom options to tailor the vending machine precisely to your needs. We understand that every business has unique requirements, and we are committed to providing solutions that meet those demands.
If you are interested in acquiring this exceptional vending machine, please do not hesitate to contact us for more information. We are excited to discuss how our Weimi snacks and drinks vending machine can revolutionize your business.
China's NO.1 Smart Fridge Vending Machine Exporter
China's Top 3 Vending Machine Exporter
8 Years. Production experience
50 Countries. Exported to 50+ countries
30,000 Machines. In the field
16,000 ㎡. Production base
800 Machines. Monthly production capacity
For more information about us, please click this link.
---
Contact Us
Email: nate@micronvending.com
Whatsapp: +8613826225189
Skype: nate.ye2
WeChat: 13826225189