France: Locker Vending Machine for Bread & Cake
2023-09-07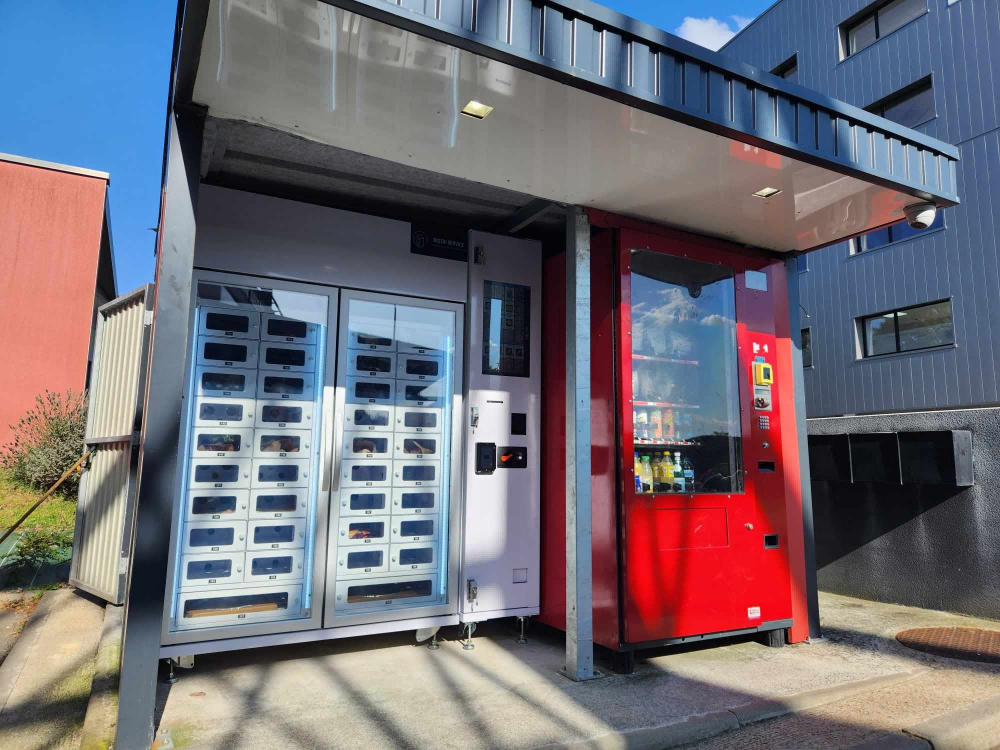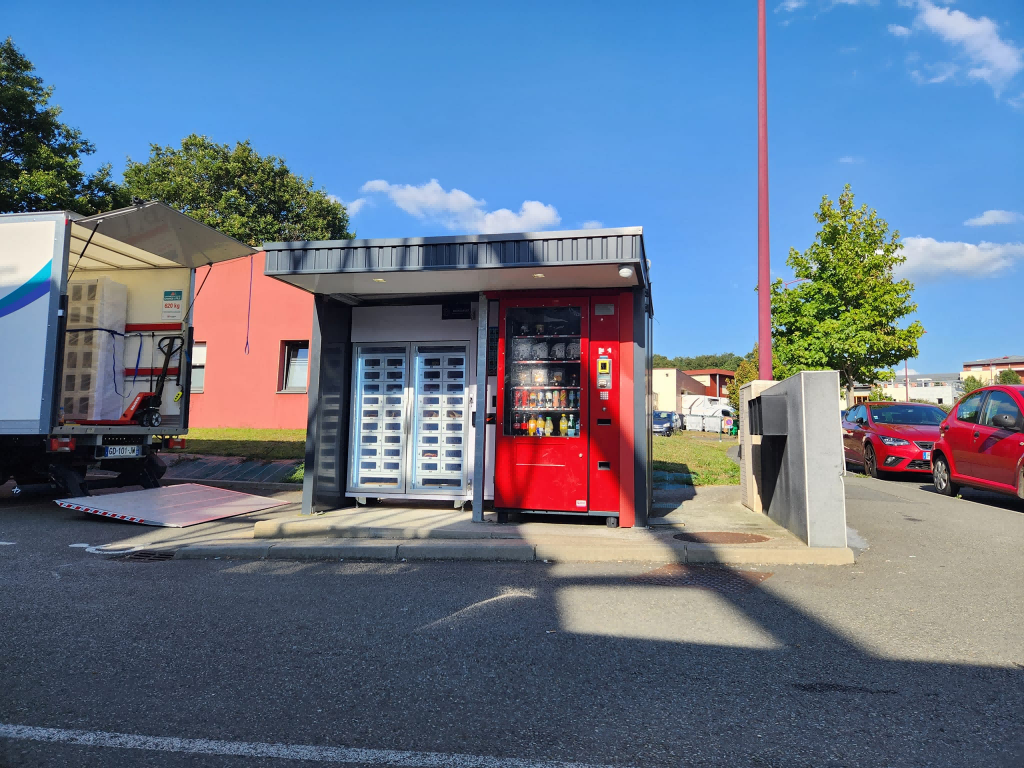 Our esteemed client, a dynamic street vendor in France, embarked on a mission to offer freshly baked bread, cakes, and desserts to customers on the go. To make this vision a reality, they partnered with Weimi and deployed a cutting-edge smart locker vending machine, featuring a 22-inch user interface. This innovative solution aimed to revolutionize street vending and provide customers with convenient access to delightful baked goods.
Street vending is a competitive and demanding industry in France. Our client faced several challenges and sought to overcome them:
Product Customization: To sell bread, cakes, and desserts effectively, they needed a vending solution that could accommodate various product sizes and types.
Cost-Efficiency: Managing multiple vending machines individually can be costly and inefficient. Our client sought a solution that would allow them to control multiple machines from a single controller, reducing operational expenses.
Enhanced Customer Experience: They aimed to provide customers with a seamless and informative shopping experience while reducing waiting times.
Weimi's smart locker vending machine provided the ideal solution to meet these challenges. Here's how it transformed our client's street vending operations:
1. Customized Locker Sizes: The vending machine's locker sizes could be tailored to fit the dimensions of various bread, cakes, and dessert products. This flexibility ensured that the machine could accommodate a diverse range of baked goods. 
2. Controller Efficiency: One controller could efficiently manage up to eight machines simultaneously, offering significant capacity for the vending business while reducing operational costs. This streamlined management saved both time and resources. 
3. Temperature Flexibility: The temperature system of the vending machine could be adjusted to accommodate refrigerated or ambient storage, ensuring the freshness and quality of the products. 
4. Intelligent Shopping Cart: The machine featured an intelligent shopping cart function, allowing customers to access detailed product information, such as ingredients, origin, and nutrition facts. This empowered customers to make informed choices, and they could purchase up to five cakes in a single transaction, reducing shopping time and waiting time. 
5. Vending Combinations: When placed alongside a snacks and drinks vending machine, this bread and cake vending machine offered customers a perfect combination of choices, making it a one-stop destination for diverse vending needs. 
6. Streamlined Management with Weimi's Smart Operating System: Weimi's advanced operating system revolutionized the way vending machines were managed. It provided operators with the convenience of remote control, enabling them to effortlessly establish pricing strategies, apply discounts, upload rich product imagery, fine-tune business hours, manage opening and closing times, refresh advertisements, access comprehensive sales reports, monitor real-time inventory data, and efficiently oversee electricity consumption—all accessible via their mobile phones or PCs. This intuitive system empowered operators to optimize vending operations with ease. 
By introducing Weimi's smart locker vending machine, our client achieved remarkable results:
Product Flexibility: The ability to customize locker sizes enabled them to offer a wide variety of baked goods, attracting a diverse customer base.
Operational Efficiency: Centralized control of multiple machines reduced operational costs and improved overall efficiency.
Enhanced Customer Experience: The intelligent shopping cart feature empowered customers with product information and expedited transactions, leading to higher customer satisfaction.
Increased Revenue: The combination of bread, cake, and dessert vending, alongside snacks and drinks, attracted more customers and drove higher sales.
Our partnership with the street vendor in France showcases how innovative technology can transform traditional street vending into a modern and efficient operation. Weimi's smart locker vending machine not only provided customers with access to freshly baked goods but also streamlined operations and enhanced the customer experience. At WEIMI Smart Vending, we are committed to delivering cutting-edge solutions that empower businesses to thrive in competitive markets. If you're interested in elevating your street vending operations, enhancing customer satisfaction, and increasing efficiency, please contact our dedicated team. We look forward to helping you achieve success in your vending business.