Thailand: Smart Medicine Vending Machine for Hosptial
2023-08-29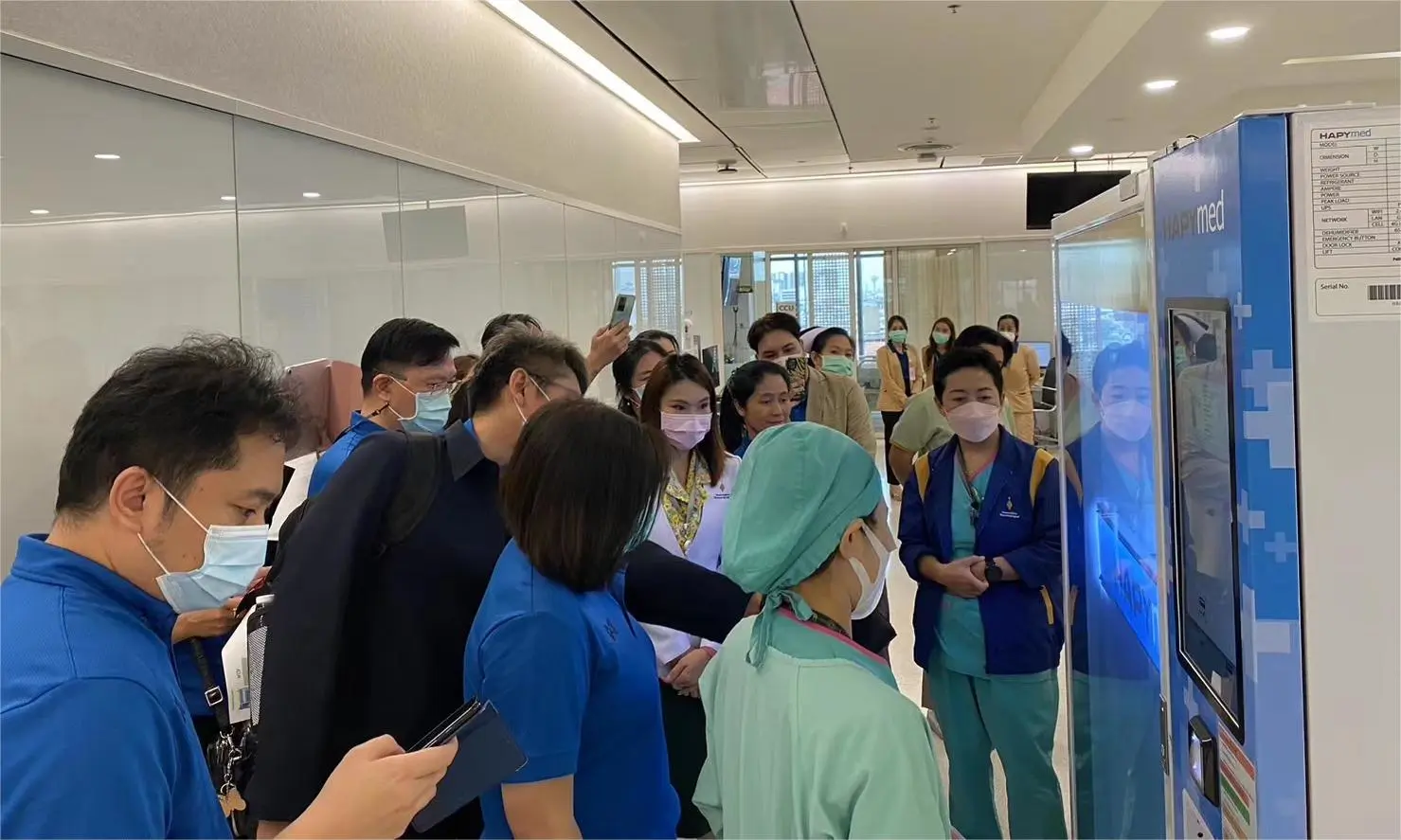 At WEIMI Smart Vending, our dedication to enhancing healthcare services through cutting-edge technology is evident in our recent collaboration with a prestigious hospital in Thailand. This success story highlights their commitment to elevating patient care and operational efficiency through our innovative vending solutions. Our medicine vending machine is seamlessly integrated into the hospital's environment, providing rapid and accurate access to vital medications.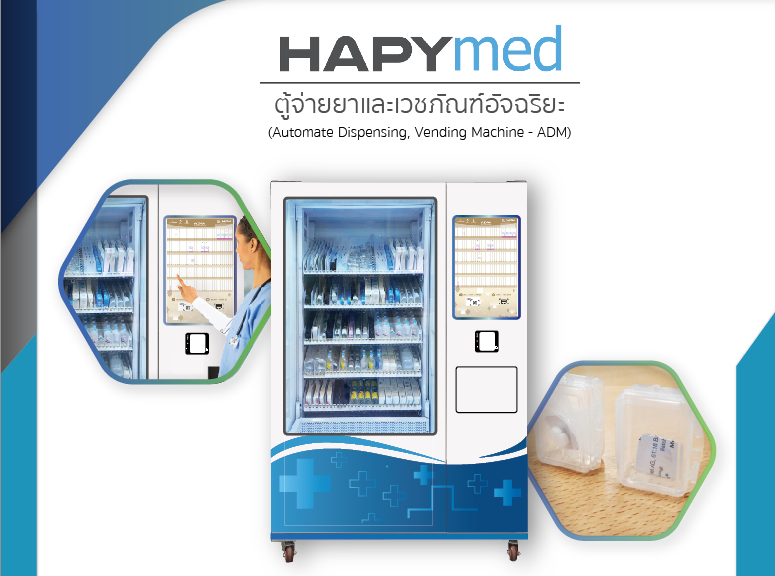 Challenge: Redefining Medication Dispensing for Improved Patient Experience 
The hospital faced a pivotal challenge in ensuring timely and accurate distribution of medications to patients. With a significant patient influx and a diverse array of prescribed medicines, finding a solution that could streamline this process while maintaining precision was imperative.
Solution: Our Advanced Medicine Vending Machine 
Our cutting-edge medicine vending machine emerged as the perfect solution to address the hospital's needs. Tailored specifically for healthcare settings, this machine boasts a 21.5-inch user interface and specially designed goods trays for medicines. With a remarkable capacity of up to 24 cargo lanes per floor, the machine offers ample storage for a wide range of medications.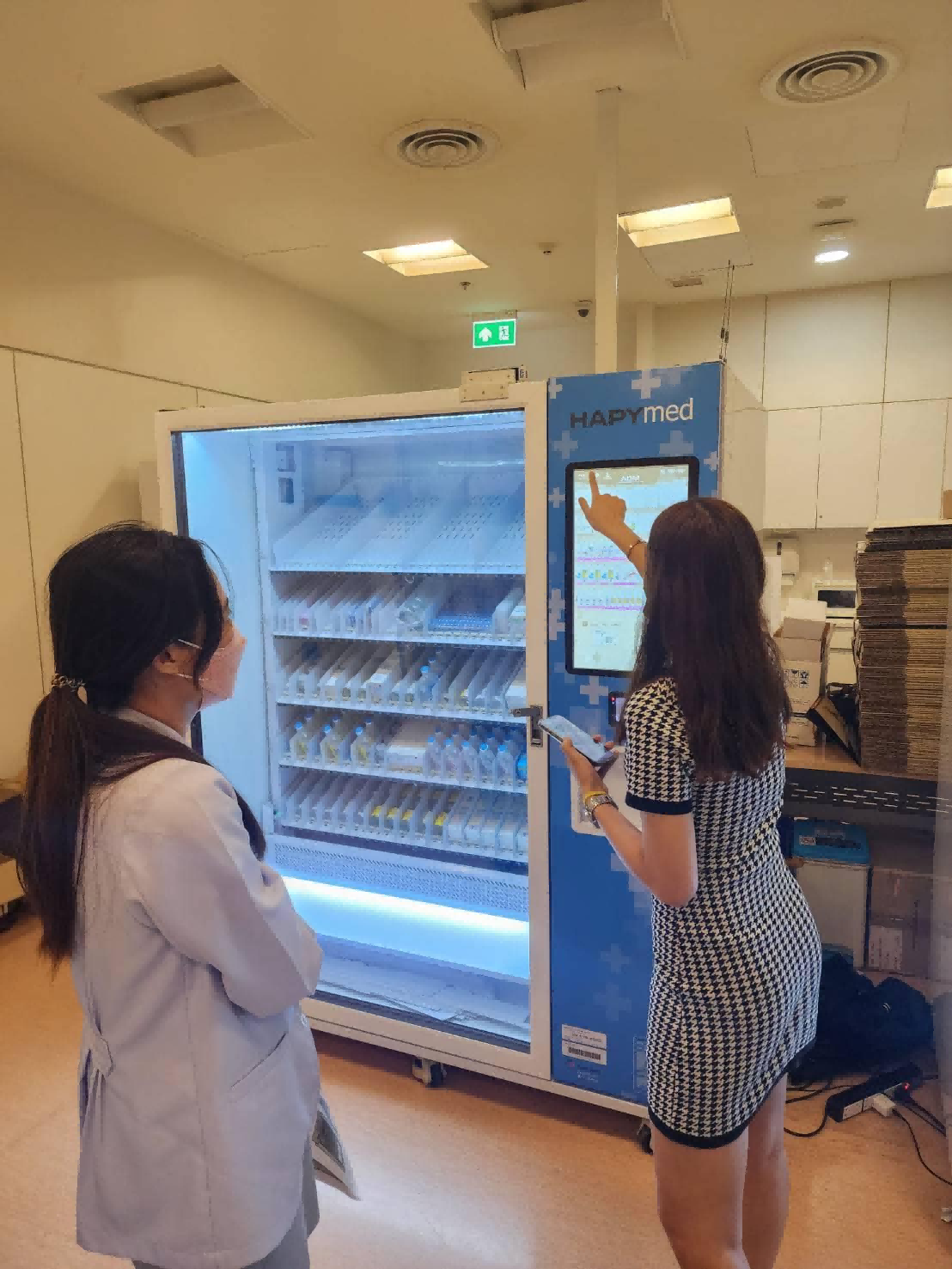 Key highlights of our medicine vending solution include:
Adaptable Cargo Configuration: The cargo lanes' adjustability ensures secure storage for medicines of varying sizes, accommodating the hospital's diverse medication requirements.
Elevated Medication Handling: The machine's elevator mechanism guarantees the safe delivery of fragile medication packages, eliminating any potential damage.
Temperature Control Expertise: A precise 3-20 ℃ cooling system preserves medication efficacy, assuring patients of receiving medicines in optimal condition.
Patient-Centric Design Elements: Designed with patient comfort in mind, features such as the double glazing front with automatic defogging and a middle pick-up box enhance the overall medication retrieval experience.
Empowering Informed Choices: The intelligent shopping cart feature allows patients to access detailed information about medications, promoting informed decision-making.
Efficient Operations: A smart operating system equips hospital staff to effortlessly monitor real-time inventory, sales data, and comprehensive sales reports, enhancing overall management efficiency.
Results: Uplifting Patient Care and Operational Excellence ​
The integration of our medicine vending machine has yielded tangible results:
Streamlined Patient Experience: Patients now experience swift access to their prescribed medications, reducing waiting times and enhancing their hospital journey.
Operational Optimization: The machine's automated dispensing minimizes the burden on hospital staff, enabling them to focus on critical tasks.
Inventory Precision: The intelligent operating system ensures accurate inventory tracking, mitigating the risk of medication shortages.
Global Acclaim: Our medicine vending solution's successful implementation across various countries, including China, South Korea, and Thailand, underscores its universal efficacy.
This collaboration exemplifies our unwavering commitment to transforming healthcare through innovation. By introducing convenience and modernity into the hospital ecosystem, our medicine vending machine has not only elevated patient care but also streamlined hospital operations. We look forward to fostering more partnerships that usher healthcare into the realm of advanced solutions.
 ​​​​
For additional insights into our vending solutions and their potential to reshape healthcare institutions, please explore the medicine vending machine page or connect with us.
---
About Us
China's NO.1 Smart Fridge Vending Machine Exporter
China's Top 3 Vending Machine Exporter
8 Years.

 Production experience

60 Countries.

 Exported to 60+ countries

30,000 Machines.

 In the field

16,000 ㎡.

 Production base

800 Machines.

 Monthly production capacity
Contact Us
Email: nate@micronvending.com
Whatsapp: +8613826225189
Skype: nate.ye2
WeChat: 13826225189