USA: Smart Snacks and Drinks Vending Machine
2023-09-18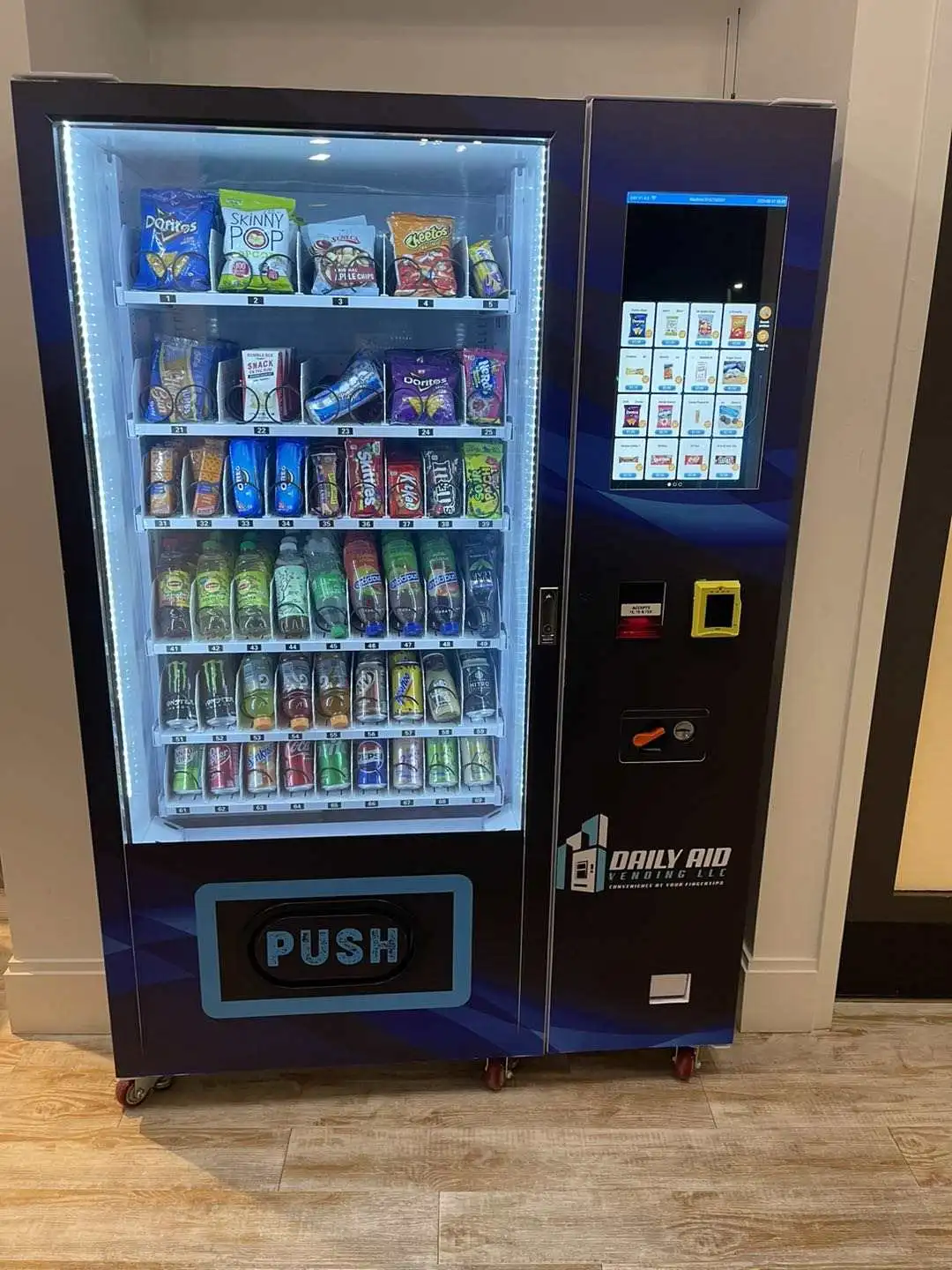 Our American customer, a snacks and drinks retailer, was seeking an innovative solution to enhance their retail operations and provide a more convenient and engaging shopping experience for their customers. They faced several challenges, including the need for a vending machine that could accommodate a wide range of snack and drink products, ensure the safe delivery of fragile items, support multiple payment options, and enable efficient vending machine management.
The WEIMI smart snacks and drinks vending machine with its innovative features was the perfect solution to address our customer's challenges. Here's how our vending machine transformed their business:
1. Product Versatility:
The vending machine is equipped with adjustable spiral slots, allowing it to accommodate various types and sizes of snacks and drinks. From large packs of chips to delicate glass-bottled drinks, this vending machine can dispense a wide array of products, satisfying diverse customer preferences.
2. Safe Delivery of Fragile Products:
The optional up-and-down elevator feature ensures the safe and gentle delivery of fragile products like glass-bottled drinks. This not only prevents product damage but also enhances customer satisfaction.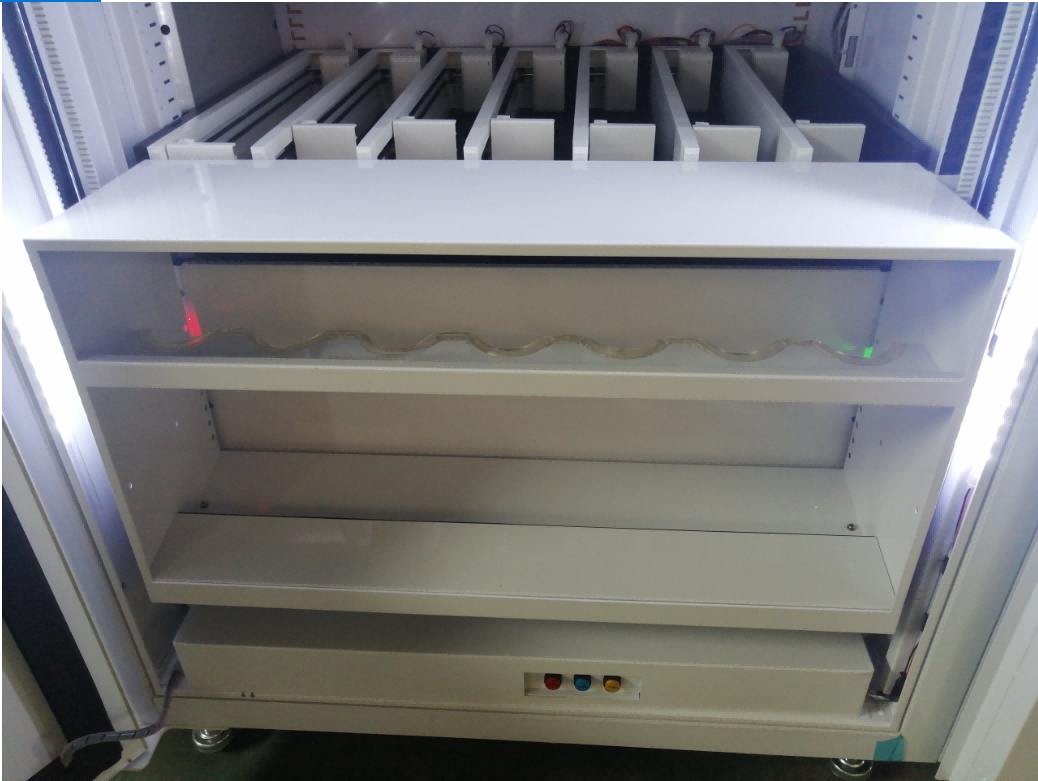 3. Interactive Customer Experience:
The 21.5-inch touchscreen display provides an interactive and user-friendly interface for customers. Shoppers can easily select their desired products, view detailed product information, and even purchase up to five items in a single transaction, making their shopping experience both convenient and enjoyable.
4. Advertising and Promotion:
Operators can leverage the touchscreen interface to upload images and videos for advertising their brands and products. This feature helps increase brand visibility and drives product sales.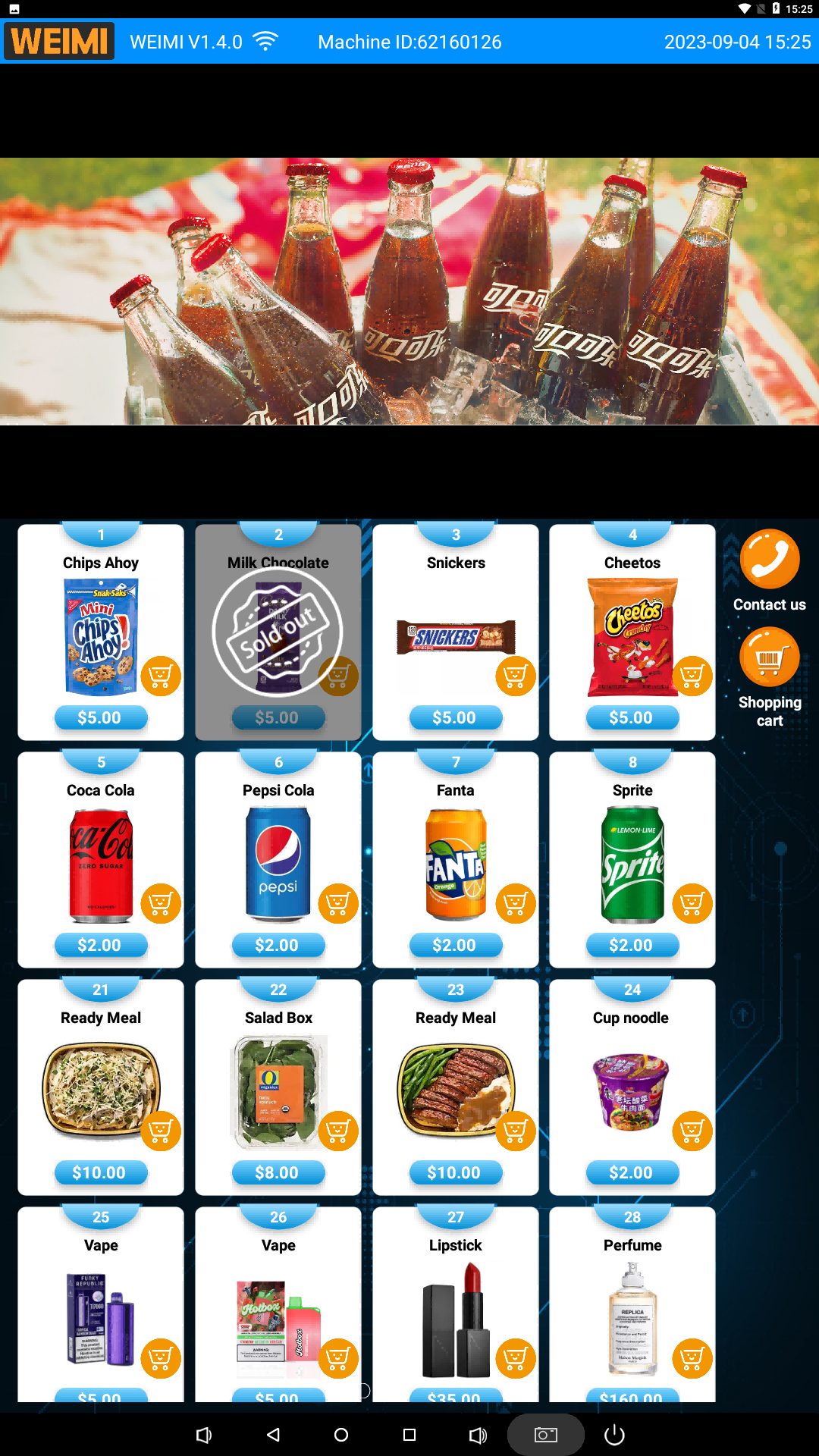 5. Efficient Vending Machine Management:
Our smart vending system empowers the operator to manage vending machines effortlessly. Operators can remotely access sales reports, monitor real-time inventory levels, and keep track of electricity consumption. Additionally, they can remotely adjust product prices, apply discounts, and update advertisement and product details, ensuring that the vending machine's offerings stay current and appealing.
6. Flexible Payment Options:
To cater to the diverse needs of their customers, this snacks and drinks vending machine was fixed with three convenient payment options: coins, cash, and bank cards. This flexibility ensures that customers can make purchases without the hassle of carrying exact changes.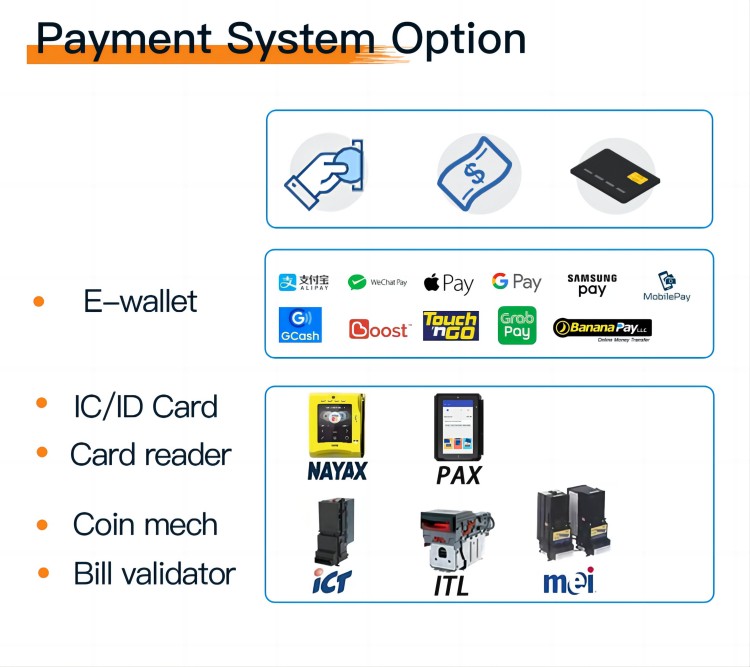 By incorporating the WEIMI smart snacks and drinks vending machine into their retail operation, our customer achieved remarkable results:
Increased Sales: The attractive user interface and product versatility attracted more customers, resulting in increased sales and revenue.
Enhanced Customer Satisfaction: Shoppers appreciated the convenience of purchasing multiple items in one transaction and the availability of various payment options, leading to improved customer satisfaction.
Efficient Operations: The remote management capabilities of the vending system simplified the operator's daily tasks, enabling them to monitor and control their vending machines with ease.
Brand Promotion: Operators effectively promoted their brands and products through the vending machine's advertising features, leading to greater brand visibility and recognition.
Customer Loyalty: The improved shopping experience encouraged repeat business and fostered customer loyalty.
The WEIMI smart snacks and drinks vending machine has proven to be a game-changer for our customer, helping them provide a modern and convenient retail experience. Its adaptability, interactive features, and efficient management capabilities have not only boosted sales but also elevated customer satisfaction. By embracing this innovative solution, our customer has successfully taken their small snacks and drinks retail business to the next level, ensuring a bright and prosperous future in the competitive retail market.
---
About Us
China's NO.1 Smart Fridge Vending Machine Exporter
China's Top 3 Vending Machine Exporter
8 Years.

 Production experience

60 Countries. 

Exported to 60+ countries

30,000 Machines.

 In the field

16,000 ㎡.

 Production base

800 Machines.

 Monthly production capacity
Contact Us
Email: nate@micronvending.com
Whatsapp: +8613826225189
Skype: nate.ye2
WeChat: 13826225189