France: 24H/24 Flower Locker Vending Machine
2023-07-31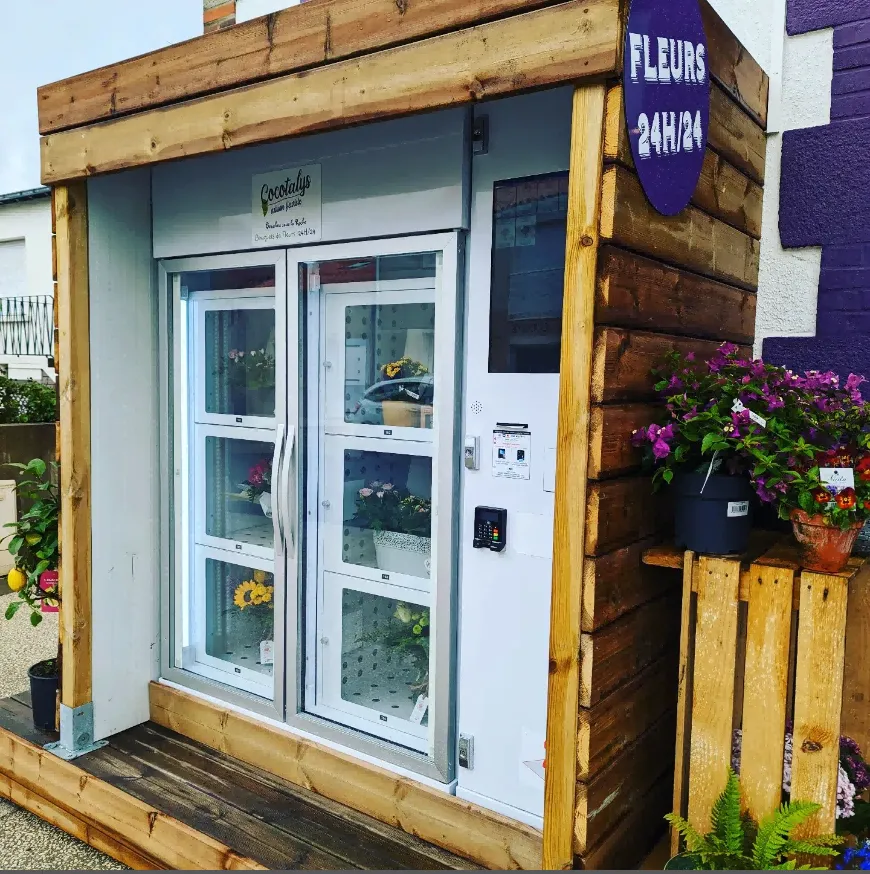 Le Jardin Fleuri (alias) is a well-established flower retailer in France, renowned for its dedication to providing fresh and high-quality flowers to its customers. They have multiple physical stores across the country, and they have been exploring innovative ways to expand their business and cater to customers' needs around the clock. Le Jardin Fleuri identified a growing demand for flowers even during non-business hours. Customers often wished to purchase flowers for various occasions, such as birthdays, anniversaries, and celebrations, regardless of the time of day. However, operating a traditional flower store 24/7 would be costly and logistically challenging. To meet this demand, Le Jardin Fleuri sought a solution that could offer fresh flowers round the clock while providing a seamless and interactive purchasing experience for customers. So, Le Jardin Fleuri partnered with us and we designed and implemented a flower vending machine concept that would revolutionize flower retail in France.
The heart of the solution is the cooling locker vending machine, capable of preserving the freshness of flowers 24/7. Six spacious lockers in this locker vending machine are available for accommodating big bouquets, ensuring that the flowers remain in perfect condition until they are purchased. 
Understanding that different flower arrangements require varied space, we provide custom locker sizes. This flexibility enables operators to cater to a wide range of flower products configurations, accommodating different bouquet sizes and arrangements. 
The innovation doesn't stop at fresh flowers. The vending machines can be equipped with different temperature systems, allowing for the inclusion of ambient lockers suitable for fake or dry flowers. This ensures that customers can find flowers for different purposes, meeting diverse needs and preferences. Besides, all cooling and ambient locker machines share a unified controller and payment system. This integration streamlines operations, making it easier for Le Jardin Fleuri to manage inventory, monitor sales, and ensure a seamless checkout process for customers.
The 22-inch touchscreen interface offers a user-friendly and intuitive shopping experience. Customers can browse through a wide selection of fresh and artificial flowers, view product details, and make informed decisions before making a purchase. 
The flower vending machine operates as a non-closed store, allowing customers to access fresh and artificial flowers round the clock. This innovative approach caters to the ever-changing lifestyles of modern consumers and fosters a deeper connection with the brand. 
The introduction of the cooling locker vending machines with a user-friendly interface has been a game-changer for Le Jardin Fleuri. The 24/7 flower vending machines have enabled them to extend their business hours without incurring additional costs associated with traditional stores. Customers appreciate the convenience and accessibility of purchasing fresh and artificial flowers at any time of the day or night. 
The combination of fresh flower lockers and ambient flower lockers has broadened the product range, catering to various events and occasions. This strategic move has attracted new customer segments, including night-shift workers, early-morning shoppers, and last-minute celebrants.
Furthermore, the centralized controller and payment system have simplified operations, enabling Le Jardin Fleuri to focus on expanding its flower vending network across different locations in France.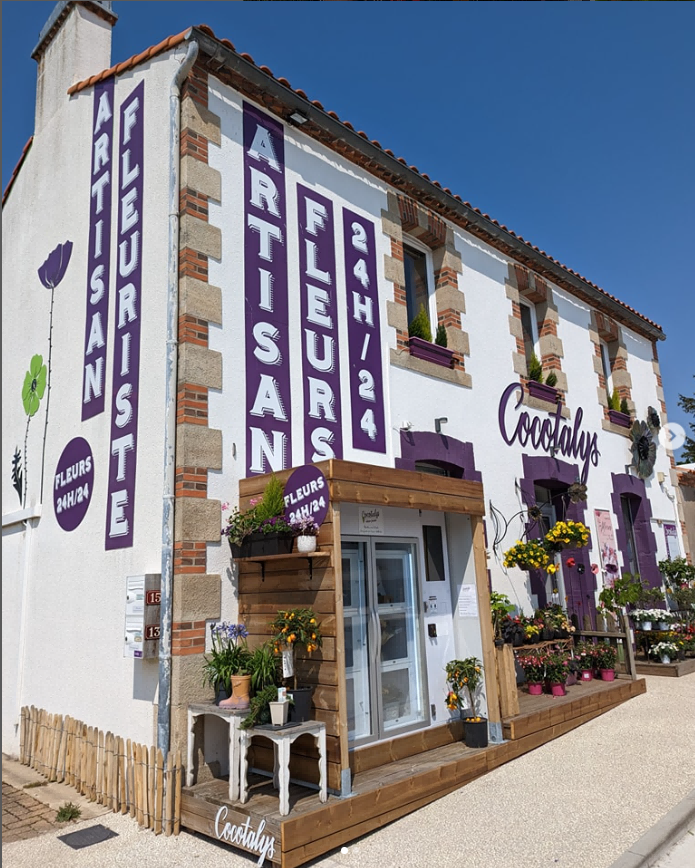 Related Product
China's NO.1 Smart Fridge Vending Machine Exporter
China's Top 3 Vending Machine Exporter
8 Years.

 Production experience

50 Countries.

 Exported to 50+ countries

30,000 Machines. 

In the field

16,000 ㎡.

 Production base

800 Machines.

 Monthly production capacity
For more information about us, please click this 

link

.
---
Contact Us
Email: nate@micronvending.com
Whatsapp: +8613826225189
Skype: nate.ye2
WeChat: 13826225189