WEIMI Vape Vending Machine to USA
2023-05-25
1. Sleek and Space-Saving Design: This machine offers a slim and compact body that can easily be mounted on the wall, eliminating the need to allocate extra space for its installation. Say goodbye to cluttered countertops or crowded shelves—this space-efficient design allows you to make the most of your available area.
2. Age Verification Feature: With a built-in age judge feature, this machine ensures that only adults can access its contents. This provides a responsible and secure environment, complying with regulations and promoting the responsible use of e-cigarettes.
3. Impressive 22-Inch Touch Screen: Experience the convenience of a large and interactive 22-inch touch screen. Not only does it provide a user-friendly interface for seamless operation, but it also doubles as a platform for displaying advertisements. This adds a touch of modernity to any setting, making it an ideal fit for clubs, shopping malls, hotels, and various other locations.
4. Intelligent Management System: Take control of your e-cigarette business effortlessly with the smart management system. This system allows for remote control, enabling you to monitor and manage the machine from your phone or any connected device. Stay updated on sales data, inventory, and performance metrics, ensuring efficient operations and informed decision-making.
5. Customizable Design: We understand the importance of branding and customization. That's why our machine offers the flexibility to accept custom designs. Tailor the machine to suit your specific needs, whether it's adjusting the machine size, slot dimensions, or adding your own stickers for effective product or brand promotion. Stand out from the competition and create a unique identity that resonates with your target audience.
Experience the convenience, versatility, and style of this exceptional e-cigarette machine. Don't miss out on the opportunity to enhance your business operations while providing a seamless and enjoyable experience for your customers.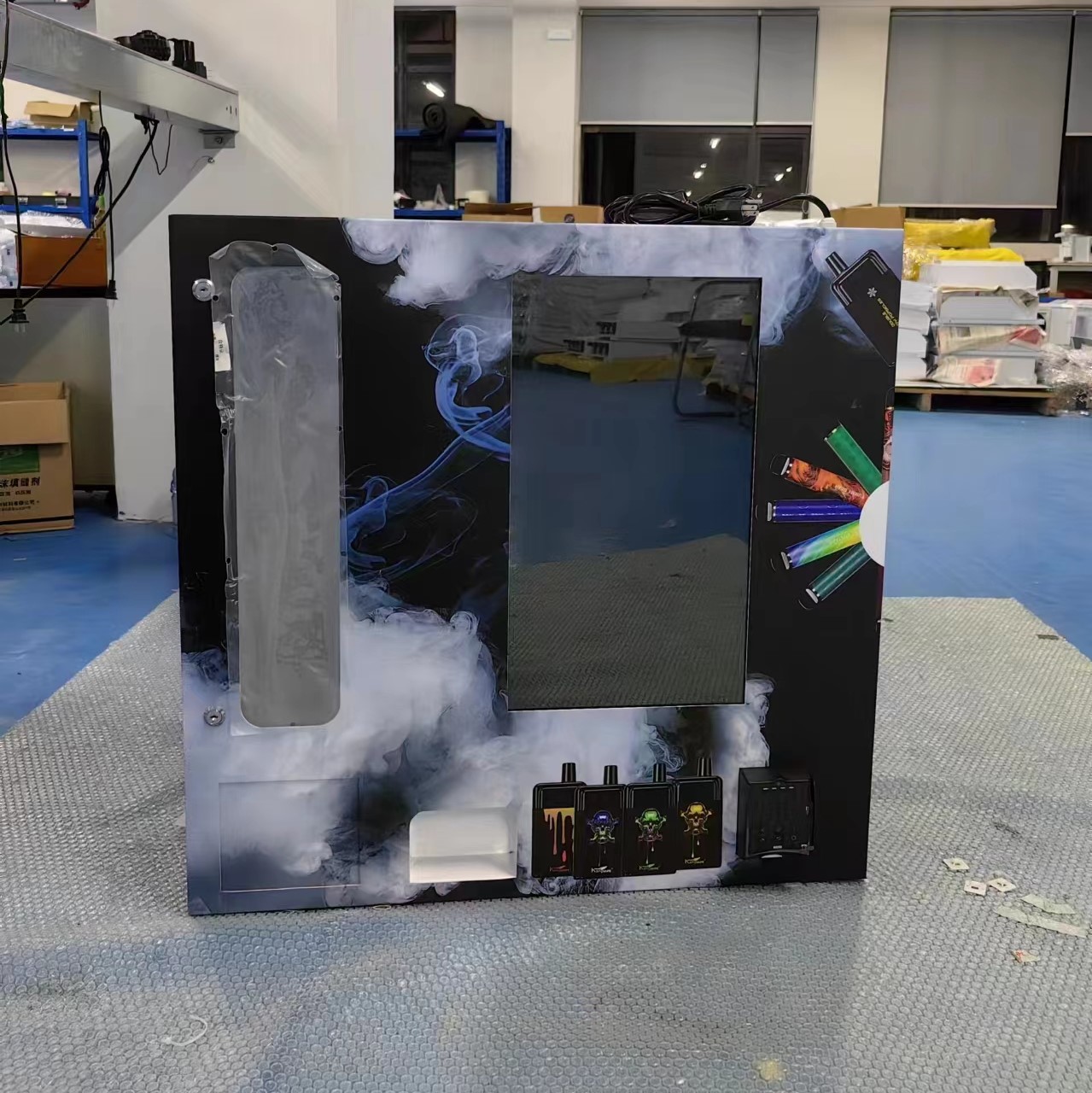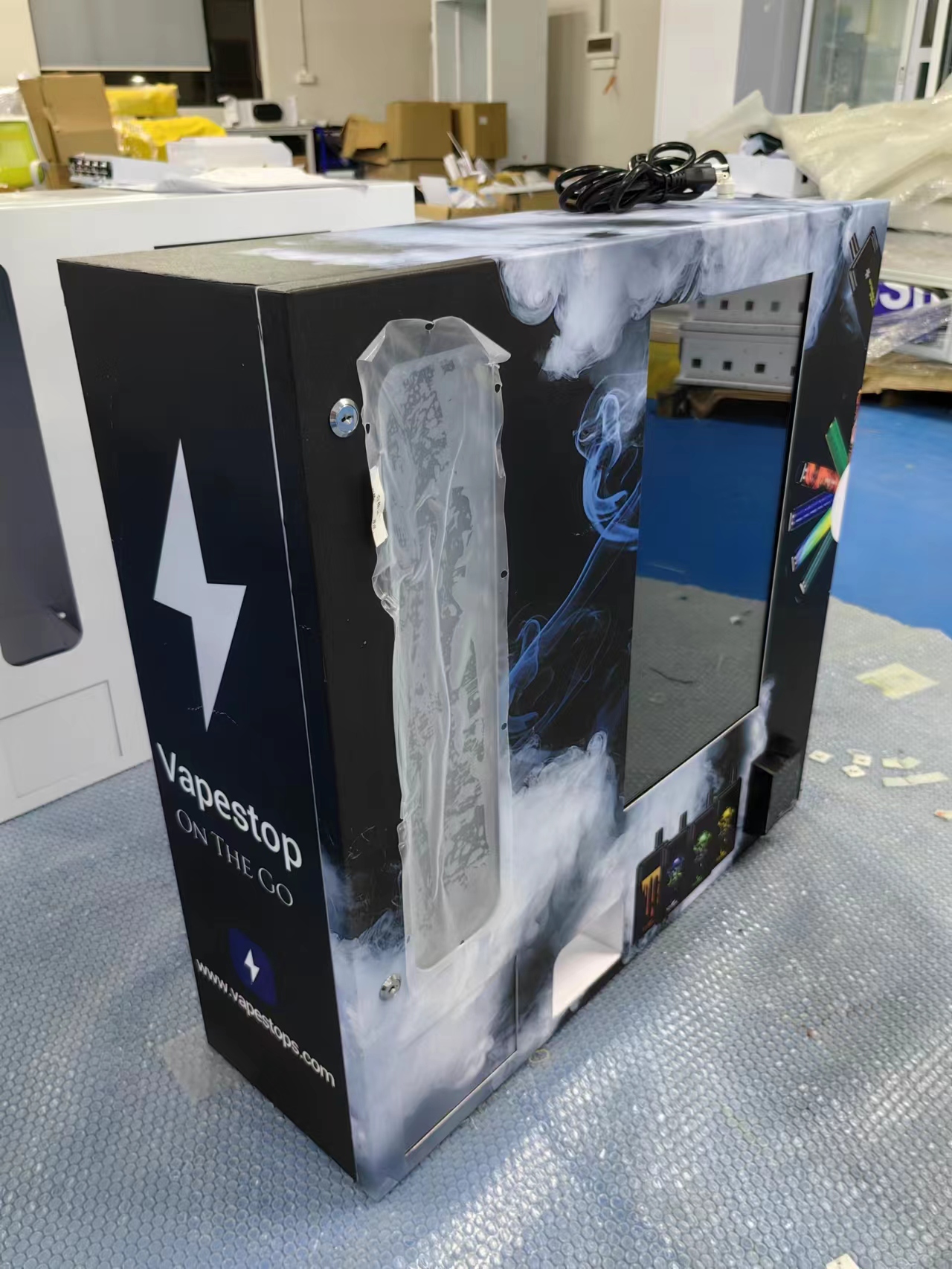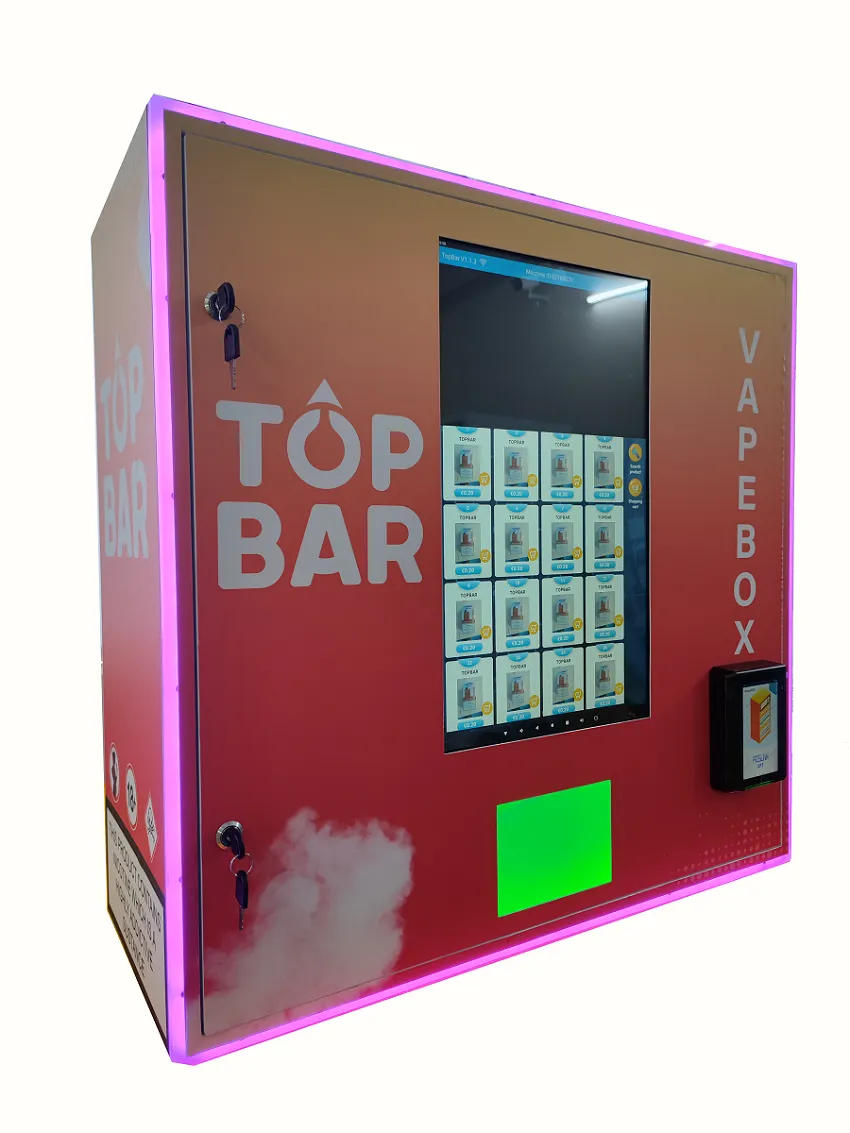 We are vape and vending machine one-stop supplier
If you are interested in vape and vending machines, please

contact us

!
---
About Us
China's NO.1 Smart Fridge Vending Machine Exporter
China's Top 3 Vending Machine Exporter
8 Years.

 Production experience

50 Countries.

 Exported to 50+ countries

30,000 Machines.

 In the field

16,000 ㎡.

 Production base

800 Machines.

 Monthly production capacity
For more information about us, please click this link.
---
Contact Us
Email: nate@micronvending.com
Whatsapp: +8613826225189
Skype: nate.ye2
WeChat: 13826225189