Dispensing fresh--smart fridge is taking farm produce vending to a next level.
2022-09-24
It was until some years back that the micro market started to gain a tremendous popularity, especially the concept to buy fresh produce from new kinds of vending machines such as smart fridge or automatic smart lockers was being widely accepted. That
'
s a logical direction for the vending industry as people
'
s taste is getting much more diversified, they want something new, something different! While the options that the traditional vending machines could offer are often relatively limited, which are mostly seen as soft drinks and snacks. The arrival of the micro market couldn
'
t come at a better time for the vending industry as at least 30% of the total current or previous vending locations will end up becoming a micro market location in the near future according to the prediction of the World Automatic Merchandising Association. Micro market are like a mini retail store that are typically located in a room inside business or industrial settings or in an unattended 24 hours store, they operate on a self-service model with customers checking themselves out to pay for what they want to purchase. People go in and make their selections, they do a check out via a cashless payment system and off they go. It
'
s all about convenience. The space in the micro market like smart fridge or smart lockers isn
'
t as limited as it is in a traditional vending machine, providers can offer more variety. Customers can also see and touch the packing before they decide to purchase.
Katherine is a farm owner located in the Fordsyke region in the UK and she has been running her another business Katherines Jersey Milk at the same time for a couple of years now, in which she distributes the fresh milk produced from her farm and the tasty yogurt supplied by her provider inside and outside her premise. It was two years ago she met Micron Smart Vending who is a professional vending machine manufacturer located in China, she saw something new in their smart fridge and thought it could bring help to her business.
"
I
'
ve never seen anyone in my region use a vending machine like smart fridge to sell milk and other farm produce, I found it interesting and impressive. Then I went to ask myself, why can
'
t I try one or two of this machine to sell my product? So I decided to take the first step and imported one unit from them, I
'
m quite satisfied with their technology and the service they provide still now. It just all turns out to be a very successful beginning, people always like my offerings as I only provide goods for them. I got a good profit margin and at the same time a high volume. I was quite happy with that and I quickly decided that I want to do more, so I kept importing another batch of machines and now I
'
m owning twenty of it in different locations. I think I will keep on going if
the business is up rose
"
.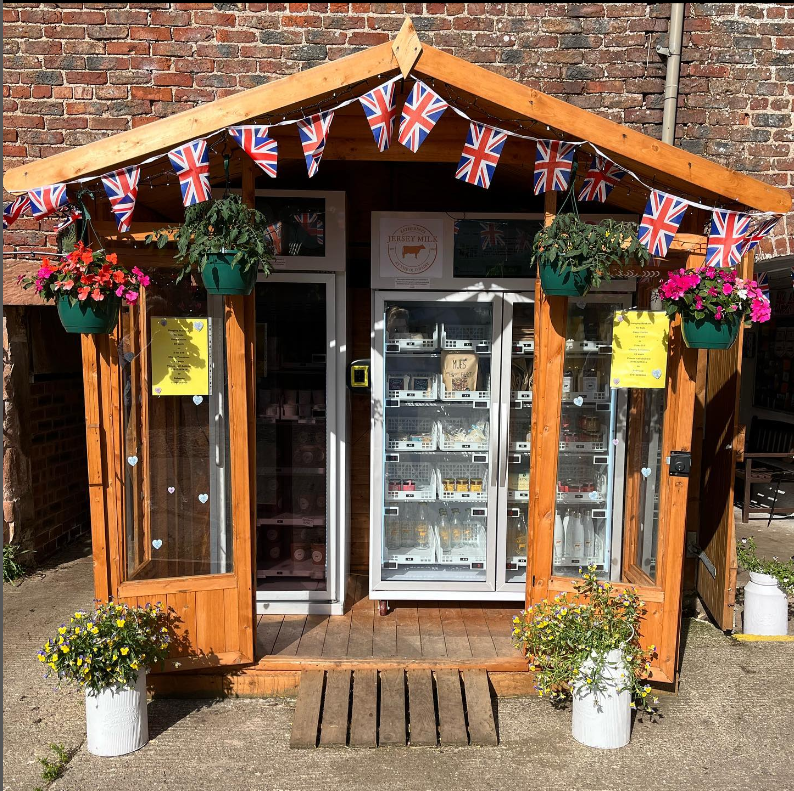 Click here to know more about this machine
Francois is another witness of the thrive of the micro market. He has been a provider of various farm produce to supermarkets and local stores in France, it was also two years back that he saw a great potential in the unattended retail for selling farm produces. Vending machines selling various products such as bread, drinks, food are seen everywhere in France, but vending machines to sell farm produce with new shopping experience are rather a new concept. Francois started to look for suppliers of such machines worldwide and finally found Micron Smart Vending who is a professional vending machine manufacturer located in China.
"
I
'
ve noticed that they offered a wide range of smart vending machines, including the ones I originally wanted. So I decided to approche them, the communication went quite smoothly after all. After more than one month of back and forth bargain, I finally went for the smart fridge and smart lockers from them. I leased a shop in the downtown and turned it into an unattended retail center where I put all my machines. I sell almost everything in the produce catagory from fruits to vegetables, priced at from 4 to 20 euro. In all ways, the business does pretty well. I got more than 30% as profit margin and I
'
ve placed my second order to Micron Vending which is a full 40 feet container by this time. I
'
m on full gear now to look for the new location for my second self-service center. Hope it will be good
"
.
Ben, contributing writer
If you
'
re interested in importing new vending machines from China, we will be your long-term reliable vending machine supplier.
Contact us now!
Export manager:
Ben
Email: 

 ben
@micronvending.com
Wechat/Whatsapp: +86 188-020-834-63