Why Micron Smart Vending's software is the best among all other vending machine exporters in China?
2022-09-21
In today
'
s digital vending machine industry, it
'
s far from enough only to own the vending machine itself without a software. Instead, the software to manage the vending machines only is the true value to the vending machine business. Imagine the hustles and the time wasted during when you got to be driving around the city to check your vending machines one by one? The time of you having to monitor the vending machines on the scene is over! Empowered by an intelligent software, you
'
re capable of running and managing your vending machines remotely, simply just clicking on your mobile phone or on your laptop. And you will immediately know which product sells most, how much electricity each machine consumes, which product is about to expire and which machine is out of stock. More importantly, you can do much more than that. If you want to save your energy and time as a current vending machine operator, or if you have any plans to venture into the vending machine business, software is always the most important factor among all your considerations.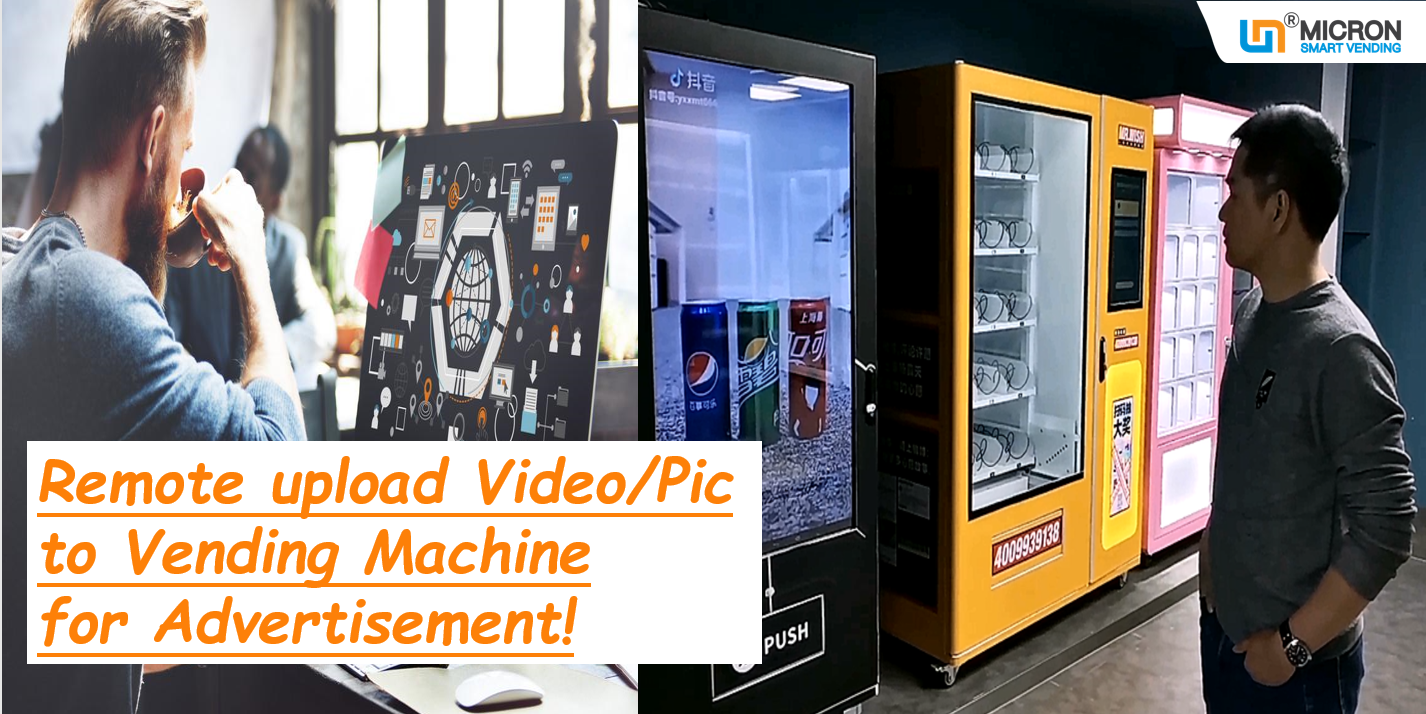 But the truth pains sometimes as not too many vending machine manufacturers have the capability to develop the software on their own, especially those in the Europe. The main reason of this accounts for the inadequate software development professionals on the market. So the job is usually delegated to the software development companies who sells their software back to the vending machine manufacturers at high price or they charge high commission on the software usage. The situation makes it difficult for common vending machine business owners like you as you either have no software to use or you have to share much of your profit with your vending machine supplier or the software company. The wool comes from the sheep, as you may all know.
In today
'
s market, China has the most software engineers and China
'
s E-commerce business is way better and much more complicated compared to the rest of the world. Because of the absolute advantage in the numbers of the software development professionals, China
'
s vending machine industry is also gaining benefit from it. It was until the early 1990s that China introduced the vending machines into the country and there has been ups and downs in the process of the vending machine
'
s growth in China. In the early 2000s, China met its first Internet boom. The new technology and new concepts were reshaping the vending machine industry, like many other industries in China, it has leapfrogged and stepped directly into the new era of digital vending machine. Now China ranks the first position in the export of smart vending machines in the world, but still legs behind in the total export of vending machines that should include the traditional ones and the digital ones. 70% of the vending machines produced in China are used to serve the domestic market while 30% are meant to export.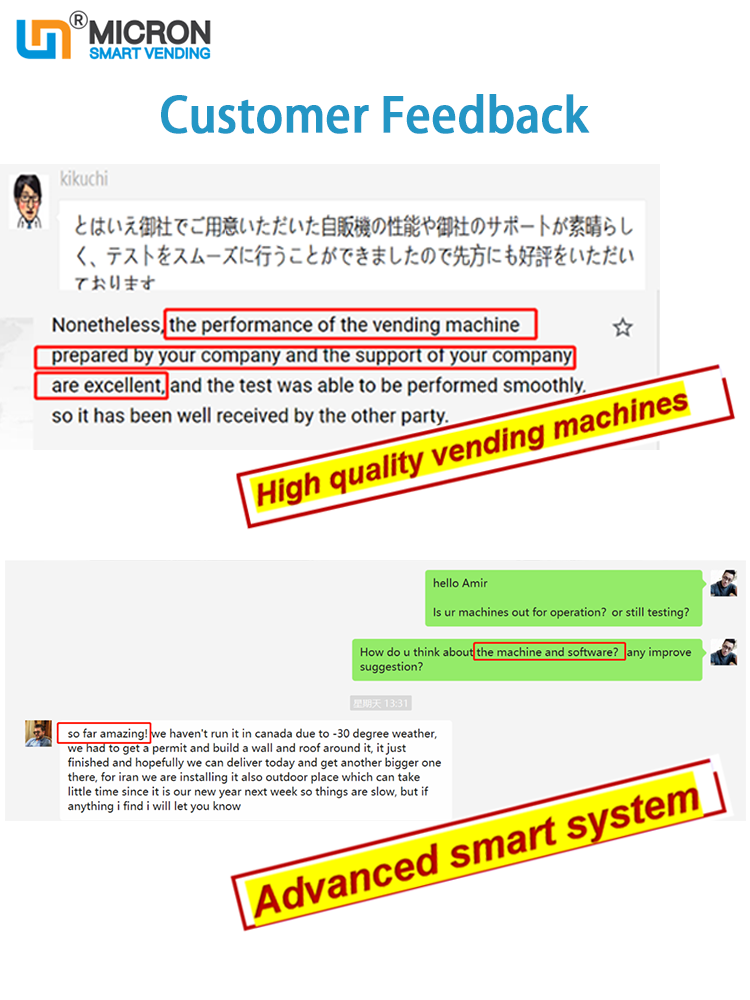 The number of export of the top ranking vending machine manufacturers that mainly focus on the foreign markets accounts for almost 80% of the total export of vending machines from China. But China
'
s vending machine exporters are facing another challenge which is that not many manufacturers are willing to put in a huge investment in the development of a software that is suitable for the foreign markets, even though they could easily get enough qualified software engineers to do the job from the labour market. The reason for it is that the little export volume makes them think that it
'
s not worth it unless they get a real big order from abroad.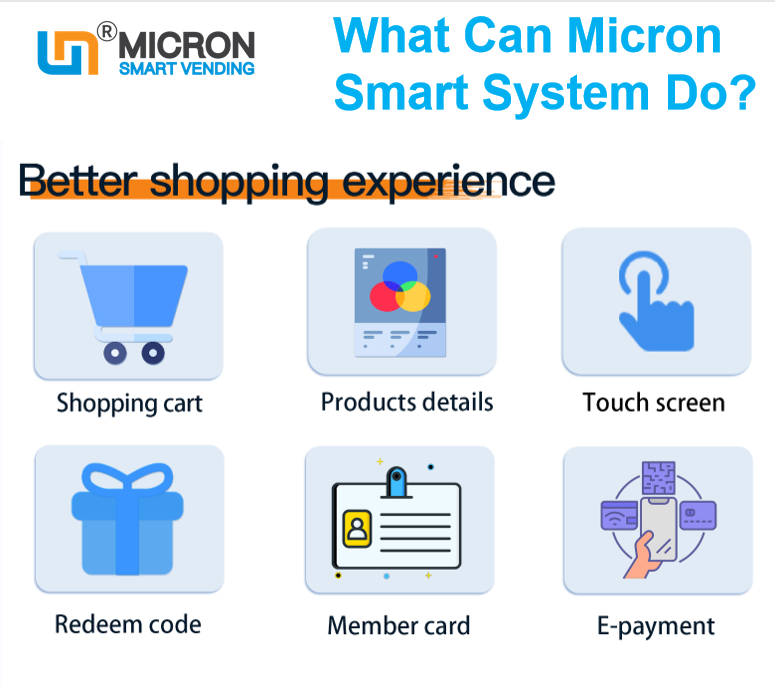 In fact, there aren
'
t too many choices for the vending machine importers who want to buy vending machines from China as just a few manufacturers are capable of supplying premium hardware and a real really good software. Many may claim that they develop the software on their own or they have a good software, but in many cases it turns out to be an awkward situation where their software is bought from somewhere or their software is half Chinese and half English, not to say the software could be maintained in shape if any problems arise.
I could say no more than five vending machine manufacturers in China that are capable of offering a very user-friendly and easy to operate software on their own. I could also have the absolute confidence to say that Micron Smart Vending has the best vending software in China at least for now for foreign markets. So what are the advantages of Micron Smart Vending
'
s software?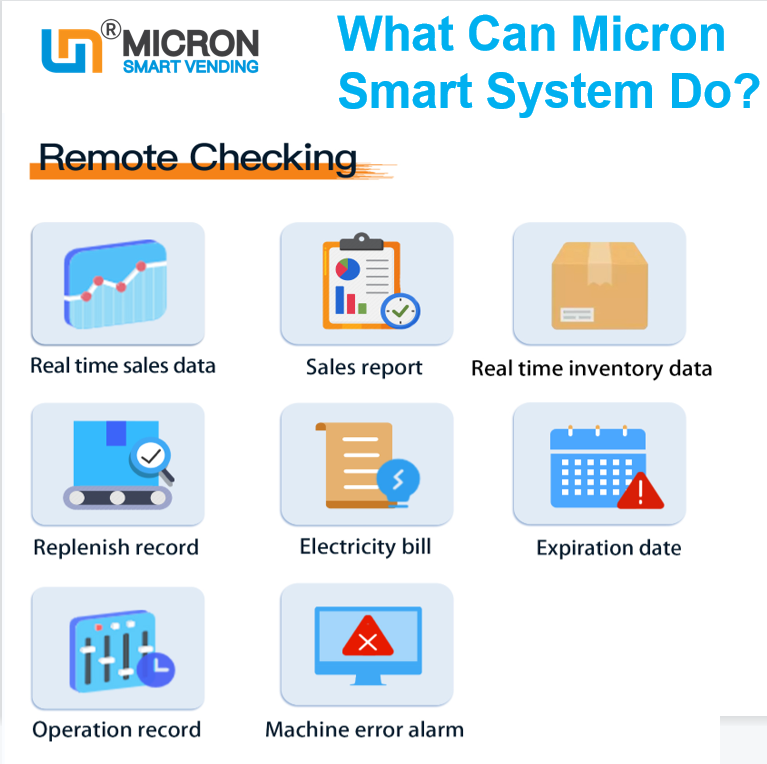 1.We
'
re using Amazon cloud and our cloud server is in Singapore. We
'
ve invested pretty much this year in switching our cloud from Alibaba Cloud Computing to Amazon.
Amazon cloud is famous for its stability, hence it makes sure that our software system will run stably and smoothly. The servers that many Chinese vending machine manufacturers use are mostly located in the mainland China, and because of the strict Internet policy issued by the administrations, Chinese netizen or the servers within China should seek aid from the VPN to get connect with the foreign servers, which means slowness and constant off-line is a common case. But when we put our server in Singapore, the same problem is not a problem anymore because there will be no barrier between our server and the foreign Internet world. Not many manufacturers are actually willing to do that because it consumes a lot of time and money, but we did it anyway.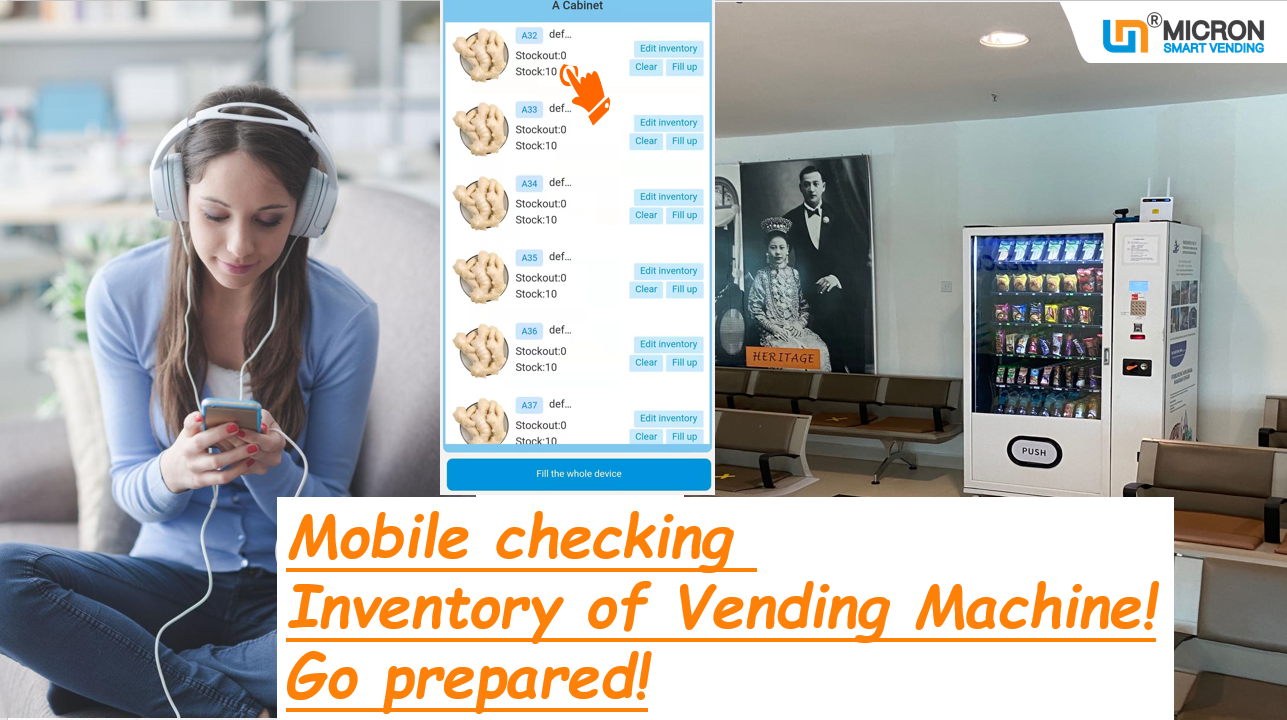 2.Our software is very user friendly and many of its function has been modularized.
We offer more than 8 languages to choose for the interface.I know acting is better than saying and you probably only believe in what you see. No worries! If you
'
re really interested in our machine and our software, we can give you a test account to try out. You will be the one to tell me whether or not it
'
s user friendly and convenient. Our software is divided into two segments, the basic function and the added value function. You could use all of the functions for free in the first year and continue to use the basic functions for free from the second year, however, you will have to pay USD60 dollars each year per unit for the added value function from the second year. So what functions of our software can you enjoy?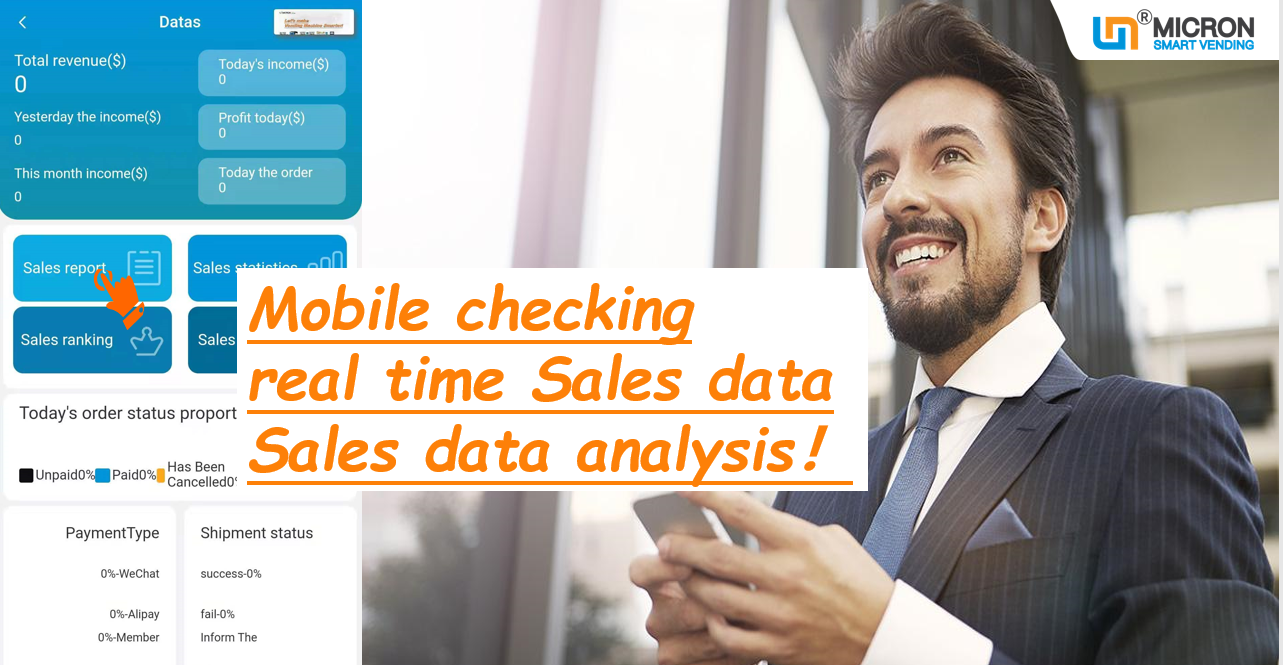 Basic functions:
*Real-time sales data and inventory of each machine.
*Upload product information to each machine on mobile phone.
*Set price for the products on mobile phone.
*Remotely control your machines including turning on/off the machine, lights, air conditioning and adjusting the temperature in the machine.
*Set sub accounts for your fillers or your customers and set particular visible functions for each sub account.
*Shopping cart which allows consumers to buy multiple products at a time.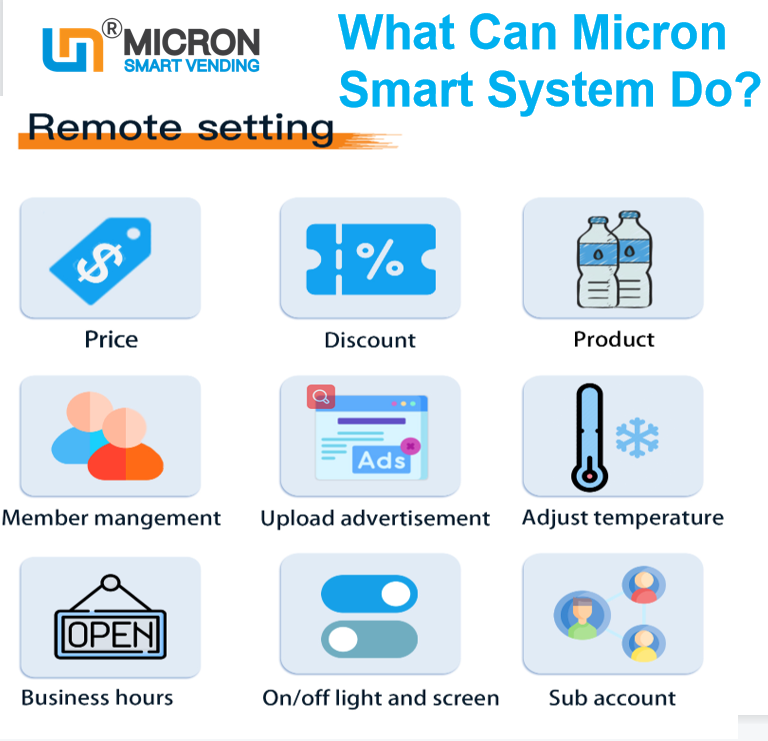 Added value functions:
*Upload advertisement to each machine remotely.
*Download sales report of each machine and see the ranking list by machine and product.
*Set discount for products on mobile phone.
*Download electricity bill of each machine.
*Picking code
*Membership card payment
*Display more product detail
*Printing
*Off line payment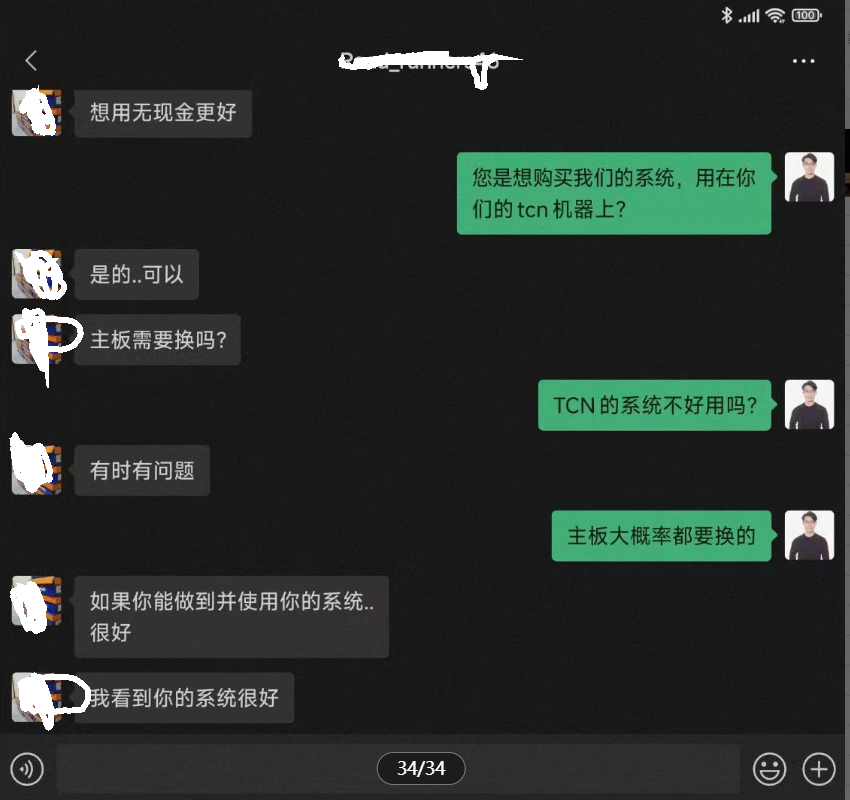 Apart from all the functions that are mentioned above, our software is highly compatible and can be customized to add any additional functions you may want.
3.Our software is based on Lightweight Directory Access Protocol of Internet of things and 256 banking encryption transmission, which makes sure the safety of all the data received and processed on the server.
You won
'
t have to worry about that the data of your machines would be disclosed or captured by the criminals.

In a word, it
'
s always wise to work with a professional vending machine manufacturer who is able to offer you an excellent software. It
'
s all worth it.
If you
'
re interested in importing new vending machines from China, we will be your long-term reliable vending machine supplier.
Contact us now!
Export manager:
Ben
Email:  ben
@micronvending.com
Wechat/Whatsapp: +86 188-020-834-63