Home
Customer Case
News
News
WEIMI Vending Technology Showcases Cutting-Edge Smart Vending Solutions at Vending Show 2023 in Paris
WEIMI Vending Technology Showcases Cutting-Edge Smart Vending Solutions at Vending Show 2023 in Paris
2023-06-30
Paris, France, June 21-23, 2023 - WEIMI Vending Technology, China's leading smart fridge vending machine exporter and one of the top three vending machine exporters in the country, recently unveiled its innovative vending solutions at the prestigious Vending Show 2023 held in Paris. The company's diverse range of vending machines, including the smart fridge vending machine, mini wall-mounted vending machine, full-screen vending machine, and locker vending machines, captured the attention of industry professionals and potential customers alike.
WEIMI's smart fridge vending machine, designed to provide customers with a convenient "grab and go" shopping experience akin to a home refrigerator, generated significant interest among attendees. Offering versatility in product selection, this advanced vending machine is suitable for selling a wide range of items, from snacks and drinks to fresh fruits, vegetables, and even glass-bottled wines. With customizable tray sizes and a capacity to load up to 40kg per tray, the smart fridge vending machine optimizes storage space while ensuring the freshness and accessibility of products.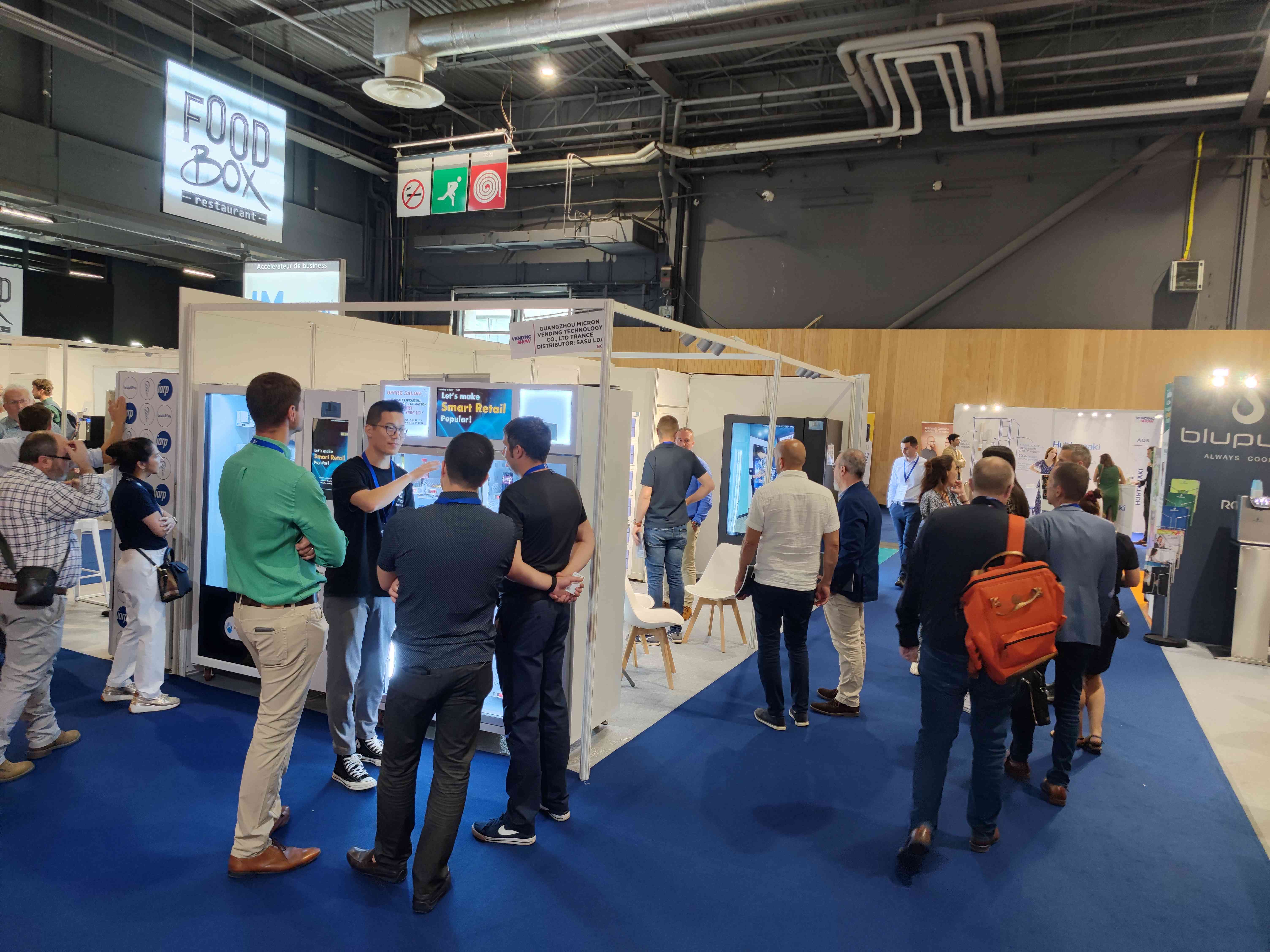 Alongside the smart fridge vending machine, WEIMI showcased the highly popular mini wall-mounted vending machine. Its sleek design, featuring a 22-inch touchscreen display and a card reader, captivated attendees. Specifically designed for the sale of vapes, e-cigarettes, condoms, and tissue, this vending machine accommodates regular square box items with ease. The mini wall-mounted vending machine's two floors house a total of eleven slots per floor, allowing for the sale of up to 176 items. Customizable slot widths ensure a perfect fit for different product packing sizes. The inclusion of an age checker guarantees that the purchase of restricted items is limited to adults, ensuring compliance with legal regulations. We are also a one-stop China factory supplier of vape and vape vending machines and we are doing our best to support your vape business.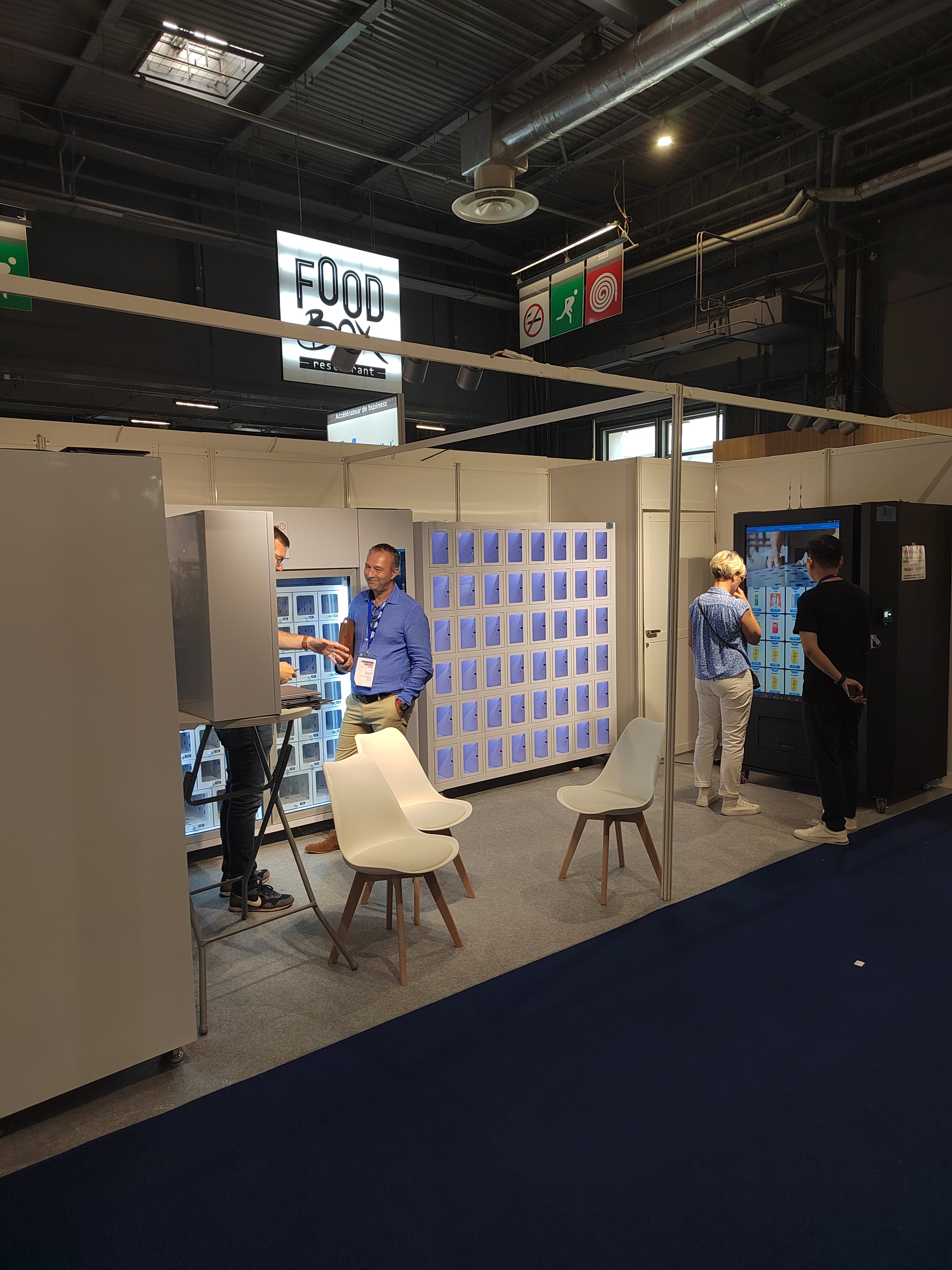 In addition to these successful vending solutions, WEIMI's full-screen vending machine left a lasting impression at the Vending Show 2023. Its 55-inch display served as a powerful tool for brand promotion, allowing companies to showcase their products while facilitating sales. Customizable goods slots provided flexibility for various merchandise, while an anti-theft metal plate at the pickup port enhanced product security, assuring customers of a safe and reliable shopping experience. The full-screen vending machine presented a unique opportunity for businesses to captivate audiences and boost brand recognition.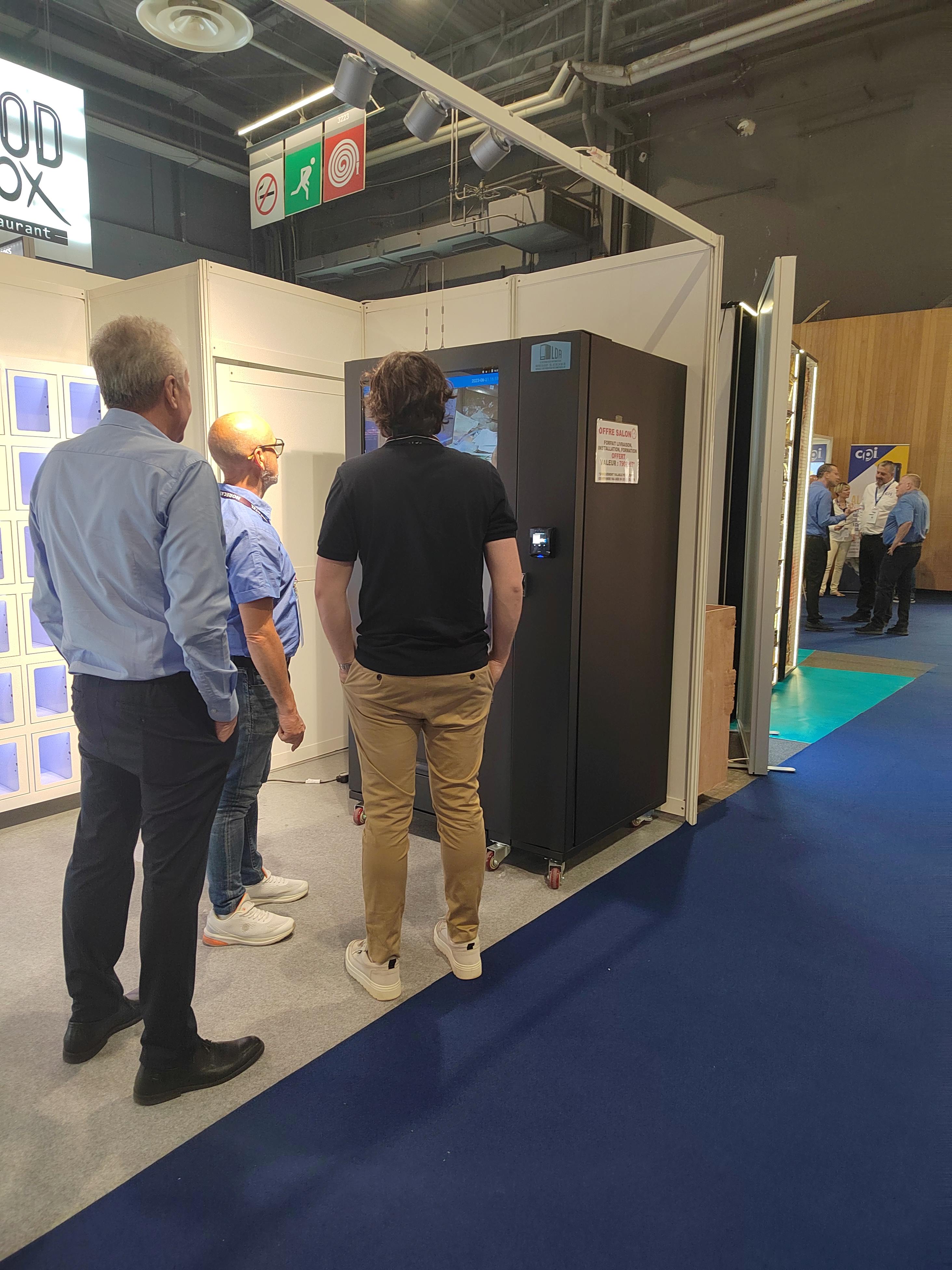 WEIMI also highlighted its range of locker vending machines, known for their popularity in Europe. These machines offer multiple temperature-controlled compartments, including freezing lockers, cooling lockers, and room-temperature lockers. With customizable locker sizes and the ability to combine with a locker sub-cabinet, these vending machines cater to diverse product requirements. From frozen meat, seafood, and bread, cakes, yogurt cups to books, and sports equipment like padel rackets, the locker vending machines provide a tailored solution for businesses of all kinds.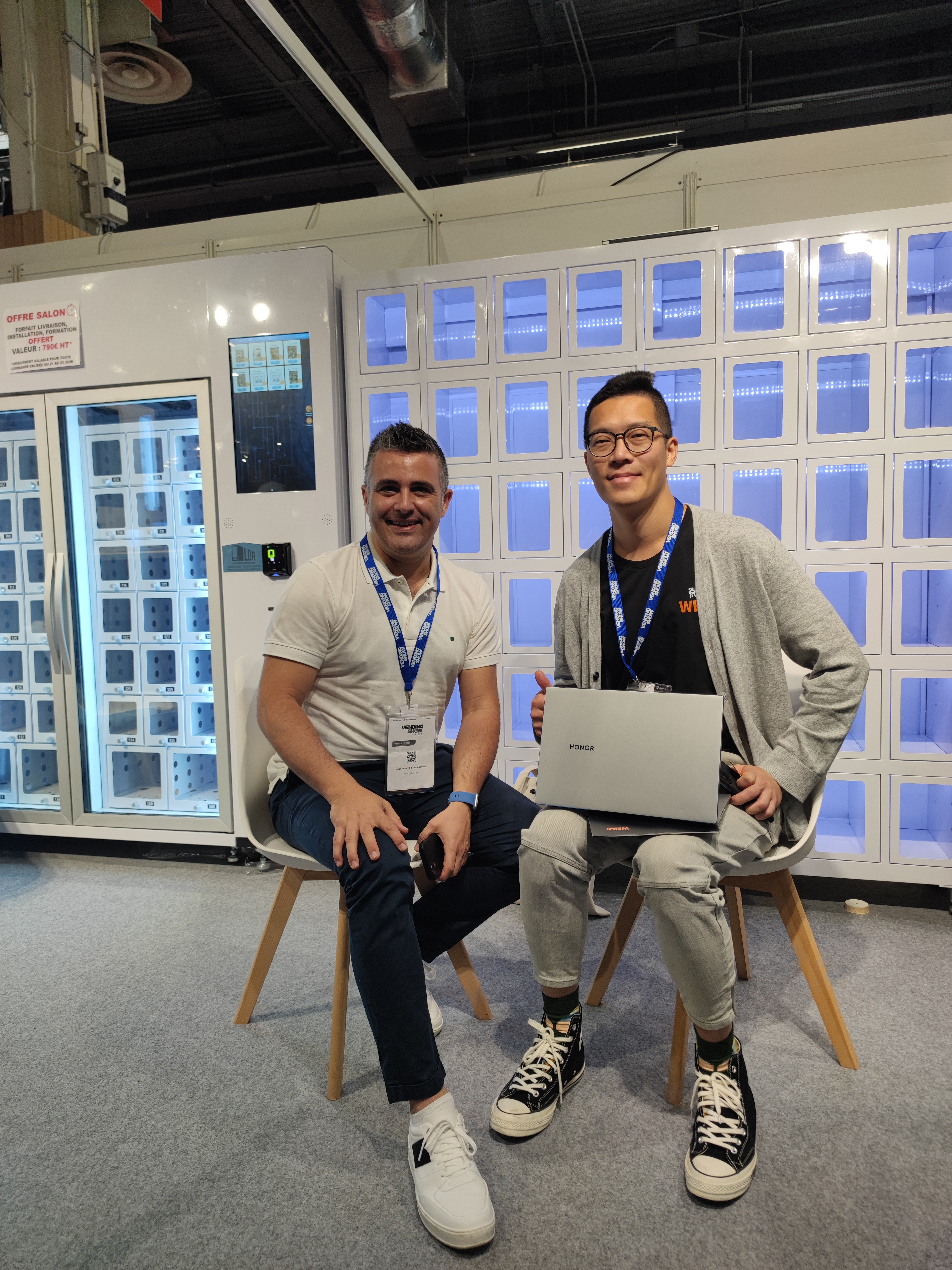 The highlight of the WEIMI vending machine lies in its integrated smart vending system, which enables real-time inventory monitoring, sales data analysis, and power consumption tracking. Moreover, the system allows operators to remotely control the cooling system, ensuring optimal temperature conditions for stored products at all times and saving on unnecessary electricity bills. The seamless integration of technology and functionality places WEIMI's vending machine at the forefront of the industry.
WEIMI's exceptional display of cutting-edge vending solutions at the Vending Show 2023 solidified its position as an industry leader. By combining convenience, customization, and advanced technology, WEIMI continues to revolutionize the vending machine landscape, offering seamless and efficient solutions for various retail environments.
For more information about WEIMI Vending Technology and its range of smart vending machines, please visit

smart-vendingmachine.com

.