What types of locker vending machines do we currently have available?
2023-07-14
At present, we offer a range of locker vending machines to cater to our customers' needs. Our selection includes both refrigerated and room-temperature lockers, which can be combined using a single controller. These versatile machines are designed to accommodate a variety of products, including farm produce, daily necessities, PPE tools, adult care products, baby diapers, pet food, and more.
With our one controller, you can manage up to eight lockers simultaneously. The controller features a user-friendly 22-inch touchscreen interface and supports multiple payment devices, such as card readers, bill acceptors, and coin acceptors. We strive to meet your specific requirements, tailoring the setup to your preferences.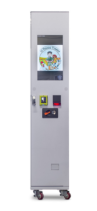 For refrigerated locker vending machines, we offer two temperature options: cooling (ranging from 3 to 20 degrees Celsius) and freezing (ranging from -18 to 20 degrees Celsius). Our refrigerated lockers come in various sizes, including 6, 14, 16, 20, 24, 38, 40, and 42 lockers, providing flexibility to suit your needs.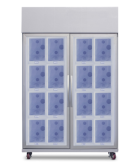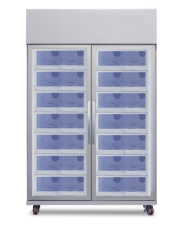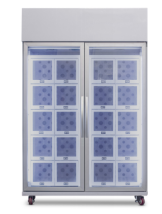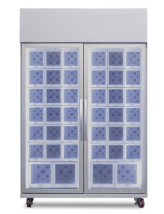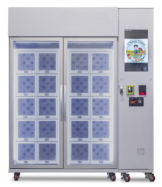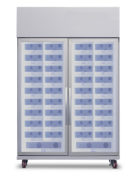 To obtain precise dimensions for each refrigerated locker, please reach out to our sales team for detailed information or download the locker file from our website. 
Similarly, our room temperature locker vending machines come in different configurations, such as 15, 18, 20, 30, and 48 lockers, offering a range of choices to our customers.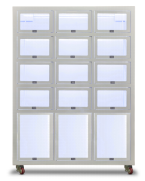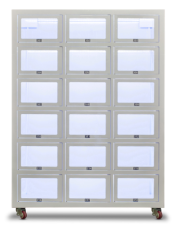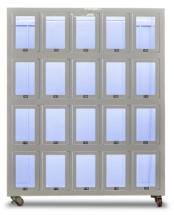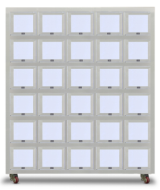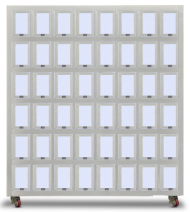 To learn about the specific dimensions of each room temperature locker, please contact our sales team for more detailed information or download the locker file from our website. 
In addition to the aforementioned lockers, we also provide custom options tailored to your requirements. Please note that there will be a nominal design fee for such customization. 
Every locker is equipped with an energy board, allowing remote control of the lighting through our vending software, ensuring convenience and efficiency. 
---
About Us
China's NO.1 Smart Fridge Vending Machine Exporter
China's Top 3 Vending Machine Exporter
8 Years.

 Production experience

50 Countries.

 Exported to 50+ countries

30,000 Machines.

 In the field

16,000 ㎡.

 Production base

800 Machines.

 Monthly production capacity
For more information about us, please click this 

link

.
---
Contact Us
Email: nate@micronvending.com
Whatsapp: +8613826225189
Skype: nate.ye2
WeChat: 13826225189