Group Purchase Vending Machine
2023-04-25
Exciting news for businesses and organizations looking to upgrade their vending machine game! We are thrilled to introduce our new group purchasing vending machines program, which allows you to enjoy significant discounts on vending machine purchases by joining forces with others.
Our group purchasing program is perfect for businesses, schools, or even a group of friends looking to purchase vending machines together. Each person can purchase at least one machine, and as long as the total order reaches 10 machines, we'll take care of the rest - shipping is on us!
Our vendin
g machines are of the highest quality, with a wide range of options to choose from including snacks, drinks, and even healthy options. And with our group purchasing program, you can rest assured that you're getting the best possible price.
By joining forces with others in your community, you'll be able to take advantage of our bulk purchasing discounts, making it easier and more affordable than ever before to upgrade your vending machine setup.
Don't miss out on this fantastic opportunity to save on vending machines. Contact us today to learn more about our group purchasing program and how you can join forces with others to reach the minimum order requirement. Together, we can make your vending machine dreams a reality!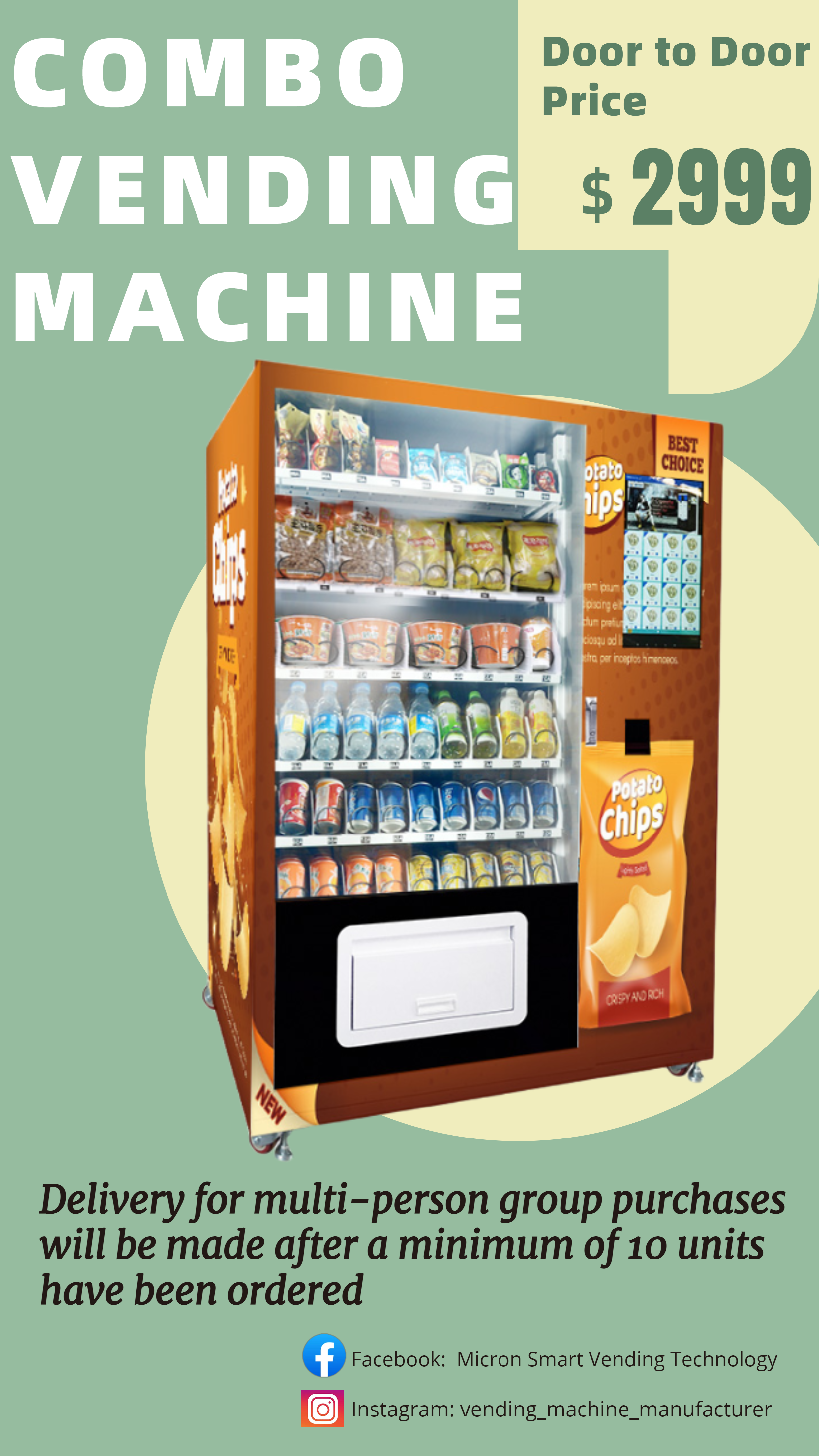 ---
About Us
China's NO.1 Smart Fridge Vending Machine Exporter
China's Top 3 Vending Machine Exporter
8 Years.

 Production experience

50 Countries. 

Exported to 50+ countries

30,000 Machines.

 In the field

16,000 ㎡.

 Production base

800 Machines. 

Monthly production capacity
For more information about us, please click this link.
---
Contact Us
Email: nate@micronvending.com
Whatsapp: +8613826225189
Skype: nate.ye2
WeChat: 13826225189