Observation of the Automatic Vending Machine Market in Europe
2023-07-03
We have clients in most European countries, and at the end of June, we took a trip to Europe to participate in an exhibition and had in-depth discussions with several clients. Here are our observations on the European market.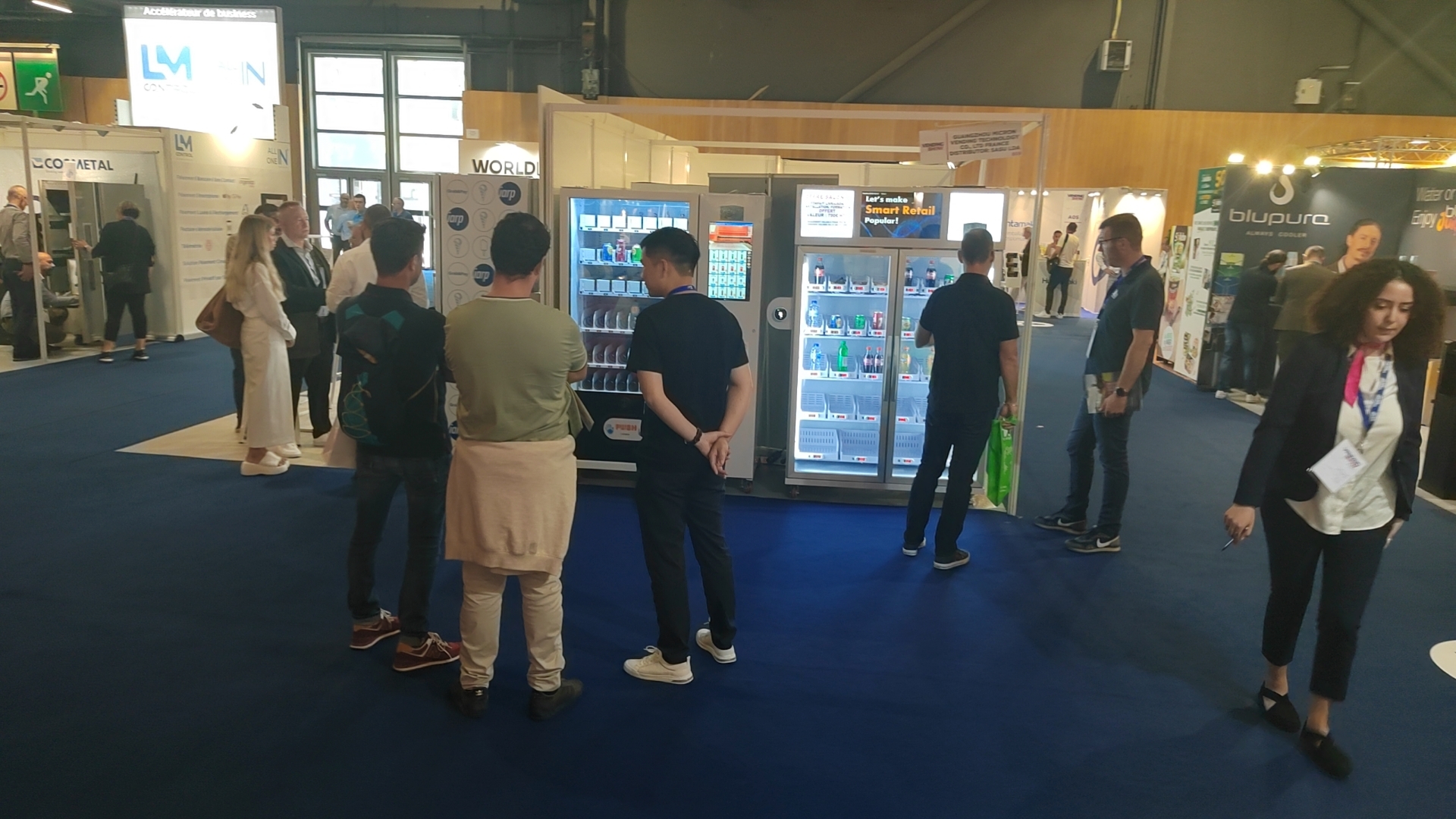 Europe has a greater need for vending machines compared to Asia. After 10 p.m., there are no staff at the front desk, making vending machines a necessity in hotels. The commercial sector in Europe is relatively dispersed, with fewer convenience stores. In theory, every apartment should have a vending machine. High labor costs have led to exorbitant prices, and the shortage of manpower makes vending machines an effective way to alleviate the high costs associated with human resources.
So why aren't there many vending machines in Europe, even in cities like Paris? Apart from subway stations, they are rarely seen. Hotels usually have only one vending machine with a limited selection of products.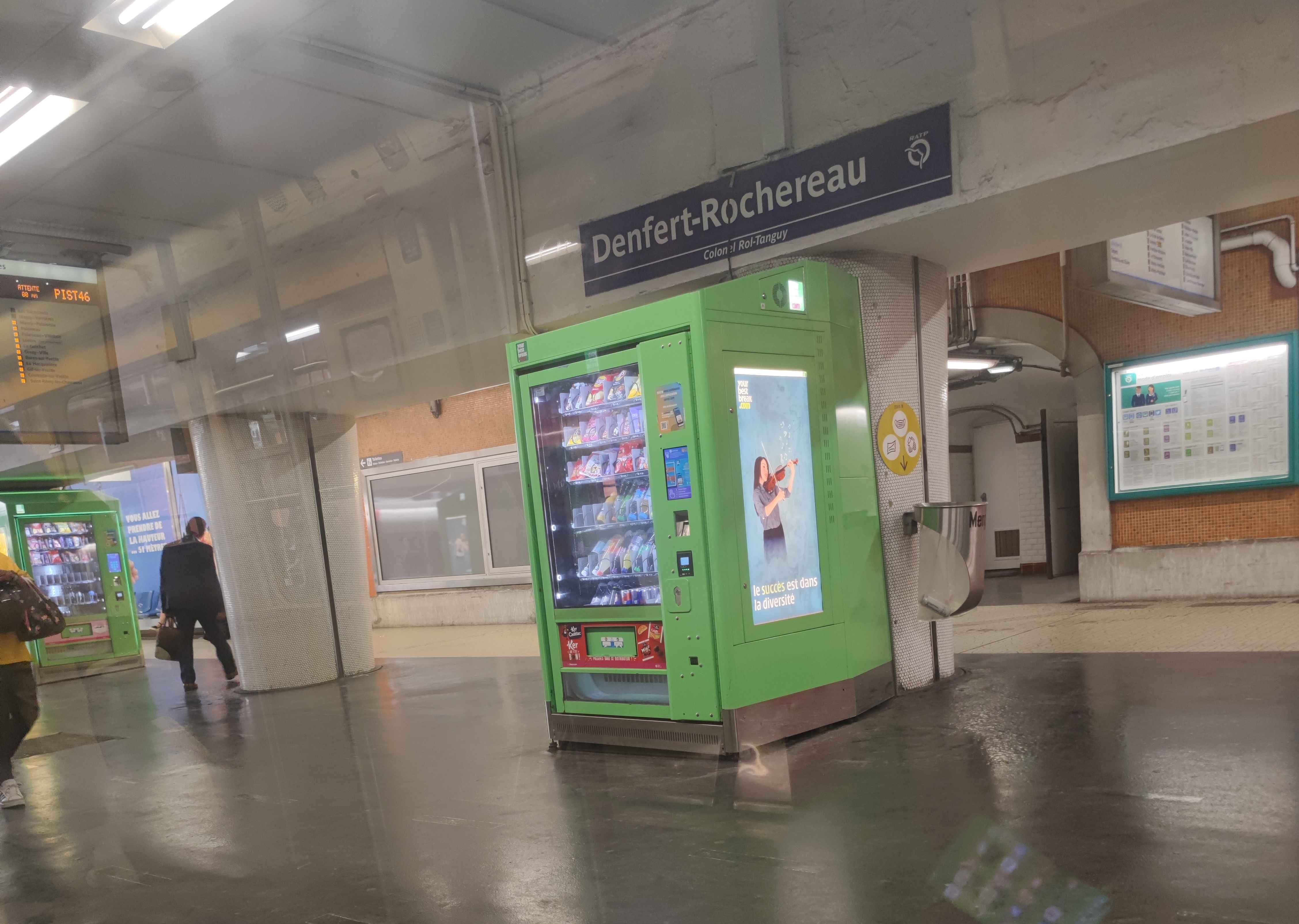 The main reason is that vending machines are too expensive, which hampers their growth. A combination of a refrigerated cabinet and a spring machine costs 21,000 euros locally. An intelligent refrigerator vending machine is priced at nearly 10,000 euros. The high cost of vending machines directly affects the profitability and payback period for vending machine operators, with some operators unable to make a profit at all.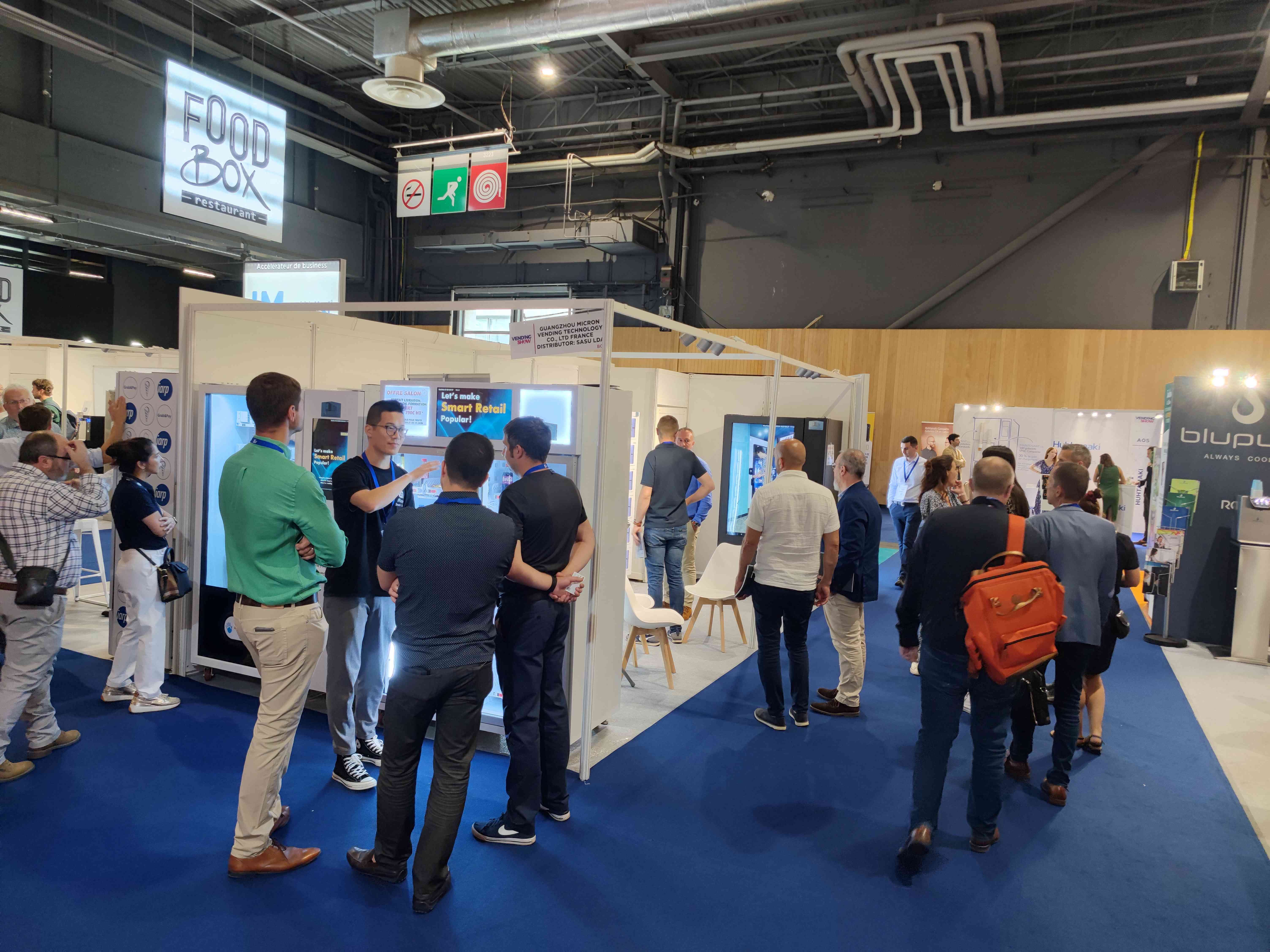 This is the current situation we see, where despite a high demand for vending machines, the growth is still slow.
Our product is an excellent solution to this problem. Our vending machines are of high quality and low unit price, reducing the investment cost for vending machine operators. Our vending machines come with an intelligent management system that allows operators to view real-time inventory, sales data, remotely control the refrigeration system, upload video and image advertisements, and support quick restocking for gravity cabinets/visual cabinets. This improves the operational efficiency of vending machines and reduces labor costs.
This is also the reason why our European clients can grow rapidly by collaborating with us. The market for vending machines in foreign countries is still relatively untapped, and we welcome vending machine resellers with expansion needs and vending machine operators to cooperate with us. Together, we can seize the opportunities and embrace the promising days ahead.