The Ultimate Guide to Vending Machines: Everything You Need to Know
2023-04-18
Want to know everything about vending machines? Look no further! This ultimate guide covers everything from how vending machines work, to their benefits and drawbacks, and even tips for starting your own vending machine business.

Have you ever found yourself in need of a quick snack or drink but didn't have time to run to a convenience store? Or have you ever been in a public space like an airport or hospital and needed to satisfy your hunger or thirst? If so, you've likely come across a vending machine. Vending machines are a ubiquitous part of modern society, found in schools, offices, airports, and just about every other public space you can think of.
But have you ever stopped to wonder how vending machines work, or how they came to be so popular? In this ultimate guide to vending machines, we'll answer all your questions and more.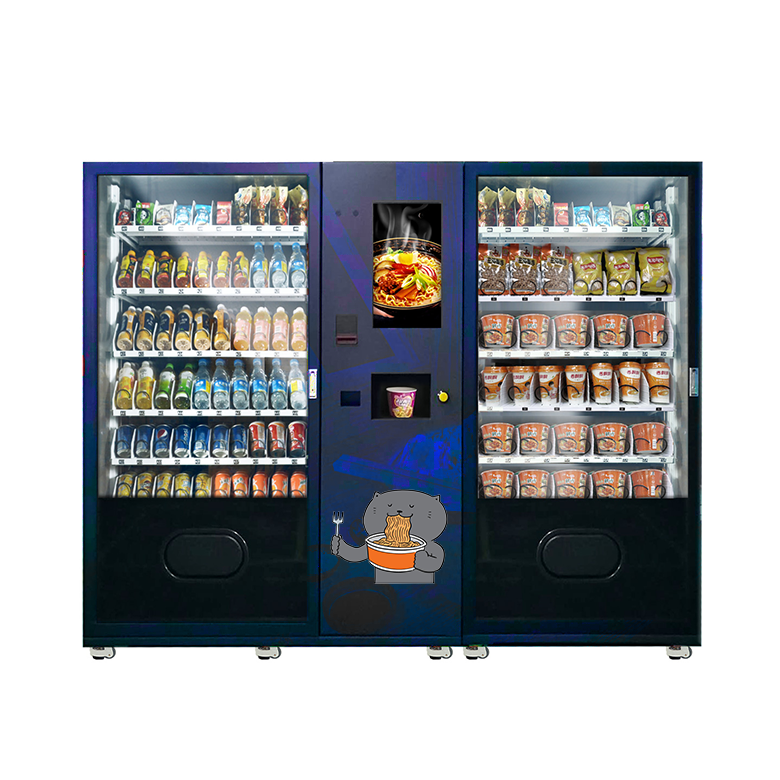 How Vending Machines Work
Vending machines are essentially self-service shops that allow customers to purchase goods without the need for a human cashier. Here's a step-by-step breakdown of how they work:
Customer selects product: Vending machines are typically stocked with a variety of products, ranging from snacks and drinks to cigarettes and even electronics. Customers select the product they want by pressing a button or turning a dial.

Payment: Once the customer has selected their product, they need to pay for it. Most vending machines accept coins, bills, and credit or debit cards. Some newer machines even accept mobile payments like Apple Pay or Google Wallet.

Product dispensed: After payment has been accepted, the vending machine dispenses the selected product. This is typically done by a robotic arm or conveyor belt that retrieves the product from its storage location and drops it into a retrieval tray.

Change (optional): If the customer paid with cash and the product costs less than the amount they inserted, the vending machine will dispense change.

Benefits of Vending Machines
Vending machines offer a number of benefits for both customers and business owners. Here are just a few:
Convenience: Vending machines are available 24/7 and can be found in a variety of locations, making them a convenient option for those who need a quick snack or drink on the go.

Variety: Vending machines typically offer a wide range of products, so customers can find exactly what they're looking for.

Speed: Because there's no need to wait in line or interact with a cashier, vending machines are often faster than traditional shops or convenience stores.
Low overhead: Vending machines don't require a human cashier, so they have lower overhead costs than traditional shops.

Passive income: Once a vending machine is set up and stocked, it can generate passive income with little to no maintenance required.

Flexibility: Vending machines can be installed in a variety of locations, from schools and offices to airports and hotels.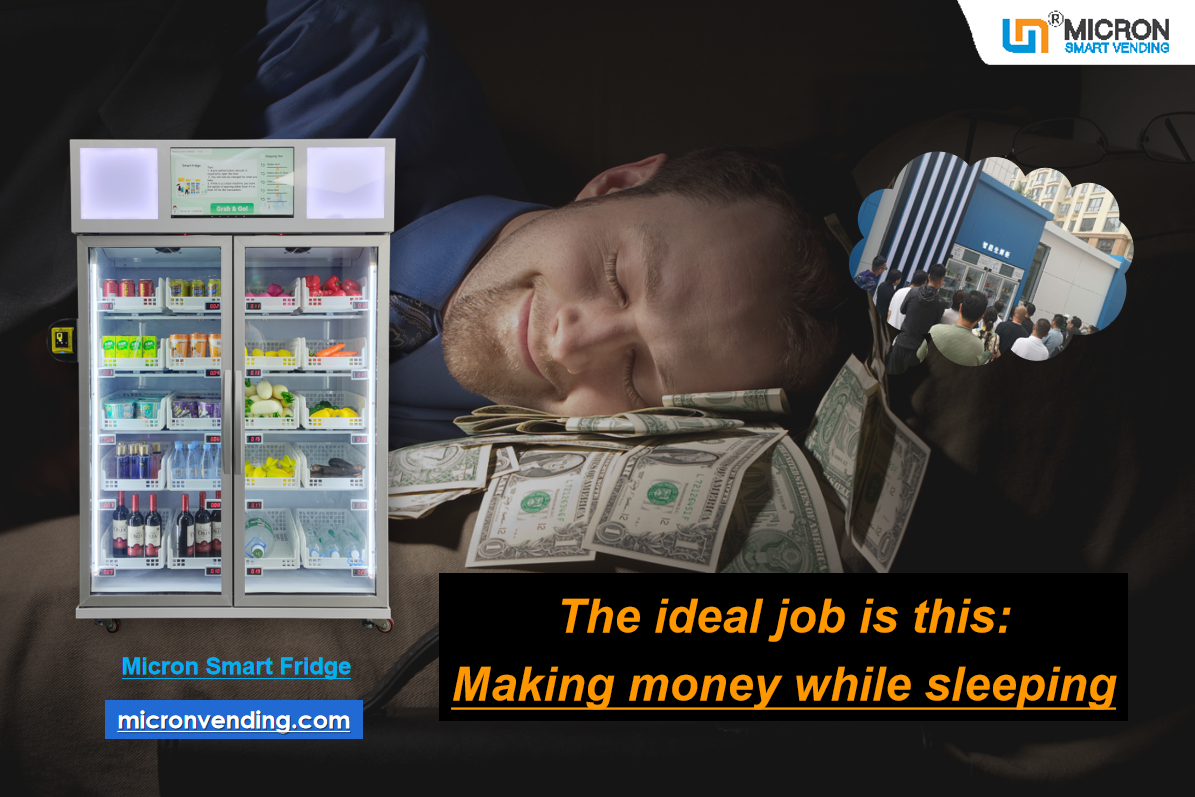 Drawbacks of Vending Machines
While vending machines offer a number of benefits, they also have a few drawbacks:
Limited selection: While vending machines offer a variety of products, the selection is often limited compared to a traditional shop or convenience store. But Micron vending machines support multiple purchases at the same time.

Maintenance: Vending machines require regular maintenance to ensure they're stocked and in working order. Therefore, a vending machine with a smart operating system would help a lot.

Theft: Because vending machines are often left unattended, they can be vulnerable to theft or vandalism. Micron vending machines are solving these problems to the greatest extent possible, such as double glass doors, anti-theft hard metal boards, and so on.

Tips for Starting a Vending Machine Business
If you're interested in starting your own vending machine business, here are a few tips to get started:
Choose the right location: The success of a vending machine business is largely dependent on location. Look for high-traffic areas like airports, malls, and office buildings to maximize your potential customer base.

Research products and suppliers: Conduct market research to determine what products are in demand in your chosen location. Once you've determined what products to offer, research suppliers to find the best prices and quality.

Determine your budget: Starting a vending machine business can be costly, so it's important to determine your budget upfront. Consider the cost of the machines, products, and maintenance when creating your budget.

Secure necessary permits and licenses: Depending on your location, you may need to obtain permits and licenses to operate your vending machines. Check with your local government to ensure you're in compliance with all regulations.

Market your business: Once your vending machines are up and running, it's important to market your business to attract customers. Consider offering promotions or discounts to entice customers to try your products.
Frequently Asked Questions about Vending Machines
How much does a vending machine cost? 

The cost of a vending machine can vary widely depending on the type of machine and the products it dispenses. On average, a new vending machine can cost anywhere from $3,000 to $10,000.

Can I make a profit with a vending machine business? 

Yes, it's possible to make a profit with a vending machine business. However, profits can vary widely depending on the location, products, and maintenance costs.

Are vending machines environmentally friendly?

Vending machines can be more environmentally friendly than traditional shops in some ways. For example, they can reduce the need for individual packaging by offering products in bulk. However, they can also contribute to waste if products aren't disposed of properly.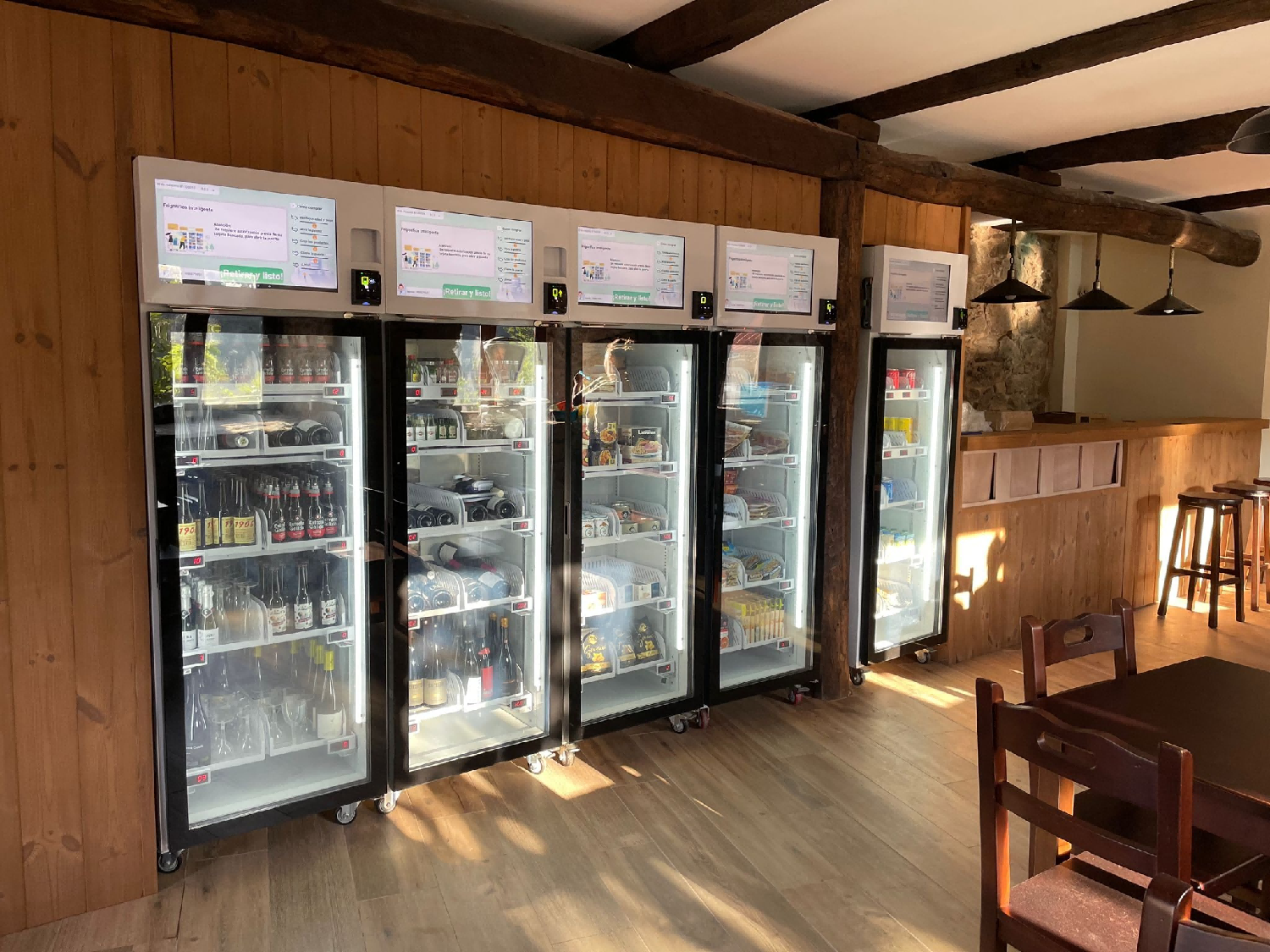 Vending machines have become a ubiquitous part of modern society, offering a convenient and accessible way for customers to purchase goods on the go. Whether you're a customer looking for a quick snack or a business owner looking to start your own vending machine business, understanding how vending machines work and their benefits and drawbacks can help you make informed decisions. By following the tips outlined in this guide, you can start your own successful vending machine business or make the most of the vending machines available to you.
---
About Us
China's NO.1 Smart Fridge Vending Machine Exporter
China's Top 3 Vending Machine Exporter
8 Years.

 Production experience

50 Countries.

 Exported to 50+ countries

30,000 Machines.

 In the field

16,000 ㎡.

 Production base

800 Machines. 

Monthly production capacity
For more information about us, please click this 

link

.
---
Contact Us
Email: nate@micronvending.com
Whatsapp: +8613826225189
Skype: nate.ye2
WeChat: 13826225189