What's New in the Vending Industry 2023?
2023-07-10
Have you noticed any exciting developments in the vending industry? Perhaps you've come across vending machines with more appealing designs, companies that have improved their marketing strategies, or those utilizing RFID technology to create attractive smart fridges. Are these innovations? Yes, they are innovations in terms of marketing and industrial design within the vending industry, but they do not represent significant technological breakthroughs.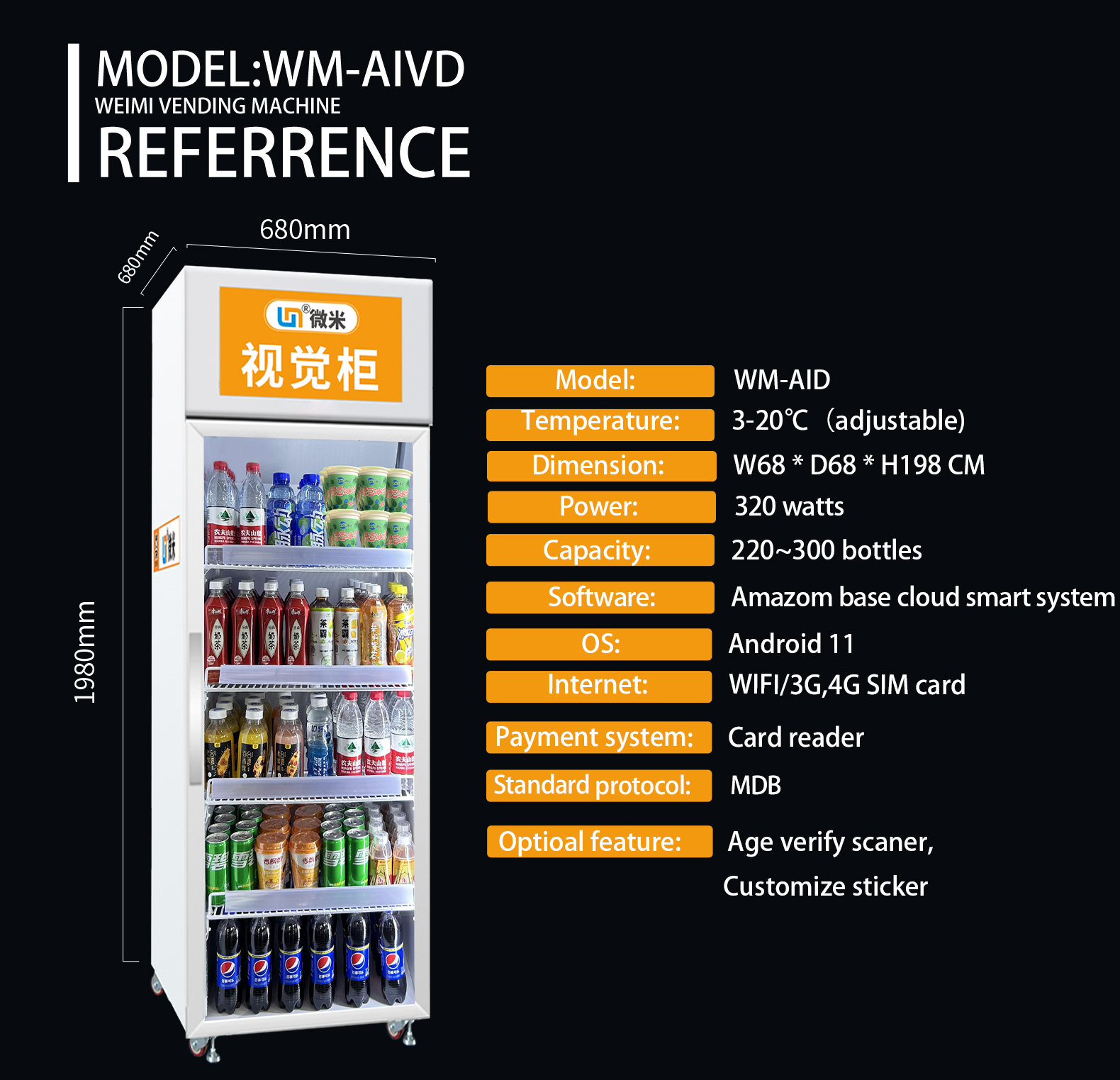 However, there is one innovation in the vending industry that you must not overlook—the application of AI visual technology in smart fridges. This is not a futuristic concept; it is already happening. In China alone, there are tens of thousa
nds of AI visual smart fridges operating in offices, apartments, and hotels. The sales of vending machines in China have rapidly declined in 2023, with 60% of vending machine sales now dominated by AI visual cabinets and gravity cabinets. AI technology is reshaping the vending industry landscape. I believe that in five years, at least one out of every three new vending machines worldwide will be an AI visual smart fridge.  
Why is the growth of AI visual smart fridges so rapid? It's because AI technology can transform an ordinary refrigerator into a vending machine. The price of a vending machine will be below $1,000, and restocking an AI smart fridge will only require 30% of the time typically needed.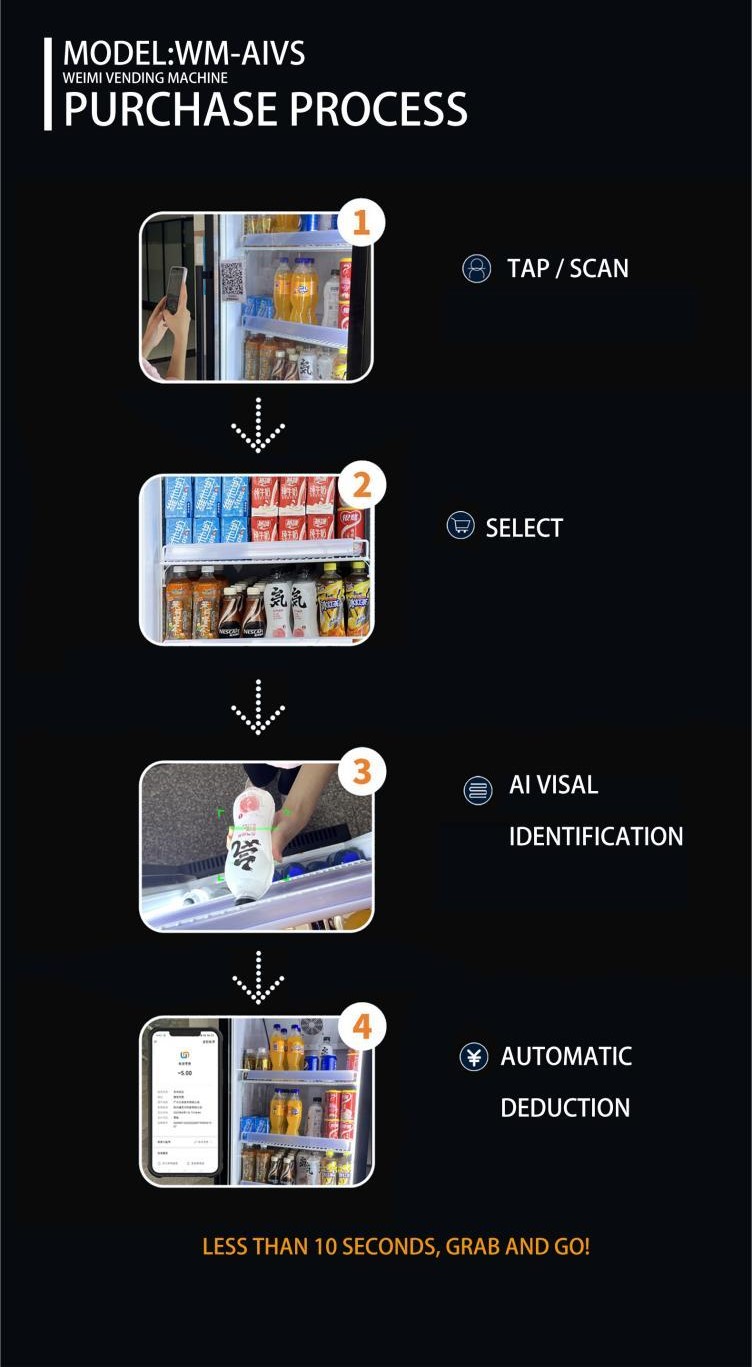 Unmanned retail costs are significantly reduced. This will lead to another wave of prosperity in the vending industry. Perhaps in five years, you will see several times more vending machines in your city than there are now. Anyone will be able to start a vending business easily, without the need for substantial capital investment. An individual can manage a larger number of vending machines. 
AI technology will provide more entrepreneurial opportunities for people while offering consumers greater convenience. Food and beverage suppliers will gain access to low-cost sales channels. 
As the leading exporter of smart fridges in China, Micron Smart Vending is about to launch the export version of our AI smart fridge vending machine. If you are interested in joining us in driving technological advancements in the industry, please contact us. Together, let's seize the opportunities of the AI era. 
---
China's NO.1 Smart Fridge Vending Machine Exporter
China's Top 3 Vending Machine Exporter
8 Years. Production experience
50 Countries. Exported to 50+ countries
30,000 Machines. In the field
16,000 ㎡. Production base
800 Machines. Monthly production capacity
For more information about us, please click this 

link

.
---
CONTACT US
Email: nate@micronvending.com
Whatsapp: +8613826225189
Skype: nate.ye2
WeChat: 13826225189