Four profit models of vending machine operation business
2022-07-06
1.Retail revenue from vending machines
       
        Traditional vending machine tend to sell low-cost fast-moving goods such as food and drinks, and vending machine operators work with product suppliers to make the difference by buying in bulk to drive down prices.
         The retail model based on the Internet of modern vending machine has changed a lot. Now a vending machine not only sells drinks and snacks from suppliers, but also sell products developed by the operator itself. Compared with getting supplies from the traditional suppliers, independent brand products cut a lot of middle channels in the process from production to shelve, which leads to lower costs and greater profit.
        According to statistics, each vending machine costs about $4000 Dollars, and the net profit margin for a bottle of cola that sells for 0.5 Dollars is only 10%, which means it takes three years just to recoup the cost of the machines. Depreciation rates and human damage have also to be taken into account. With a simple category of goods and a thin profit margin, it is difficult to achieve large-scale profitability for retail model, even if the overall efficiency is optimized. Low retail profits do not fit into a sustainable, large-scale, long-term development of the modern vending machine industry.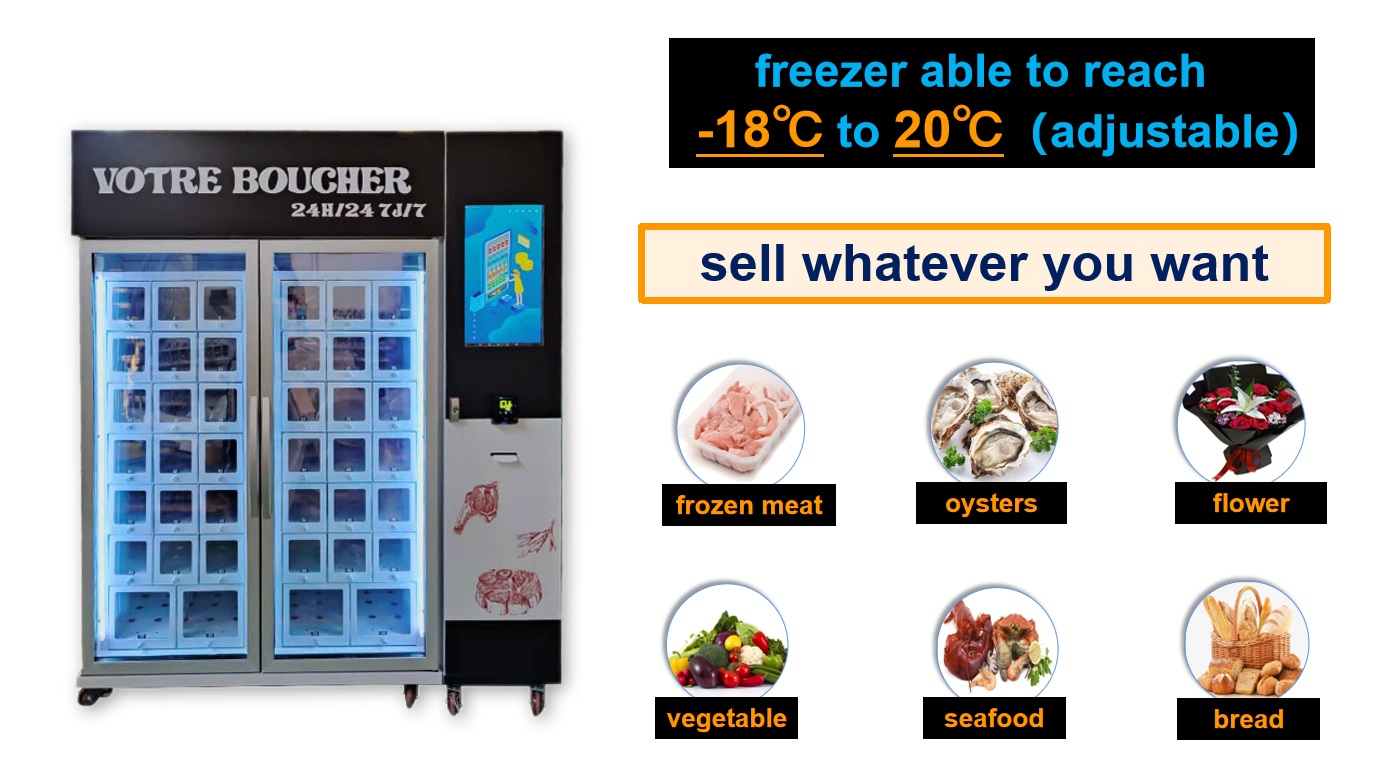 2.Advertising revenue
      As well as selling staples such as drinks and food, most vending machine offer value-added services, with digital advertising revenues growing rapidly as a significant part of the company's bottom line.
      As we all know, most of the vending machine are located in public recreation areas and school and factory areas, where the crowds are dense. The richer are the customer groups, the more obvious are the advertising effects. The touch-screen vending machine, made with modern technology, not only makes it easier for people to pay by menu, but also makes better use of advertising as a medium. This kind of experiential advertising saves a lot of marketing costs and channel costs. Unlike traditional vending machine, MICRON SMART vending machines are all connected terminals that allow operators to monitor every vending machine in real time and use big data to analyze ad-push results, adjust ads and playback on the touch screen.
      There is also an opportunity for advertisers to promote their brands through vending machine. Coca-cola has done a lot of vending machine marketing around the world. Coca-cola has successfully introduced more than 100 beverage products through its vending machine combination, and over 70% of the 2.56 million Japanese beverage vending machines are now owned by beverage manufacturers such as coca-cola. E-advertising is a win-win model for both vending machine operators and advertisers, so advertising revenue is an important part of how vending machine makes money.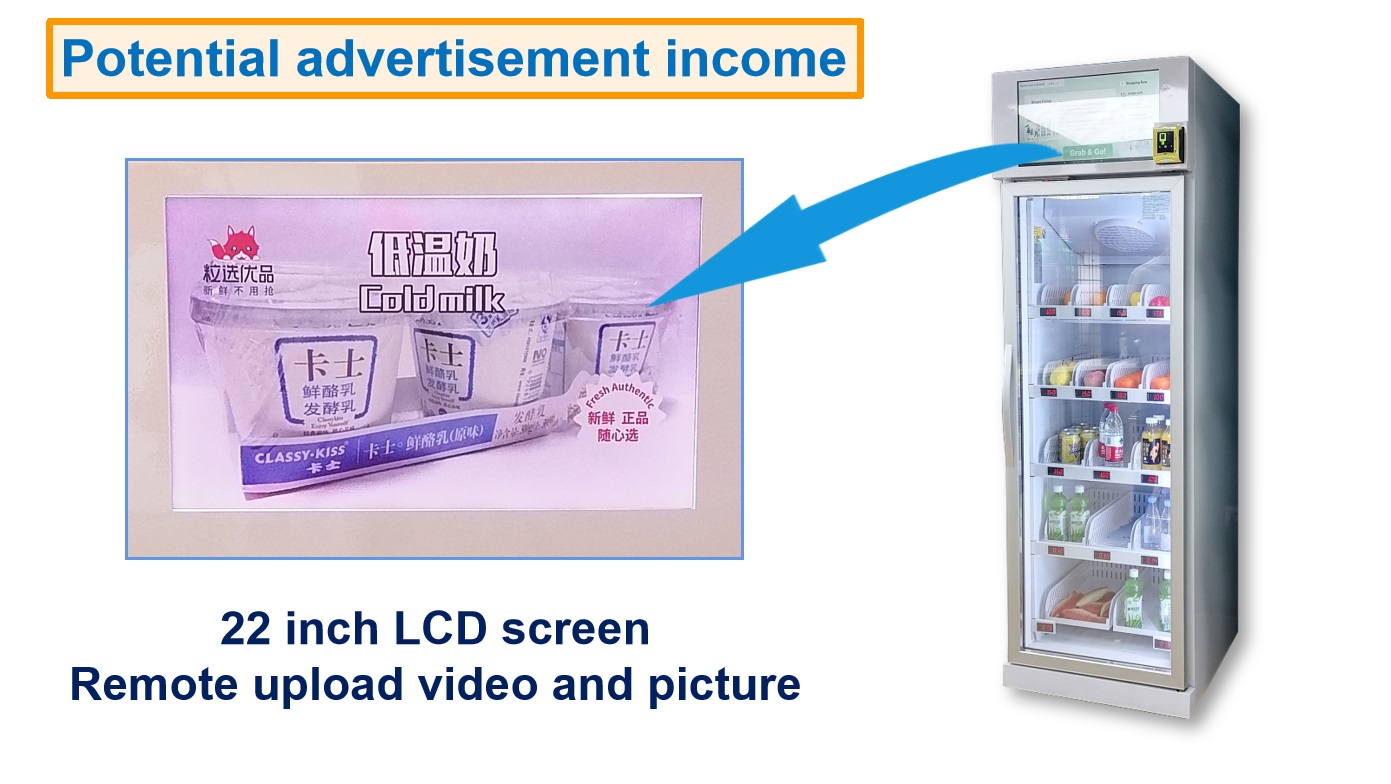 3.Franchise income
     
       Scholars believe that the next few years will be a turning point for the vending machine industry from slow development to rapid development. As a result, vending machine operators in many countries are racing to strategize and get ahead of the market before it is saturated. It is difficult for operators to capture the market quickly and accurately by themselves, lacking of funds is a big problem they are facing. It kills two birds with one stone for small vending machine business owners joining a big operator's platform, which will help quickly expand the market and bring quicker turnover.
      Micron Smart operations back-end system and its data center can help operators to manage and understand the situation of each vending machine in real time, such as lack of money, problems, out of stock, sales and analysis of the report, which will greatly increase the operation efficiency and decrease the operation cost.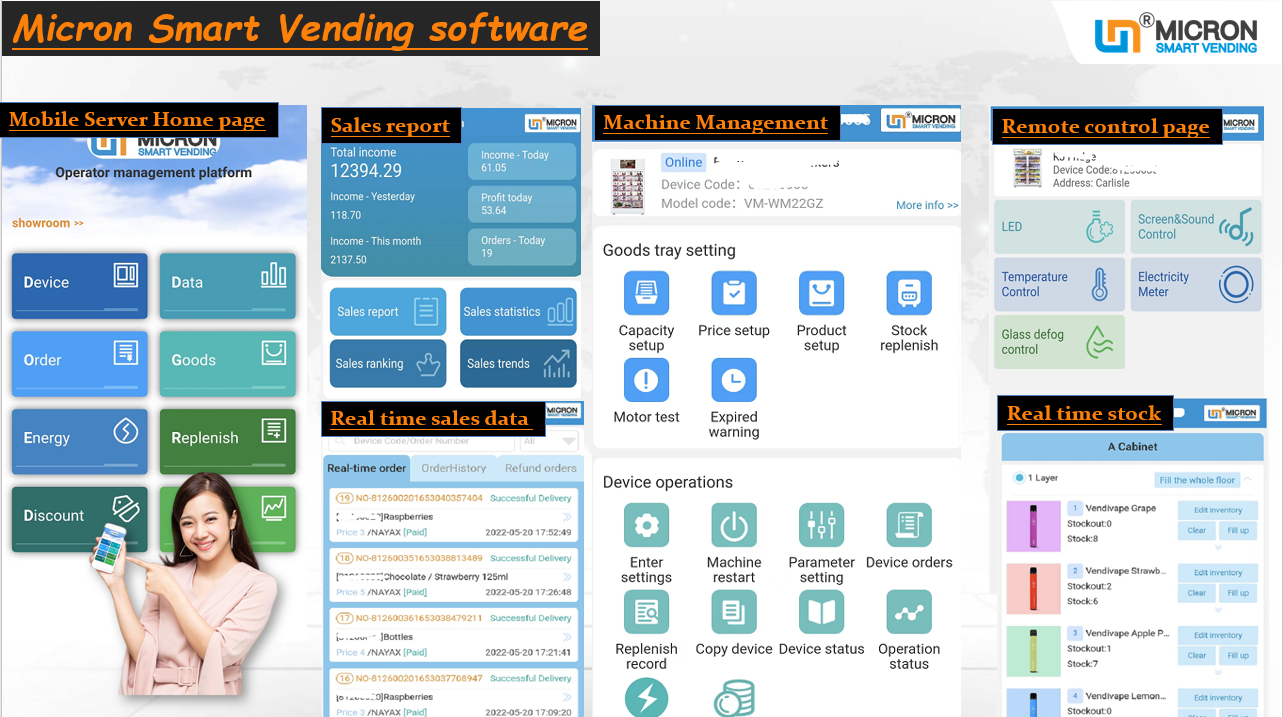 4.Income from logistics distribution
       For most companies, in an effort to make their operations more efficient, they have started experimenting with self-contained logistics systems to meet the supply of goods per vending machine. We may wish to broaden our thinking, to rationalize the development and the use of their own logistics lines, to carry out incidental logistics distribution operations in their own jurisdiction may also be a new direction of development.
      Operators could try to get vending machine to offer additional services, such as mini-supermarkets, for busy urban white-collar workers, they can select the daily necessities (vegetables, fruits, daily necessities, etc.) through the ordering App. After placing an order by the consumer, the operator can put the goods in the nearest vending machine with a pick-up code, which allows the consumer to open the door and pick up the goods. For urban white-collar workers, they would rather pay for this part of the logistics costs, rather than go to large supermarkets to waste valuable time queuing to buy goods. A vending machine can have hundreds of stable customers around it, it is also a very potential profit channel for operators to earn logistics distribution profit along the way within its own range and fixed lines, using the existing logistics platforms.
      Although this new logistics distribution method can not obtain a large number of potential customers in a short time, it can provide the most reliable service for the customers that can be covered. In the future, logistics distribution income will win a broader space for development and profit.



Contact Us
Email:nate@micronvending.com
Whatsapp:+8613826225189
Skype:nate.ye2
Wechat:13826225189